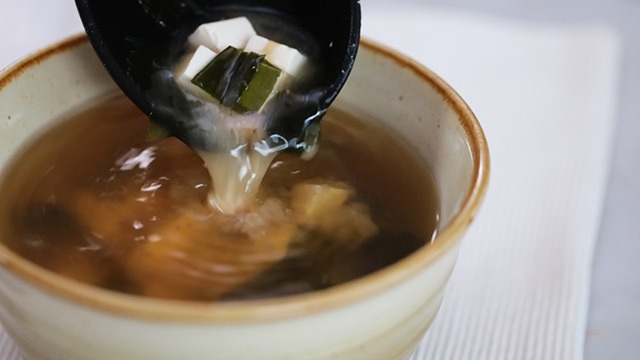 No Japanese meal is really complete without this simple yet incredibly tasty broth made with miso, tofu chunks, and wakame seaweed. This easy miso soup recipe takes as few as 15 minutes to make! Drink it straight from the tiny bowl or scoop to your heart's content.
Pro tip: You can find dried bonito flakes (P88.95) and hondashi powder (P162.95) at Unimart branches. You can find white miso paste (P138.75) and dried wakame seaweed (P148.50) at Robinsons Forum Supermarket.  
It's worth the trip and the expense, especially if you love Japanese food, because this is the soup that will make every Japanese meal you have at home feel more authentic with every sip. 
Miso Soup Recipe
Takes 20 minutes
Makes 6 servings
 
5 cups water
3 tablespoons dried bonito flakes
2 teaspoons dashi powder
2 to 3 tablespoons miso paste, light brown
Salt, to taste
1 package soft tofu, cubed small
1 8-inch piece dried wakame seaweed, rehydrated
 
1 Make the dashi stock: Mix the water, dried bonito flakes, and dashi powder together in a pot over High heat and bring to a boil. Lower heat and simmer for 5 minutes.
  
2 Add and stir in miso paste. Taste to adjust seasoning with more miso and salt to taste. Add tofu gently and the wakame, and bring back to a boil again. Ladle into bowls and serve immediately.
Read on for more info on where to find Japanese ingredients and other dishes you may like to try: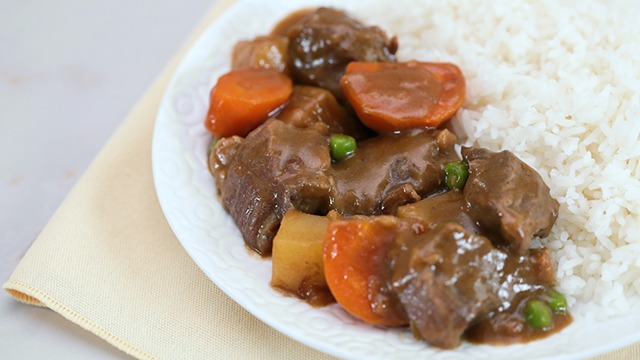 WATCH: How To Make Japanese Beef Curry
Posted in:
Cooking