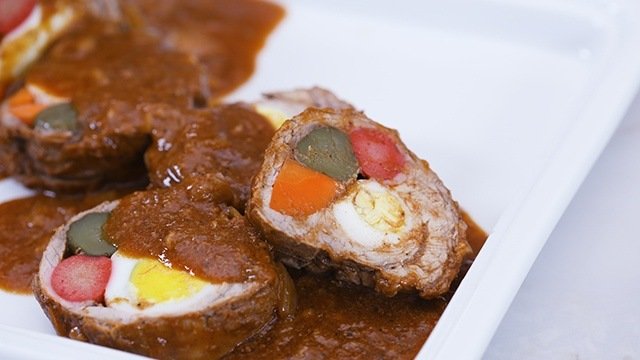 The beef morcon recipe has to be one of the most well-loved recipes for Christmas. If you're attempting this recipe for the first time, you're going to want to read this guide. We take you through the steps, from the buying to serving it, so that when you are done, you have a gorgeous beef morcon dish that's fit to serve to anyone. 
Ready? Here is all you need to know to make beef morcon: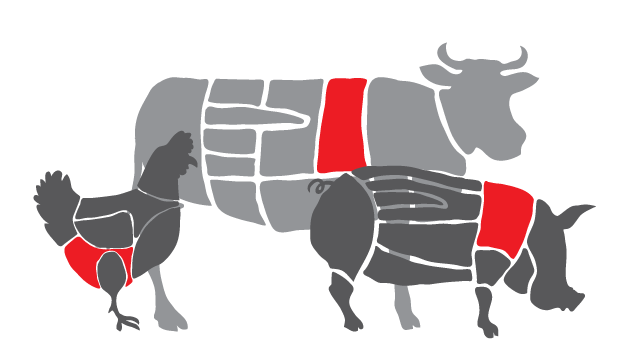 1 Get the right cut of beef. 
From the start, you need to get the right cut of beef. There are so many choices in the market that it can get confusing. The best cut we think is the least fatty cut with the least amount of connective tissue that could result in tough meat. While you can grab the tenderloin, the long cooking process eliminates the need for a tender cut so we say, grab either the sirloin or a well-trimmed kalitiran. 
Better yet, ask your butcher to lend their expert advice and get beef that's either been thinly prepared already or one that's thick enough so you can do it on your own.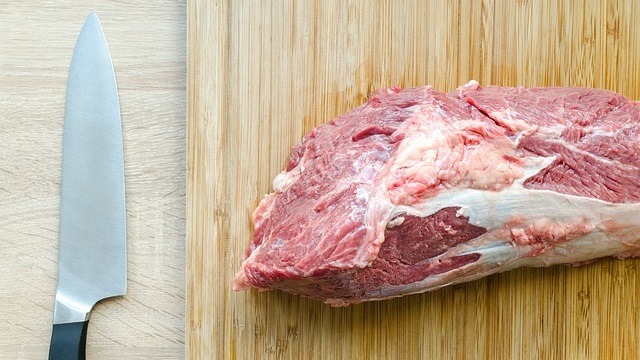 2 Slice it thinly, but not too thin. 
Ask the butcher's help if you can't do it well yet but the key to the perfect morcon is the beef. This includes slicing it thin enough that it can be wrapped around the filling without exposing it but thick enough that when wrapped, you can have a wonderful layer of beef that you can see and eat in every slice. 
If you're going to attempt it yourself, you're going to need a cut of beef that's thick enough to slice thinly into a sheet. Here's what you should do:
1 Prepare your knife by either sharpening or honing your knife. You're going to need the sharpest edge on your knife for this, so you need to prepare your tool as well as your ingredients. 
2 Lay your beef on the chopping board vertically. 
3 Using your palm, press down on the beef from the top and place your knife against the beef near the bottom vertically to you so you're slicing towards you and down the length of the beef. It should be at a point that will determine how thick your beef roll will be. 
4 Using long slicing cuts, slice the beef thinly but not all the way through the beef. Leave about 1 inch. 
5 Roll out the beef you just sliced. You should have the start of a sheet of beef. 
6 Slice it, again and again, rolling out the beef each time, until you have a layer of beef.  
7 Place the beef slice between two sheets of parchment papers or plastic wrap. W

ith a meat mallet, pound to about 

1/

4

-inch thick (or thinner). Trim sides of meat to shape it as close to a rectangle. 
If you're not confident enough to slice it yourself, use smaller cuts of beef and pound each piece between parchment paper or plastic wrap. You can piece them together later.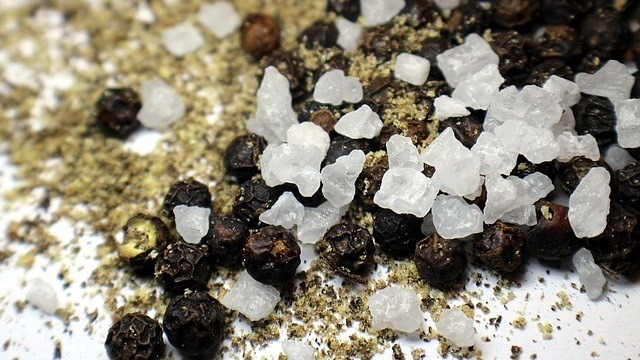 3 Marinate or season both sides. 
Some recipes will call for marinating the beef even before you form it. Marinating guarantees a flavorful beef dish so do this about 30 minutes before you roll it or overnight if you have the time. However, for those recipes that don't call for marinating, you are going to want to season it well on both sides. This is because once the fillings are in and the beef tied up, it's going to be hard to add flavor on the inside.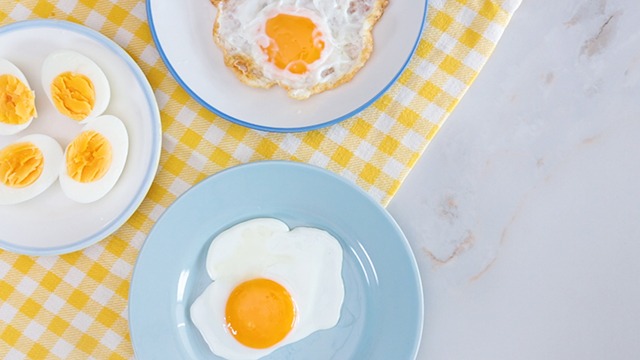 4 Prepare your filling. 
Most morcon fillings are simple: hard-boiled eggs, a hot dog, pickle, and a carrot. Make sure these are all prepped and ready to go as soon as the beef is ready to be stuffed and rolled.  
ADVERTISEMENT - CONTINUE READING BELOW
Recommended Videos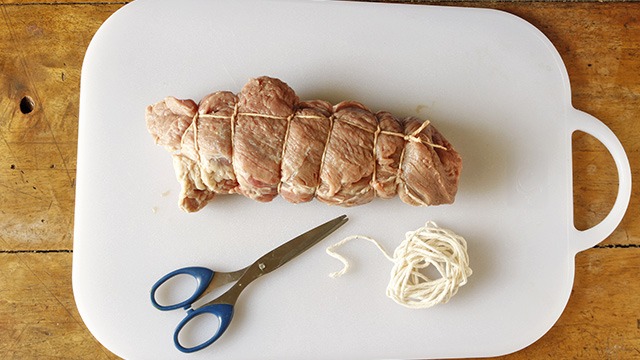 5 Stuff and tie. 
Time to form your morcon. Here's what you should do:
1 Drain and remove any excess liquid from your beef. Lay this out across the chopping board and have your filling ingredients ready and in easy reach. Also, prepare your kitchen twine and scissors. 
2 Place your filling in a line near the short edge of the beef. The filling should be far enough from the edge to be able to flip the beef over and cover the fillings. 
3 Cover the filling and then gently roll. If desired, cut the beef once rolled at least twice over the filling. You neither want the beef to be too thick or too thin. 
4 Once rolled, place the twine under the beef roll in the center. Cut it to size and tie as tight a knot as you can. Tie more knots along the beef roll until the entire roll is tied well. 
5 Repeat if needed with the remaining beef and filling.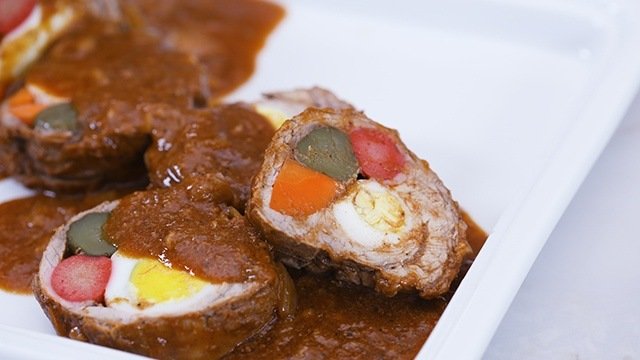 WATCH: How to Make Beef Morcon
Posted in:
Cooking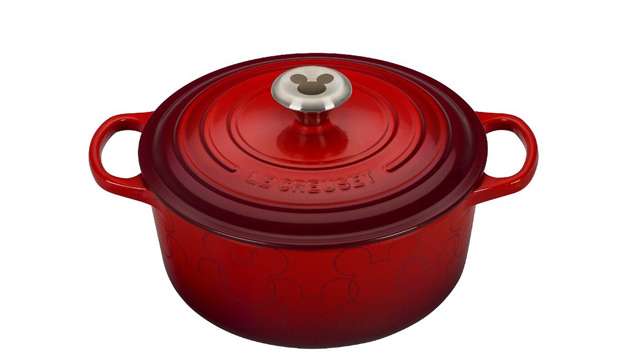 6 Use the right pot. 
You're going to be braising this dish so make sure you have a heavy-bottom pot to use. This ensures that the heat is consistent and distributed evenly all around the bottom. 
Heat it up with a little and proceed with the recipe. If desired, you can sear the beef on all sides before adding the sauce ingredients. Just remember that since you're braising this, you will need more liquid than you think you may need so be prepared to top up the liquid as needed until the beef is tender.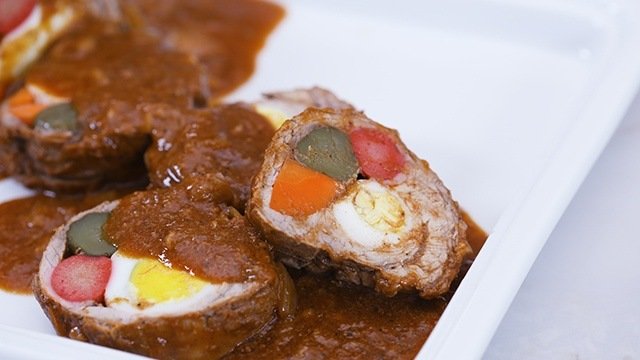 7 Slice and serve. 
Once you're happy that the beef rolls are tender, take each roll out of the sauce and set aside to let rest. Simmer and reduce the sauce if needed until its thickened. Once rested, use that same sharp knife you used to slice your beef thinly to slice your beef rolls into 1-inch rounds. Serve with more sauce on the side or serve it drizzled on top.  
The morcon can be an effort-laden recipe to make but the resulting dish is truly one of the most flavorful recipes that you can serve for any occasion. Let this guide fuel you into making it at home and experience yourself how delicious and satisfying this classic handaan dish can be. 
ALSO READ: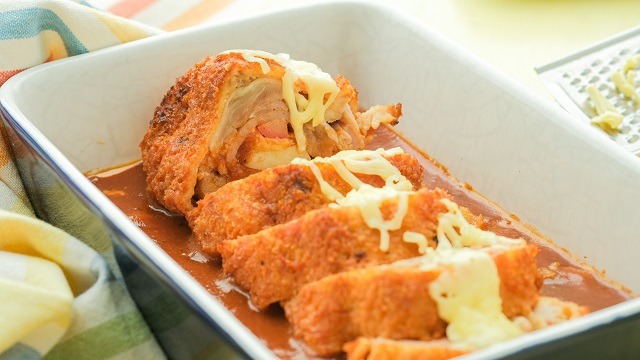 Chicken Morcon Recipe
Posted in:
Recipe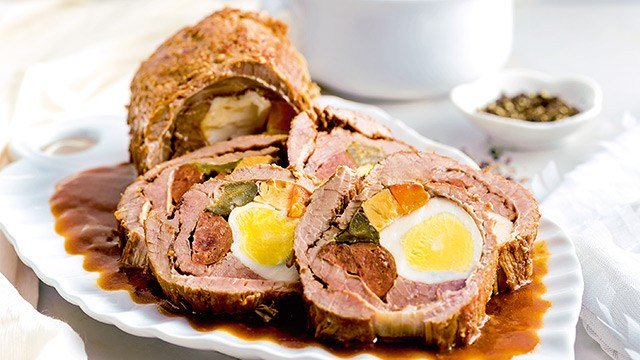 Morcon Recipe
Posted in:
Recipe