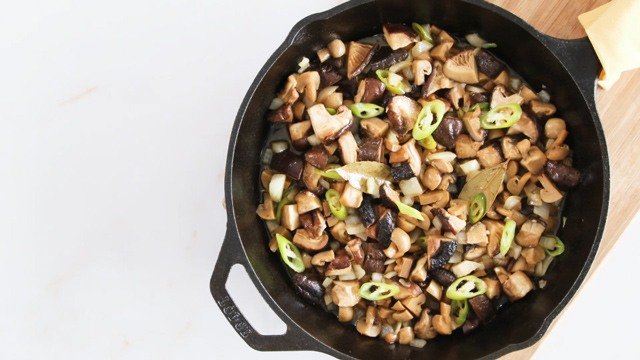 Mushroom sisig is a meatless take on the popular Filipino sisig dish. It's full of flavor and very easy to make!
600 grams fresh shiitake mushrooms, chopped
50 grams dried shiitake mushrooms, rehydrated and chopped
1 200-gram can button mushrooms, quartered
1 large white onion, chopped
3 pieces finger chilies (siling pangsigang), sliced
3 bay leaves
3 tablespoons soy sauce
2 tablespoons liquid seasoning
5 pieces calamansi, juiced
1/4 cup butter
1 Mix mushrooms together in a bowl. Add onions, finger chilies, bay leaves, soy sauce, liquid seasoning, and calamansi juice.
2 Melt butter in a pan, then add the mushroom mixture. Stir-fry for about 3 to 5 minutes. Mix well to prevent the small bits from burning.
3 Serve immediately while hot.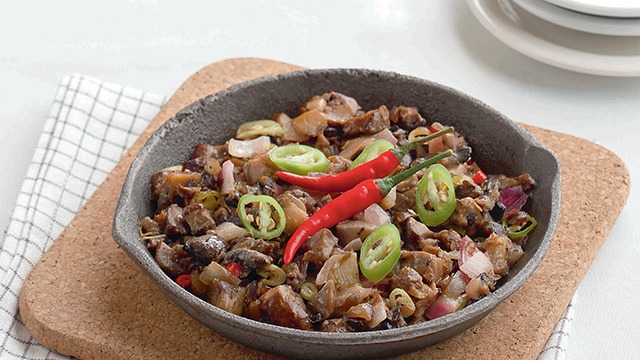 Sizzling Mushroom Sisig
Posted in:
Recipe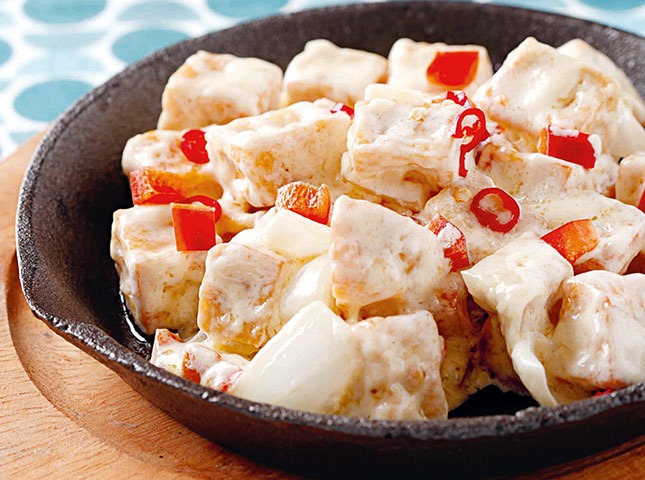 Tofu Sisig Recipe
Posted in:
Recipe