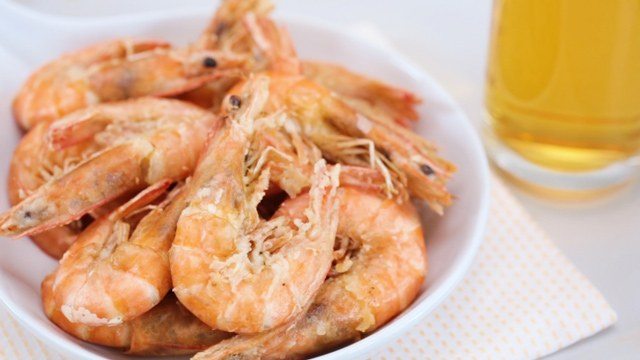 Shrimp is marinated in beer (you may also use wine or vodka!) and is lightly coated before deep-frying the shrimp to a nice golden color. This is a popular appetizer but it works well as a main dish, too. It's usually eaten with vinegar on the side as a dipping sauce. 
Nilasing na Hipon Recipe
Prep time 20 minutes
Cooking time 20 minutes
Serves 4
1/2 kilograms shrimp
1 can (330ml) beer of choice
1 cup flour
1/4 cup cornstarch
Salt and pepper, to taste
1 tablespoon garlic salt
Chili flakes, to taste (optional)
Oil for frying
1 In a large bowl, place shrimp and season with salt and pepper, garlic salt and chili flakes then mix well. Add beer and marinate for 15 minutes.
2 In a separate bowl, mix together: flour, cornstarch, salt, pepper, and garlic powder.
3 Heat oil in pot over medium high heat. Dip shrimp in the flour mixture. Deep fry shrimps for about 3-5 minutes. Drain on paper towels and serve warm.