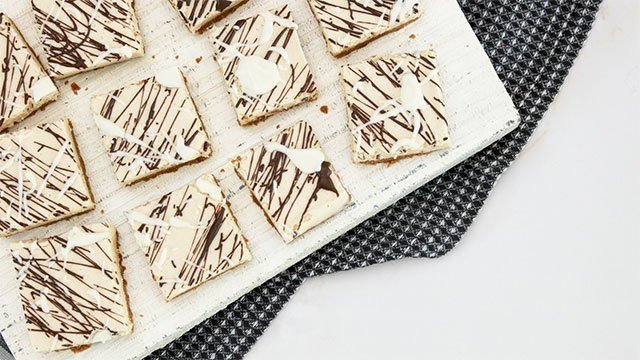 This no-bake sweet treat is a creamy fudge candy on top of a cookie-like crust that's drizzled with more chocolate. These are the butterscotch bars you will be craving (and making!) from now on.
No-Bake Butterscotch Bars
Takes 20 minutes plus cooling
Makes 16 squares
1/4 cup butter, melted
1/4 cup corn syrup
1 1/2 cups graham cracker crumbs
1/4 cup brown sugar
1 cup condensed milk
1 tablespoon butter
1 cup white chocolate, chopped
2 cups large marshmallows
1/2 teaspoon vanilla extract
White and dark chocolate, melted, for decorating (optional)
1 Line a 6×6 inch pan with parchment paper, letting the sides overlap. Set aside.
2 In a large bowl, mix butter and corn syrup together. Add graham crumbs and mix until sticky and holds together when pressed together. Press into prepared pan. Chill until needed.
3 Meanwhile, mix sugar, condensed milk, and butter in a large pot. Cook until sugar has dissolved, stirring. Bring to a simmer, stirring. Let simmer until slightly thickened. Add and stir in chocolate and marshmallows, then vanilla extract. Stir until both the marshmallows and chocolate have completely melted and the mixture is smooth. Pour over the graham cracker base. Set aside to cool completely and the top of the fudge is completely dry and firm to the touch. Chill until ready to slice.
4 Once ready to slice, lift parchment paper to release bars from the pan. Drizzle with melted white and dark chocolate, if desired, before cutting into squares with a sharp, lightly buttered knife. Store in an airtight container at room temperature or keep chilled.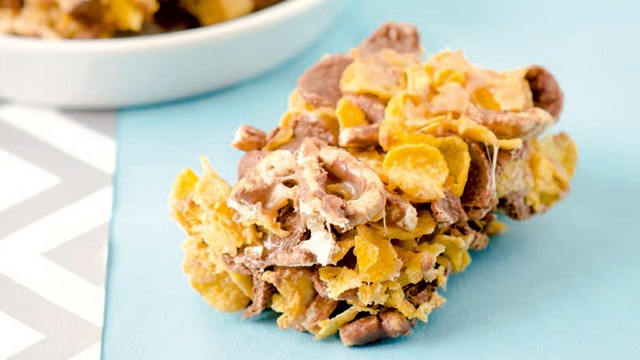 Marshmallow Cereal Bars
Posted in:
Recipe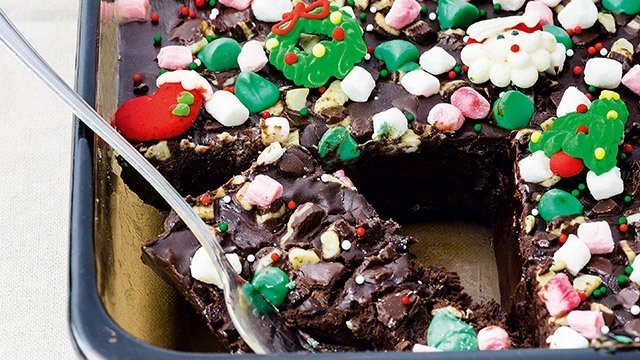 Mint Chocolate Fudge Recipe
Posted in:
Recipe