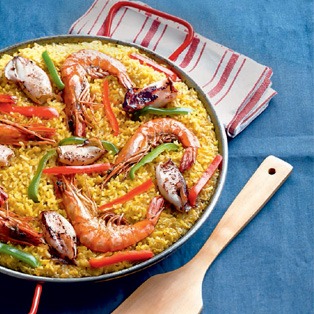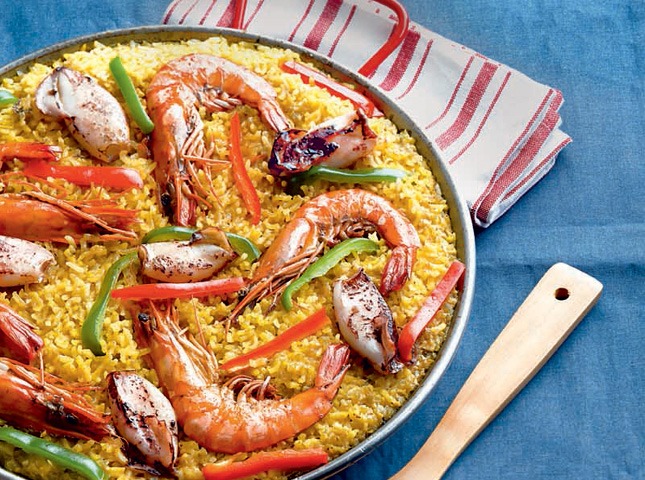 We all love that colourful Spanish staple, paella. It's a bit like edible confetti, the vibrantly colored rice topped with meats and veg of all sorts, all of it served in a humungous round pan. While eating paella can be a real joy, making it is a different story.
That's why we asked our readers what they do at home to make their versions of this stunning Spanish spectacle. Here are a few of our favorite tips:
"Cook in three separate batches before combining at the end. Brown off the meat and shellfish in olive oil. If meat needs longer, fry gently till done. Remove and keep warm. Sauté veggies in the same oil, then remove and keep warm. Fry rice until transparent in the same oil, Add saffron, garlic and other seasonings.
Allow to sauté briefly, then add sufficient boiling stock to rice. Simmer till the rice is nearly done. Add previously reserved veggies, meat and lastly, shellfish on top of the rice in a nice pattern and reheat briefly till the rice is just al dente. Remove from heat, tent with foil and allow to rest 5-10 minutes. Some cooks prefer to use newspapers to cover the paella. Enjoy!" –Gaie Cousins
Try this recipe: Chorizo Paella with Chicken, Seafood and Lechon Kawali
"In my version of paella, I do not use tomato paste or tomato sauce. Instead, I use turmeric powder, which is healthier and more flavorful!" – Maricar Reyes
Try this recipe: Taba ng Talangka Paella
"I use Greek saffron, which is the best in the world!" –Maria Papass
Try this recipe: Seafood and Chicken Paella
"The key to a good paella is to sauté the uncooked rice in oil until it is translucent. The texture improves." –Joey Torres
Try this recipe: Black Paella