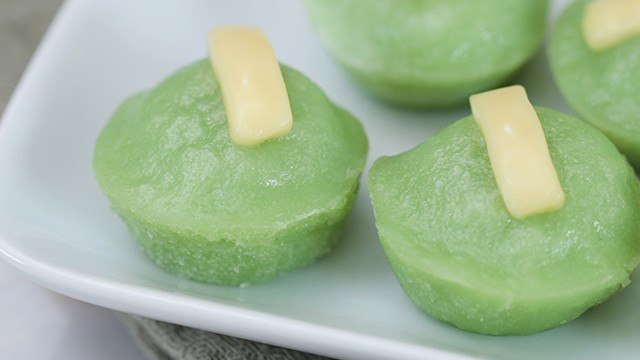 Soft, fluffy puto (Filipino steamed rice cake) is one kakanin you won't get tired of. This version is flavored with pandan leaves, with a soft floral aroma and a subtle sweet molasses-like flavor. 
Pandan Puto Recipe 
Prep time 10 minutes
Cooking time15 minutes
Makes20 small puto
1 cup all-purpose flour
1/2 cup sugar
1/2 tablespoon baking powder
1/2 teaspoon vanilla
2 small eggs
1 tablespoon butter, melted
3/4 cup pandan water
2 to 3 drops food coloring, green
7 to 10 pandan leaves
1 Make the pandan water: Boil 1 cup water and 7-10 pandan leaves for about 15 minutes. Remove from heat and let cool completely.
2 In a bowl, mix together flour, baking powder and sugar. Add eggs one at a time. Add the pandan water and beat until smooth. Add butter and food coloring. mix until well incorporated.
3 Pour mixture into puto molds lightly greased with cooking oil. Steam for about 7to 8 minutes, then add sliced cheese. Steam for another 2 to 3 minutes. Remove from molds and serve.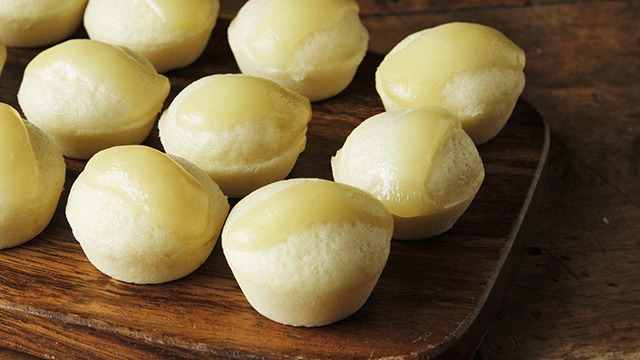 The Ultimate Guide to Making Puto at Home
Posted in:
Cooking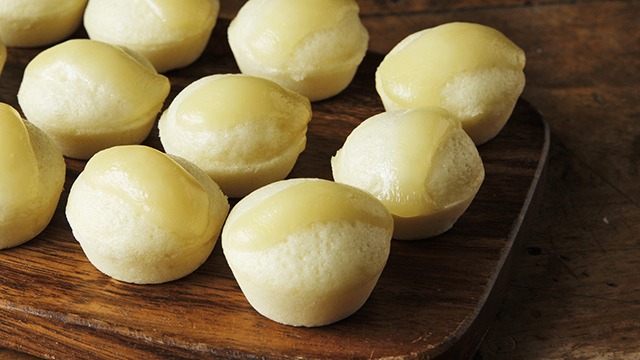 WATCH: How to Make Puto
Posted in:
Cooking