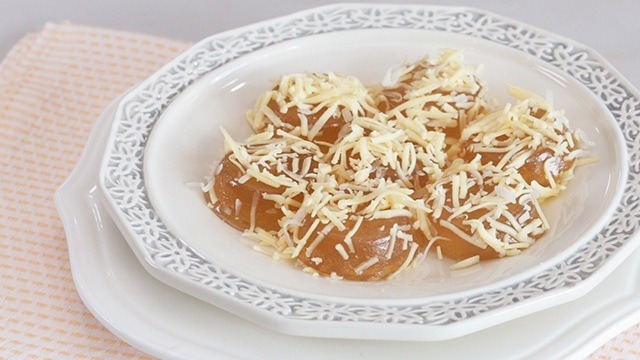 Pichi pichi is a Filipino dessert that is simply made with grated cassava (or cassava flour), sugar, and pandan water. Grated cheese and desiccated coconut add texture, crunch, and layers of flavor. It's great for merienda or as a potluck party contribution! 
Pichi Pichi Recipe
Makes 20-24 small pieces 
2 cups water
One bunch pandan leaves
2 cups cassava flour (or cassava, grated)
2 cups brown sugar
Grated cheese
Desiccated coconut
1 Make the pandan water: Boil pandan leaves in water. Let cool then remove leaves.
2 In a bowl, combine pandan water, cassava flour, and sugar. Mix until combined. Pour into molds (we used small puto molds).
3 Steam for 45 minutes or until set. Let cool.
4 When cooled, unmold and roll in grated cheese and desiccated coconut.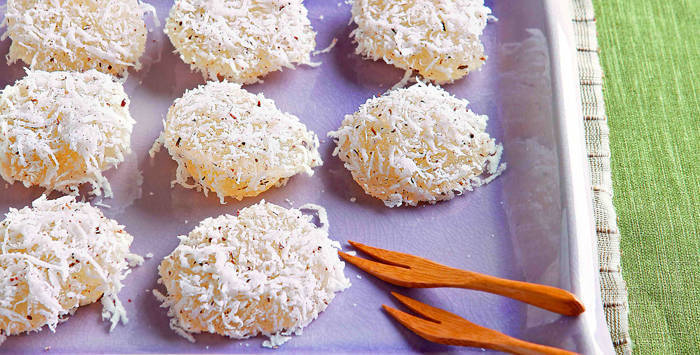 Pichi-Pichi Recipe
Posted in:
Recipe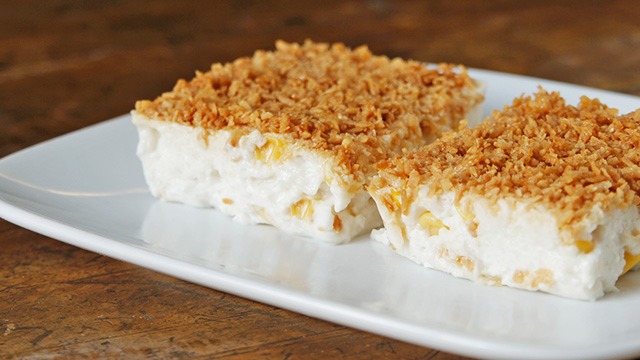 WATCH: Our Best Kakanin Recipes
Posted in:
Cooking