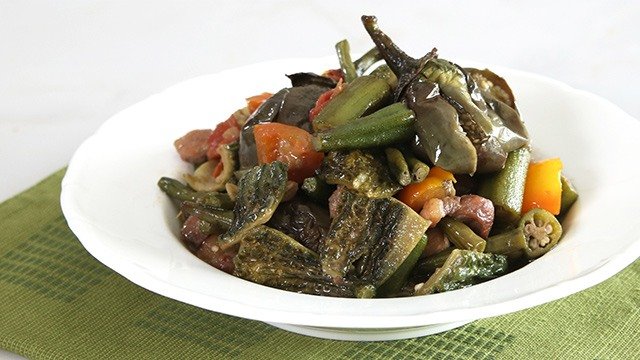 Pinakbet is a simple, one-pot Filipino vegetable favorite!
2 tablespoons cooking oil
1/2 kilo pork, cut into small pieces
3 cloves garlic
2 pieces ginger, thinly sliced
1 large onion, sliced
2 large tomatoes, quartered
4 pieces eggplant
2 pieces bitter melon(ampalaya), cut in half
1/2 bundle string beans (sitaw), cut into 2-inch length
8 pieces okra, cut in half
1 1/2 cup water
1/2 cup bagoong isda (anchovy sauce)
1 Sauté pork in a preheated pot with cooking oil. Render the fat then add garlic, ginger and onion.
2 Put in the anchovy sauce and wait for the mixture to boil.
3 Add the vegetables: okra, bitter melon, eggplant, string beans, and tomatoes.
4 Cover the pot and let it simmer for 15 minutes.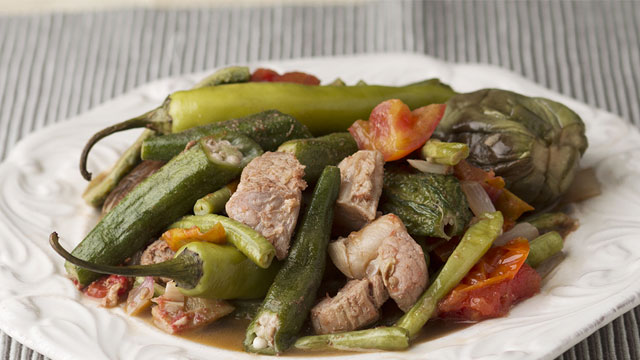 Pinakbet Recipe
Posted in:
Recipe