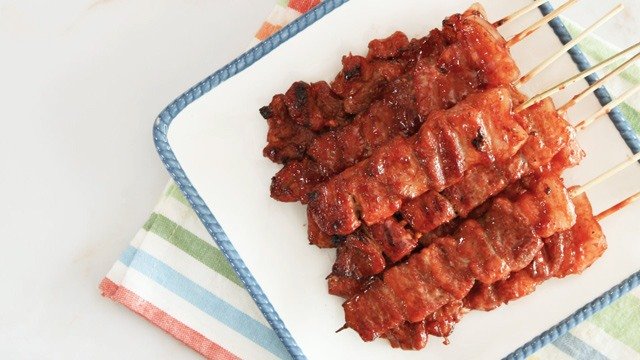 This Pinoy-style pork barbecue has been a staple in most Filipino occasions. It has a blend of sweet and savory goodness that Filipinos love!
1 cup banana ketchup
3/4 cup soy sauce
1 whole garlic, minced
1/4 cup calamansi juice
1/2 cup lime-flavored soda
1/2 teaspoon hot sauce
1/2 cup brown sugar
black pepper, to taste
1 kilo pork kasim, cut into 1-inch cubes
1/4 cup vegetable oil
1 Make the marinade: In a large bowl, mix banana ketchup, soy sauce, garlic, calamansi juice, pepper, sugar, lime-flavored soda, and hot sauce.
2 Thread meat onto barbecue sticks. Add a piece of fat at the end of each skewer, if desired.
3 Arrange skewers in 2 layers in a wide container. Set aside 1 cup of the marinade for basting, then pour remaining marinade over the skewers. Marinate overnight in the refrigerator.
4 Make the basting sauce: In a small bowl, mix reserved marinade with oil.
5 Place barbecue on a preheated grill. Baste pork often to keep the meat from drying out. Grill until pork is cooked through. Serve hot.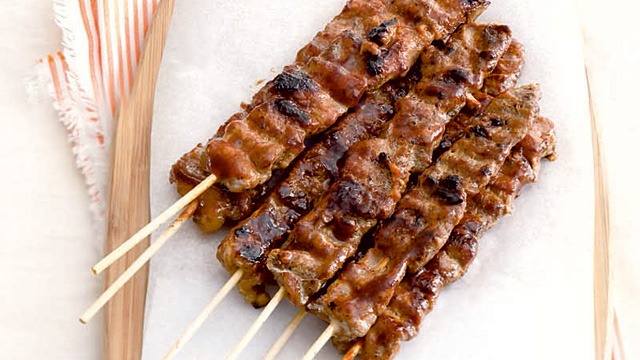 Pinoy-style Pork Barbecue Recipe
Posted in:
Recipe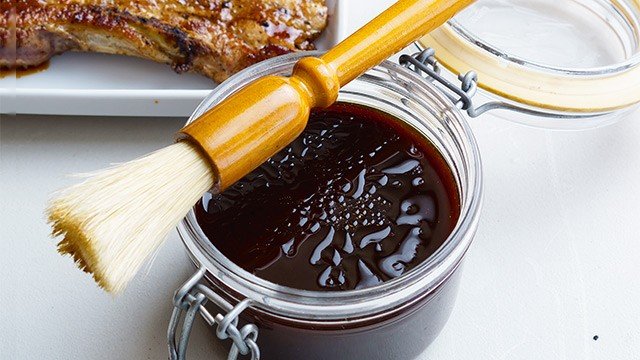 All-Around Barbecue Sauce Recipe
Posted in:
Recipe