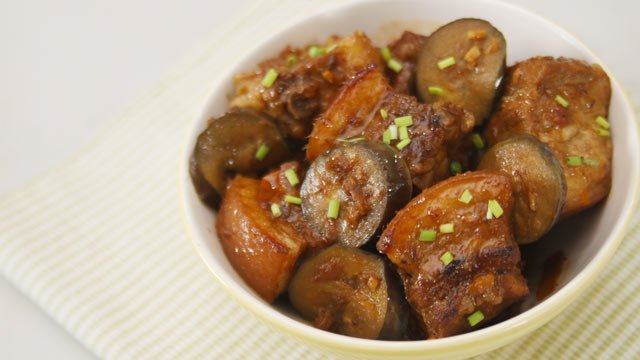 Is Pork Binagoongan a favorite in your family? You may not know it, but you can level up your simple binagoonan. Do this by adding gata, or coconut cream, to the mix. The sweetness of the gata balances the tartness of the tomatoes and the salty, umami flavors of the bagoong.
Pork Binagoongan sa Gata
Takes 45 minutes
Makes 4 servings
1 kilo pork, (use pork belly), cubed
2 tablespoons corn oil
6 cloves garlic, chopped
1 white onion, minced
5 small tomatoes, chopped
1/2 cup shrimp paste (bagoong alamang), (Vegan? Use Vegetarian Bagoong.)
3 tablespoons vinegar
1 1/2 teaspoons sugar
Black pepper, to taste
3 eggplants, sliced diagonally
1/2 cup coconut cream (kakang gata)
1 Place cubed liempo in a stockpot. Cover with water and let boil until tender. Prepare the rest of the ingredients while meat is cooking.
2 Pour corn oil into a hot pan. Sauté garlic and onions until softened. Add tomatoes and cook until softened. Add and stirfry bagoong until aromatic then put in boiled pork pieces and 1/2 cup of the boiling water used to cook the pork. Bring to a simmer, then add vinegar and sugar. Season with pepper to taste. Add more pork broth if necessary.
3 Add sliced eggplants and coconut cream. Stir. Bring to a boil and simmer until mixture thickens and eggplants are soft, about 10 minutes. Serve with steamed rice.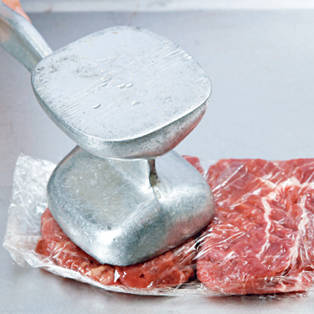 Three Ways to Tenderize Meat
Posted in:
Prepping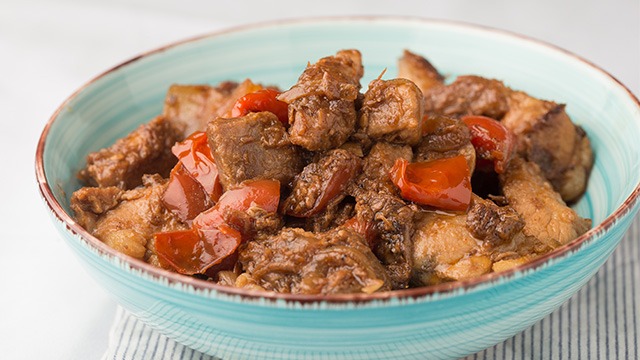 Pork Binagoongan Recipe
Posted in:
Recipe