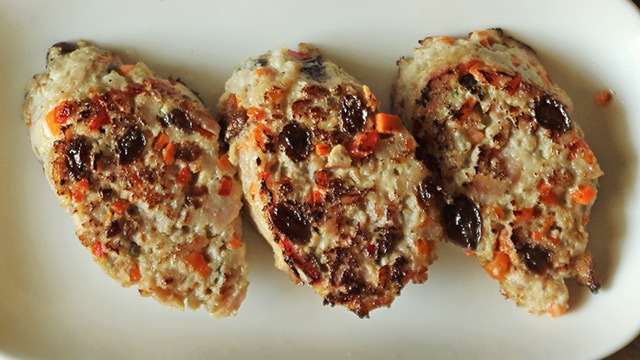 No need to wait for an occasion to enjoy pork embotido. It's a make-ahead dish that you can store in the freezer and just take out and pan-fry when you want to include it in your weekday spread. 
Pork Embotido Recipe
Serves 6

Prep Time 25 minutes

Cooking Time 30 minutes
1/2 kilo ground pork
1/3 cup pickle relish
6 slices ham, minced
1/4 cup raisins
3 eggs
1/ 2 cup grated cheese
2 tablespoons chopped red bell pepper
¼ cup finely chopped carrots
Salt and pepper, to taste
tin foil, for wrapping
1 In bowl, combine all ingredients and mix until well blended.
2 Divide the mixture into four. Place a tin foil on a flat surface. Place one part of the pork mixture and put it on the bottom part of the foil. Form the pork mixture into a log.
3 Roll tightly and seal the ends.
4 Repeat with the remaining pork mixture. Place wrapped pork logs in a steamer and cook for 30 minutes.
5 Allow the embotido to cool and keep in the freezer. To serve, slice the embotido on a diagonal and pan-fry each slice.