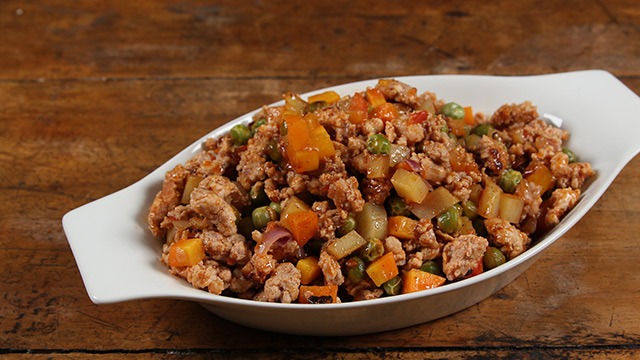 Toss in carrots, tomatoes, and green peas for texture and more flavor to this Filipino recipe.
PORK GINILING RECIPE
1 table spoon garlic, minced
3 pieces tomatoes, chopped
1/2 cup frozen green peas
1 In a large pan, heat oil and sauté garlic, onion, and tomatoes for a few minutes. Add ground pork, stir. Pour in water and cook for 20 minutes.
2 Add potatoes and carrots. Cook for 5 minutes. Add frozen peas, then stir in tomato sauce. Season with salt and pepper. Let simmer for 5 minutes.