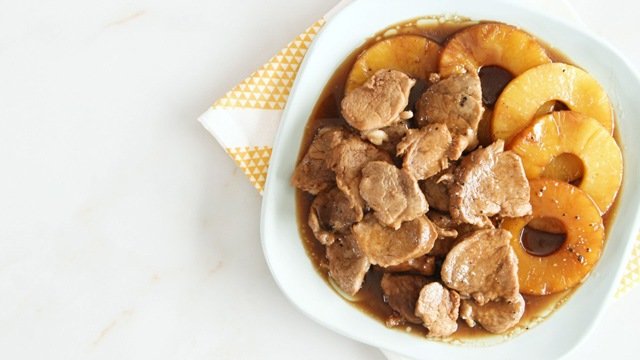 Pork Hamonado is a Filipino dish made of sliced pork sweetened with pineapple juice. This flavorful dish is perfect for celebrations.
2 cups pineapple juice
3 tablespoons soy sauce
5 tablespoons brown sugar
1 kilo pork tenderloin, sliced
3 tablespoons cooking oil
1 cup pork broth
1 20-ounce can pineapple slices
Salt and pepper, to taste
1 Make the marinade: combine pineapple juice, soy sauce, and sugar in a large bowl. Marinate pork for 1 to 3 hours.
2 Heat the oil in a pan, and fry the marinated pork until the meat turns brown.
3 Pour in the remaining marinade and pork broth. Season with salt and pepper.
4 Add the pineapple slices, then simmer for 45 to 60 minutes. Serve.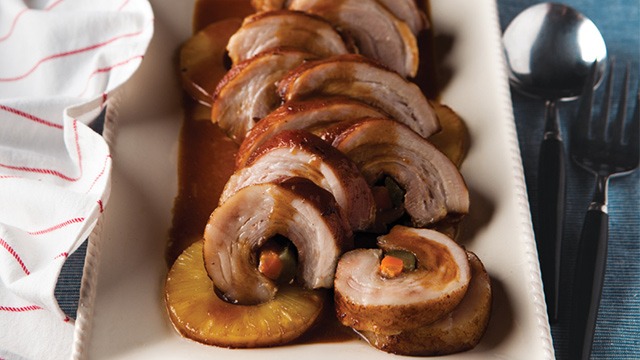 Stuffed Pork Hamonado Recipe
Posted in:
Recipe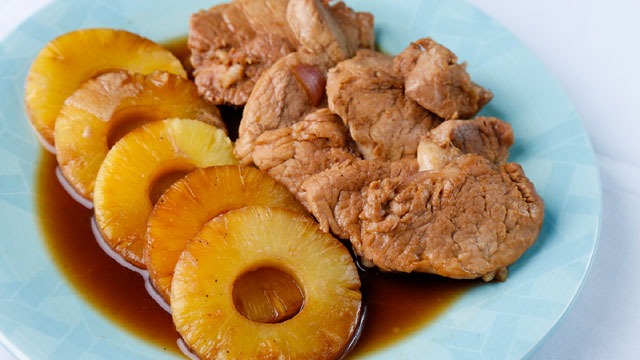 Pork Hamonado Recipe
Posted in:
Recipe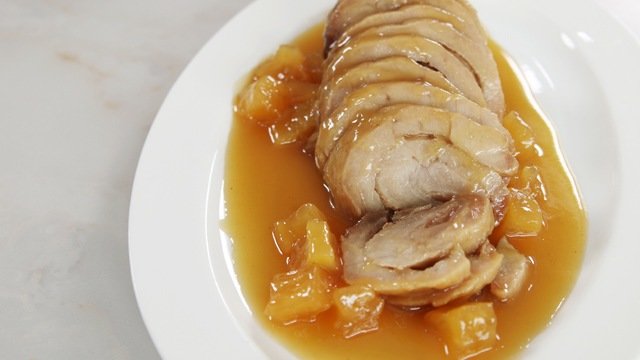 Hamonado Recipe
Posted in:
Recipe