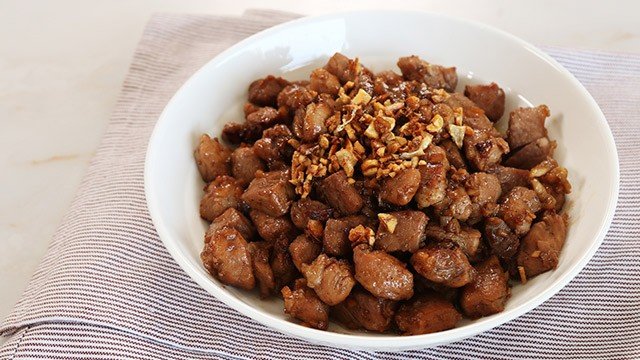 This salpicao recipe uses cubed pork instead of the commonly used beef tenderloin. It's an easy stir-fried recipe that doubles as an appetizer and a main dish!
1 kilogram pork tenderloin, cut into 1/2-inch cubes
1/4 cup liquid seasoning
2 tablespoons olive oil
1 tablespoon butter
2 heads garlic, minced
1 Marinate pork tenderloin in liquid seasoning for 15 to 30 minutes.
2 In a hot pan, pour in olive oil and butter. Add the garlic and allow it to cook until golden brown, 3 to 5 minutes over medium heat.
3 Add the marinated pork and cook until all sides are brown, about 10 to 15 minutes. Sprinkle with garlic bits when serving.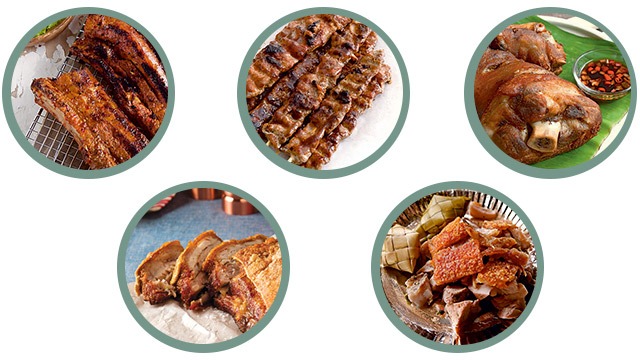 INFOGRAPHIC: Pinoy Pork Favorites
Posted in:
Cooking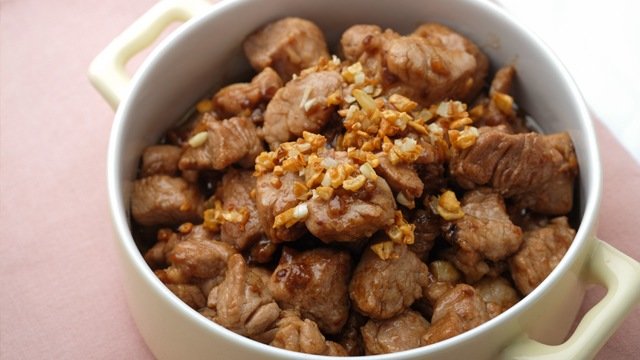 Pork Salpicao Recipe
Posted in:
Recipe