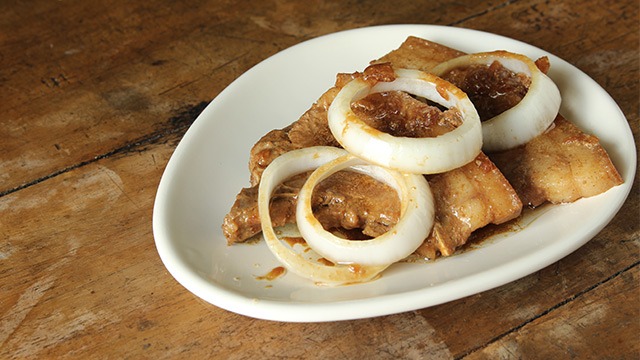 This Filipino recipe is perfect for busy weekdays. Prepare the marinade and leave the pork chops marinating in the refrigerator until you're ready to cook it for dinner or prepare it for your baon. 
PORK STEAK RECIPE
3 tablespoon calamansi juice
½ onion, chopped as rings
1 Place pork chops in a bowl, season with pepper. Add soy sauce and calamansi juice. Marinate for at least 1 hour.
2 In a saucepan, add oil and sauté minced onions. Add the pork chops and cook until brown.
3 Add the marinade and simmer for 10-15 minutes. Add onion rings and simmer for another 5-10 minutes.