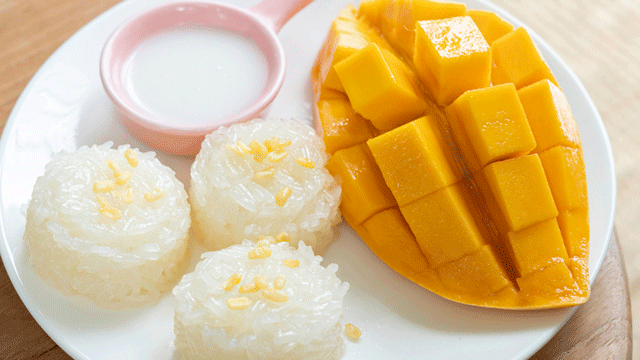 It's a known fact that many traditions vary from region to region. The Visayas in particular has a colorful culture that is different from what those in other regions enjoy.
Breakfast is one such instance where the Visayans may differ. Where one might have a bowl of champorado as a common rice dish to enjoy in the morning, those elsewhere may have a different kakanin in mind. If you love champorado, Visayans love puto maya. 
The puto maya is a sticky rice dish that's common in that part of the country. It's also a common Misa de Gallo delicacy in the Davao region as well. What makes puto maya different from other kakanin recipes?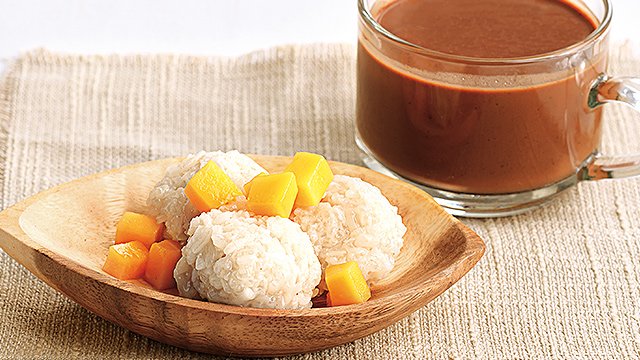 How to make puto maya is actually not that different from other kakanin using sticky rice or bigas na malagkit. The puto maya recipe starts off by soaking the rice in water for about 1 hour. The softened rice is drained of water and is replaced with coconut milk or gata. This is where it becomes different from other kakanin. The rice is boiled with fresh ginger slices or luya. The ginger gives this sticky rice a unique taste and aroma that other kakanin get from other ingredients.  
Some puto maya recipes add or use natural food coloring such as using black or violet sticky rice instead of the usual white rice or using blue pea flowers for a blue hue. Some may use fresh turmeric or luyang dilaw together with the ginger to color the rice a brilliant golden yellow hue. 
The ginger, rice, and gata mixture are then simmered until the rice is puffed, tender, and sticky. The slices of ginger are removed just before forming into shapes in banana leaves or pressed into molds. The shaped rice are also sometimes rolled in brown sugar or asukal na pula to sweeten the rice before being served with the local hot chocolate, also known as sikwate in the Visayas or tablea de batirol in other regions, and ripe mangoes on the side. 
Want to try this breakfast option instead of champorado? Here's a recipe to try: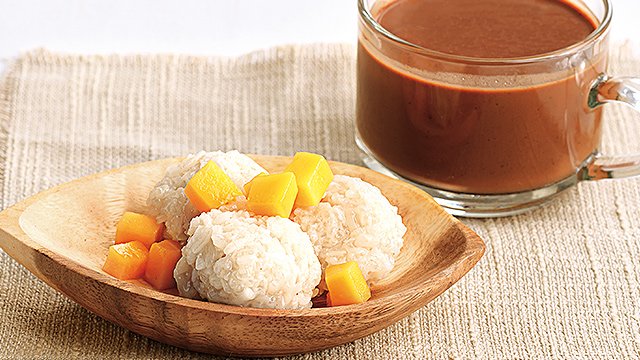 Puto Maya with Mangoes and Sikwate Recipe
Posted in:
Recipe
There are other ways to enjoy steamed rice cake such as puto maya. Here are even more sticky rice recipes to experiment and fall in love with: 
***
Thinking about what to cook next? Join our Facebook group, Yummy Pinoy Cooking Club, to get more recipe ideas, share your own dishes, and find out what the rest of the community are making and eating!
Got your own version of the classic dishes? Pa-share naman! Get your recipe published on Yummy.ph by submitting your recipe here.