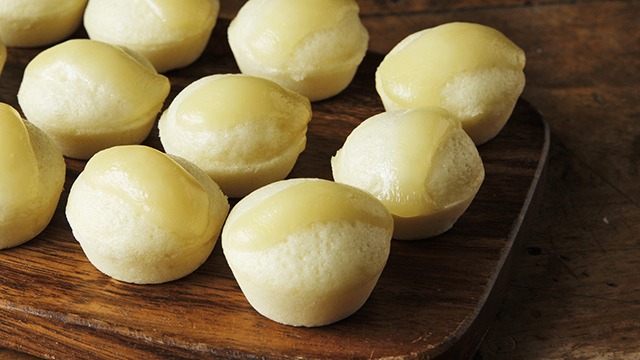 Can't think of what to serve this afternoon for merienda? No worries! This cheese puto recipe is sure to be a crowdpleaser. With basic ingredients that you can find in your kitchen such as all-purpose flour, butter, and cheddar cheese, you too can make these cute and fluffy steamed rice cakes. This cheese puto is so easy to make, it will take you less than an hour to prepare!
1 cup all-purpose flour
1 tablespoon baking powder
½ cup sugar
150 grams fresh milk
1 egg
1 tablespoon butter, melted
Pinch of salt
Cheddar cheese, for topping
1 Mix flour, baking powder, sugar, and salt together. Set aside.
2 Mix milk, egg, and butter together.
3 Whisk wet ingredients into dry ingredients.
5 Pour mixture into molds then arrange into the steamer. Steam for 10 minutes.
6 Take off the heat, and top with cheese.
7 Cover for 2 more minutes to make the cheese melt.
8 Cool to room temperature, then serve.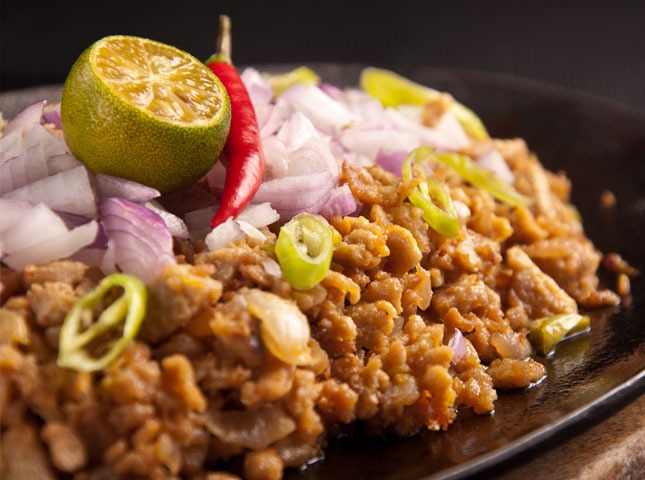 10 Most Searched Filipino Dishes
Posted in:
News + Trends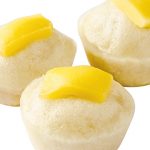 Cheese Puto Recipe
Posted in:
Recipe