Creating a meal with meat doesn't have to be a battle of managing your budget. Meat has always been more expensive than vegetables and the pandemic saw this to be more true than before. Your daily grocery budget can become strained if you cannot balance your budget to include vegetables in your daily meals. 
While it can be hard to totally cut meat from your and your family's diet, it can be made easier and more budget-friendly if you learn how to make recipes using less meat. 
Here are some tips you can use to make this task of cooking using less meat easier: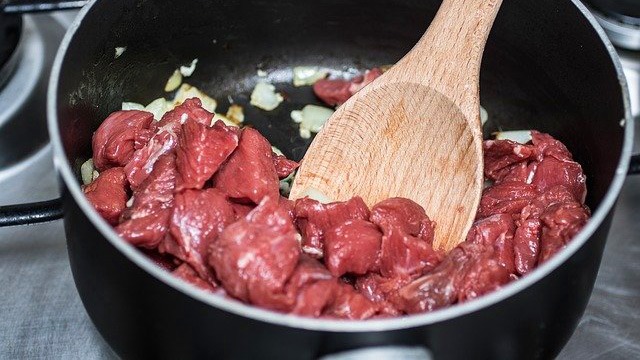 1 Cut the meat smaller. 
Meat is sometimes the ingredient that makes food taste better so it's a good idea to still add meat to your dishes instead of cutting it out. What you should cut is the meat into smaller pieces. You can cut the amount of meat you use by half. By using smaller cuts of meat, you not only still have the delicious taste that might be lacking in the dish, but you still get meaty bits that make it satisfying.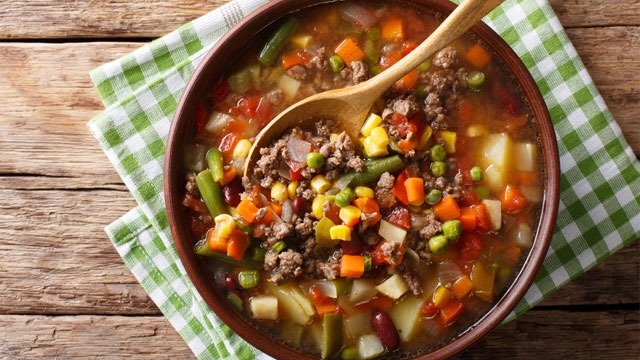 2 Use ground meat. 
If you want to really make the meat small, using ground meat will definitely be the smallest size you can go. You still get the benefits of smaller cuts of meat. What's great about using ground meat instead of chunks and cubes of meat is that you can use even less meat than half. You can get by with using only a quarter of what the recipe says to use. The trick is learning what to use in place of the volume that is lost when you reduced the amount of meat.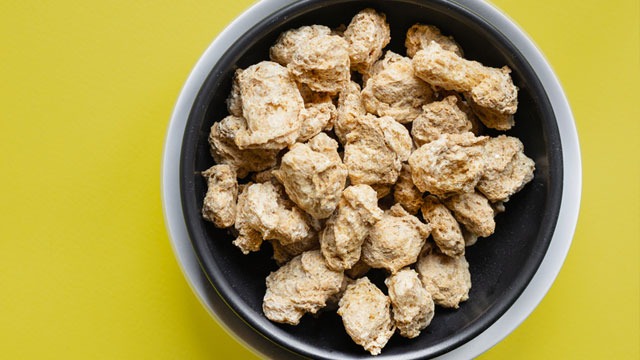 3 Use meat substitutes wisely. 
Did you know that there are other meat substitutes apart from tofu and mushrooms? Yes, there are! These include seitan, a kind of dough made from wheat flour and water (plus seasonings as desired) to make a mixture that allegedly tasted like chicken and had the texture of it, too. This dough is cooked and can even be shredded to mimic the look and texture of chicken breast.  
ADVERTISEMENT - CONTINUE READING BELOW
Recommended Videos
If you don't want to try seitan, there are also mushrooms that can give the umami flavor that you want in your dish as well as tofu. If you are making a ground meat recipe, you can use beans, lentils, or even monggo as a substitute for the rest of the meat mixture. Add these in to make up for the bulk that is missing.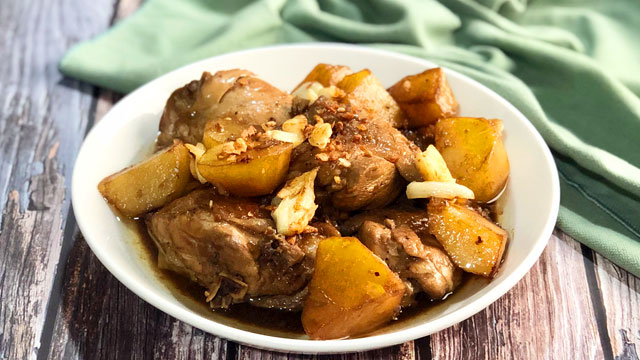 4 Add root vegetables. 
If you ever wondered why carrots and potatoes are always added to stews and soups, it's not only because these vegetables make great sides. It also absorbs flavors well and most important of all, helps you become full and satisfied even if the dish only has a few pieces of meat. 
Mimic this move of stew recipes and add in chunks and cubes of potatoes, carrots, sayote, singakamas or turnips, labanos or radishes, and even sweet potatoes to recipes that might not use it in the recipe. Just pair the flavors and textures of the vegetable to the dish you're making. Even pumpkins, kalabasa, and others in the squash family can make your dish more hearty to eat.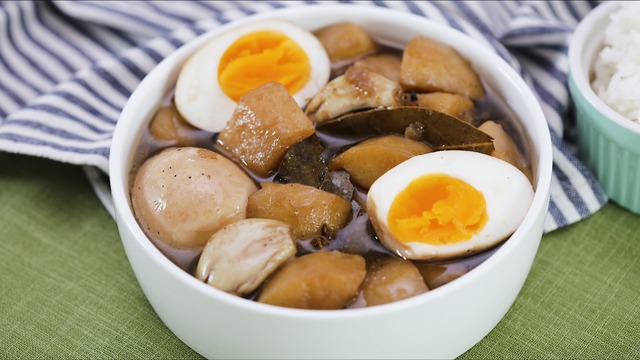 5 Add boiled eggs. 
If you're concerned about missing the meat, an ingredient that you might not have thought about using is eggs. Hard-boiled eggs in particular are a great addition to dishes that could use a little more hearty servings and more protein than vegetables. When you use less meat, you can add eggs into the simmering pot to cook with the rest of the ingredients or cook it separately. Just add it later, peeled, to make up for that heft that might be missing. 
Are you thinking or more ways to cook using less meat? Here are more articles to read up on: 
***