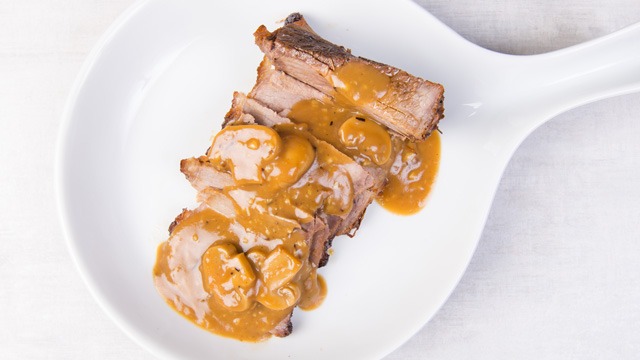 Roast beef slices doused in a creamy mushroom sauce is the ultimate party food. In fact, when you want to celebrate, the roast section of the buffet is the most crowded. We totally understand. 
It's easy to make roast beef so why not allot some effort in making a super delicious sauce such as a mushroom sauce to serve with it. You can hack it by using condensed cream of mushroom soup thinned down with a little water or milk, or you can make a creamy mushroom sauce from scratch. 
The trick you need to learn is how to use the mushrooms you have. There are a few kinds of mushrooms you can use:
• canned mushrooms
• fresh mushrooms
• dried mushrooms
The canned mushrooms are the most popular since these are shelf-stable and can be used in any number of ways and recipes. These are the most versatile because they do not need to be prepared before using them, apart from draining the liquid (which by the way can be used for your sauce for extra mushroom flavor). 
Fresh mushrooms deliver flavor and texture compared to canned mushrooms, but these are best when used shortly after purchase since these can turn slimy if refrigerated and stored for too long. These need to be sauteed before they can be added to a sauce. 
Dry mushrooms are intense ingredients that need to be rehydrated first in warm water. The water can be used in the sauce too to deliver even more mushroom flavor. Just remember to leave any dirt left behind in the bowl and discard it before using.  
To make a creamy mushroom sauce, here's what you do: 
1 In a frying pan over medium heat, melt 2 tablespoons butter. Add 1/2 cup mushrooms, sliced, cooking until softened or browned if using fresh mushrooms. Sprinkle and stir in 1 tablespoon all-purpose flour. Season to taste with salt and pepper to taste. 
2 Pour in 1/4 cup all-purpose cream and 1/4 beef bouillon cube dissolved in 3/4 cup water, and heat to a simmer. Once simmering, taste and adjust accordingly with salt and ground black pepper. 
Here are other mushroom sauces you can try if you want to make sure your roast beef is the most delicious meal you will eat this week: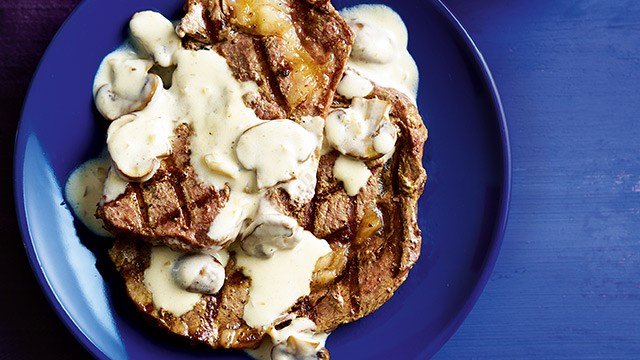 1 Mushroom Cream Sauce Recipe 
This creamy sauce is super versatile that even if it wasn't made with mushrooms, it can easily be paired with chicken, fish, or even tofu if you're a fan of creamy dishes. The addition of mushrooms makes it even more appetizing than it already is.  
ADVERTISEMENT - CONTINUE READING BELOW
Recommended Videos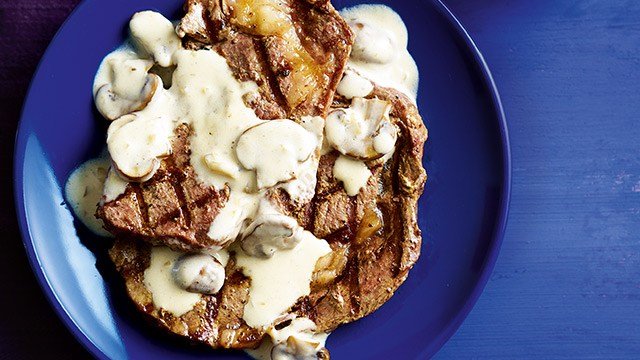 Mushroom Cream Sauce Recipe
Posted in:
Recipe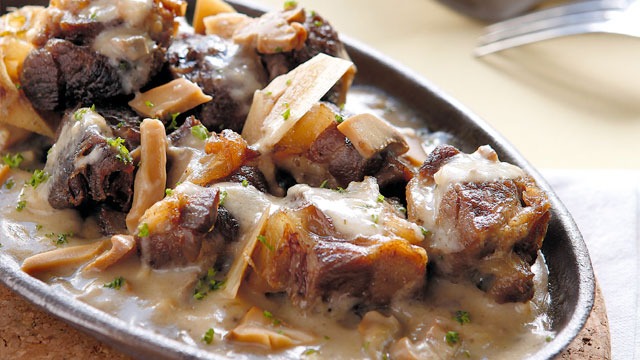 Sizzling Bulalo with Creamy Mushroom Sauce
Posted in:
Recipe
2 Creamy Mushrooms Sauce Recipe 
Pork chops can be simply fried and served. That's why this recipe is so good. It takes a simple fried meat recipe and makes it super tasty and delicious with the accompanying mushroom sauce. It's an easy enough mushroom sauce but the onions give it a sweetness that's unique to the onion.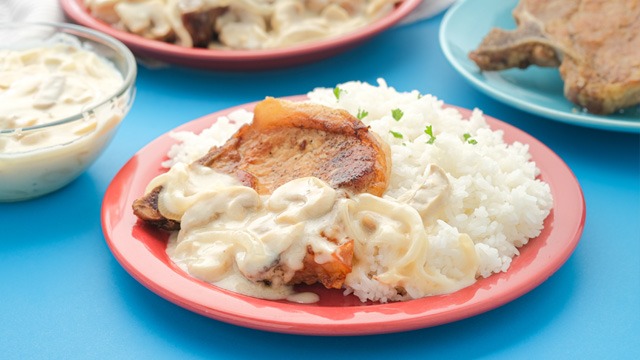 Pork Chops With Creamy Mushrooms Recipe
Posted in:
Recipe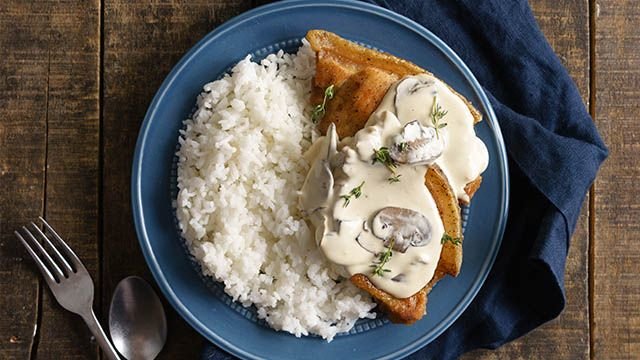 3 Mushroom Alfredo Sauce Recipe 
How do you elevate a creamy mushroom sauce even more? Try it with some cheese to the sauce. Look for the white cheese for a classic alfredo sauce look that is white and creamy. Use a cheddar cheese spread to give your sauce a yellow-orange hue. This is still super delicious with beef as it would be delicious with fried pork chops and chicken. 
***