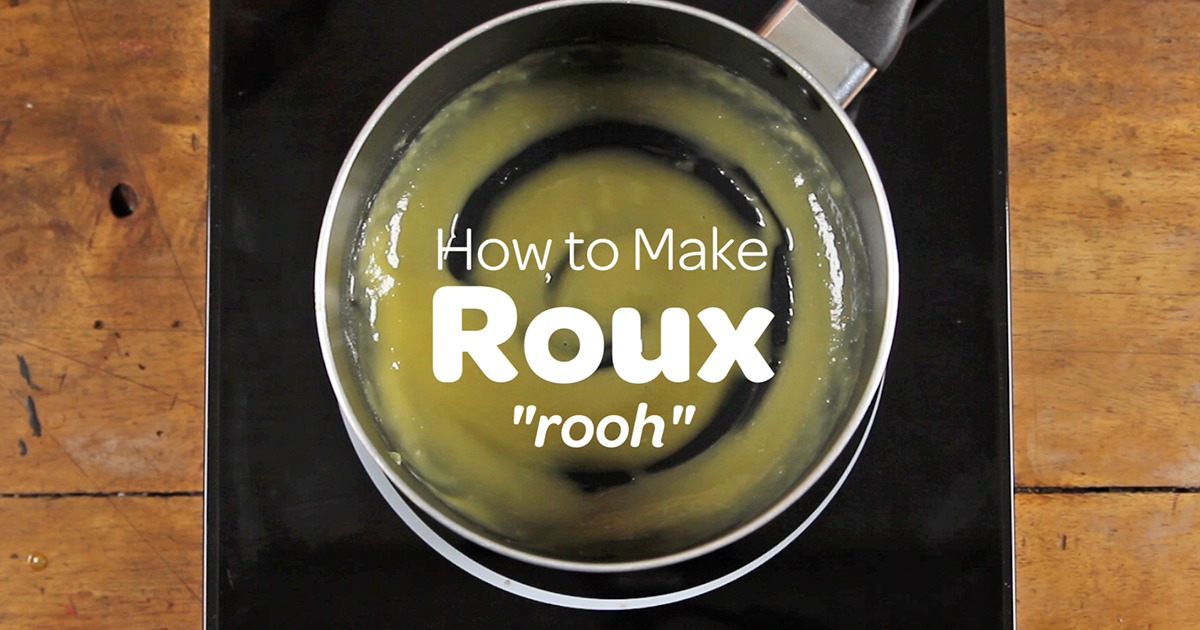 A roux (pronounced "rooh") is a mix of equal amounts of flour and butter or oil, often used as a thickening agent in soups and sauces. It is usually cooked as a base for these dishes before adding other ingredients.
To make a simple roux, melt 5 tablespoons (around 70 grams) of butter in a thick-bottomed saucepan over medium heat. Add 5 tablespoons (around 60 grams) of all-purpose flour and cook for 1 minute, stirring constantly but gently. This will remove any strong flour taste from your roux base.
You can keep slowly adding flour until you get your desired consistency. Use immediately. The more you cook your roux and the darker that it gets, it will slowly lose its strength as a thickening agent. A dark roux is often used for flavoring soups because of its nutty and toasty flavor.