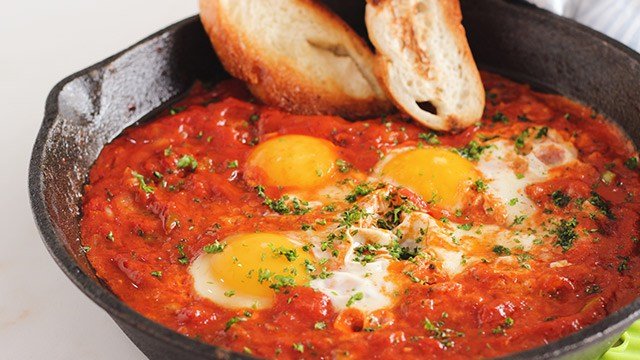 Shakshuka is a popular eggs-and-tomatoes dish in the Middle East. Particularly in Israel, it's a popular breakfast dish, but we think it also works as a hearty brunch, tasty lunch, light dinner, or even a midnight snack. Don't forget the toasted bread!
1 small white onion, diced
2 cloves garlic, minced
1 red or green bell pepper, chopped
1 400g can crushed tomatoes
1/2 teaspoon cumin
1/2 teaspoon cayenne
1/2 teaspoon paprika
Salt and pepper, to taste
2-3 eggs
Parsley for garnish
Oil
1 Heat oil in a pan over medium heat. Add onions and sautè until translucent. Add garlic and bell peppers and sautè for 2 minutes.
2 Pour in crushed tomatoes then add cumin, cayenne, and paprika. Season with salt and pepper. Cook for about 10 mins until sauce thickens. Make a well, Add eggs and simmer until eggs are cooked, about another 5 minutes.
3 Top with parsley. Serve with toasted bread.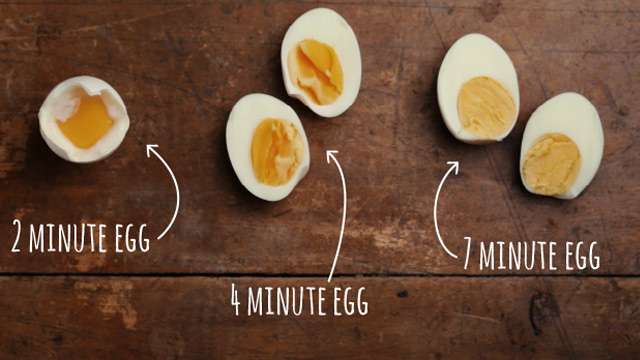 Be an Eggs-pert: How to Boil Better Eggs
Posted in:
Cooking