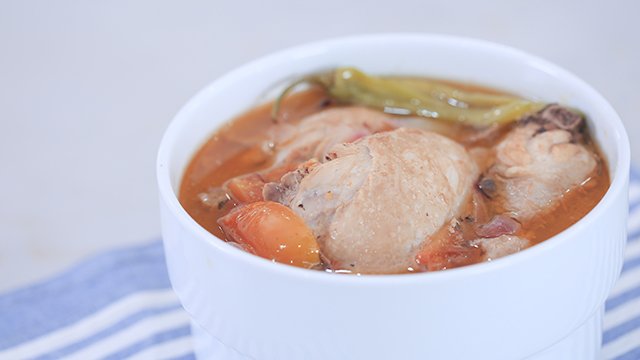 This Filipino chicken soup has a sour broth and is flavored with tamarind leaves and pulp. Similar to the sinigang, this is always a comforting dish!
Sinampalukang Manok Recipe
Prep time 10 minutes
Cooking time 30 minutes
Serves 4
Sinampalukang Manok

Ingredients
2 tablespoons cooking oil
2 cloves garlic
1 medium red onion, sliced
1 1-inch ginger, sliced
3 ripe tomatoes, sliced
1 kilo whole chicken, cut into pieces
5 cups water
1 pack (22 ml) sampaloc mix
1 tablespoon fish sauce (patis)
3 pieces green chilies (siling pangsigang)
250 grams sampaloc (tamarind), with skin on (boiled in 3 cups water)
pepper, to taste
salt, to taste
How to Make Sinampalukang Manok
1 In a pot over medium heat, boil sampaloc and set aside.
2 In a separate pot over medium heat, heat oil. Saute garlic, onions, and ginger, tomatoes. Add chicken and cook, until juices run clear. Let it cook for 5 minutes.
3 Add water, fish sauce, sampaloc mix, and strained boiled sampaloc juice and pulp. Add green chilies and season with pepper and salt. Lower heat, cover, and simmer until chicken is cooked through. Serve warm.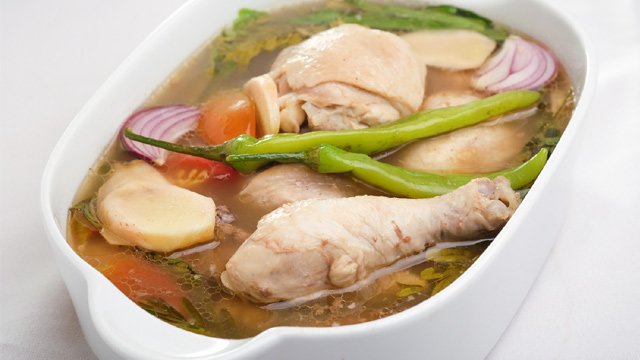 Sinampalukang Manok Recipe
Posted in:
Recipe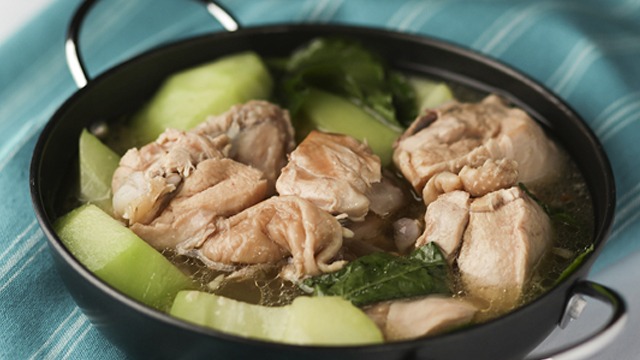 Tinolang Manok Recipe
Posted in:
Recipe