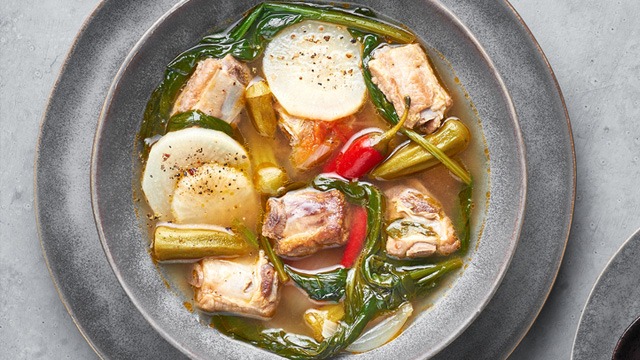 Sinigang is a classic Filipino dish. It comes from the root word "sigang" which means to stew or simmer in a broth when used as a verb. That's why sinigang can be made with other ingredients. In the case of the sinigang na baboy or pork sinigang, the pork is simmered until tender in a broth that's commonly seasoned and flavored with sampaloc or tamarind. This sour ingredient is a classic flavoring but it's not the only ingredient that can make your sinigang soup delicious and tasty. 
Sinigang na baboy can be made better by adding ingredients to the soup or swapping out the tamarind for another ingredient that is also sour to retain its signature flavor.  
Here are five ways to do it: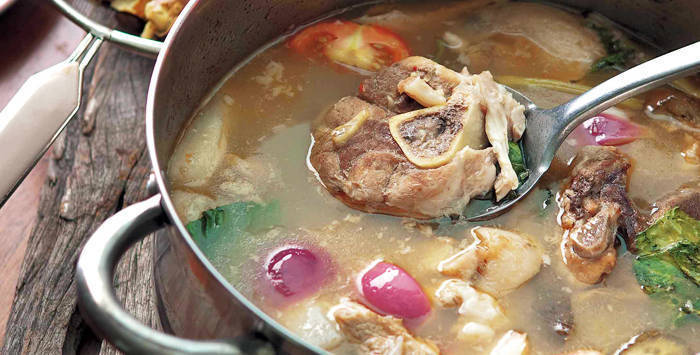 1 Use real sampaloc instead of a mix. 
Take a page from our ancestors before the sinigang mix was introduced to the market and make sinigang from sampaloc. You'll need quite a lot of sampaloc to make your soup taste as sour as you want but the resulting flavor is fantastic. It's a great way to learn how to prepare the sampaloc.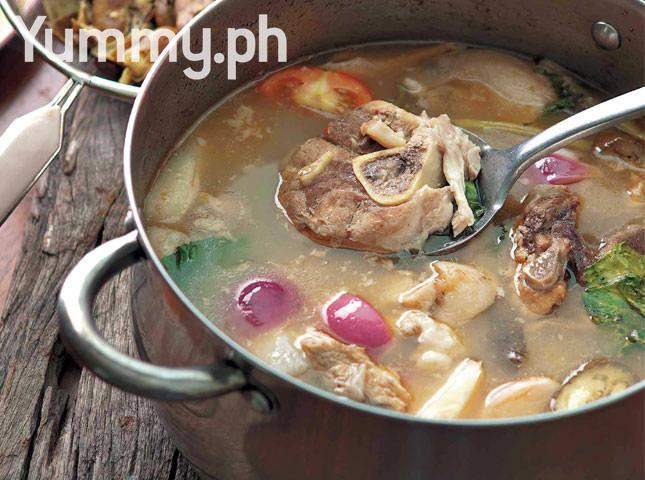 Sinigang na Baboy sa Sampalok
Posted in:
Recipe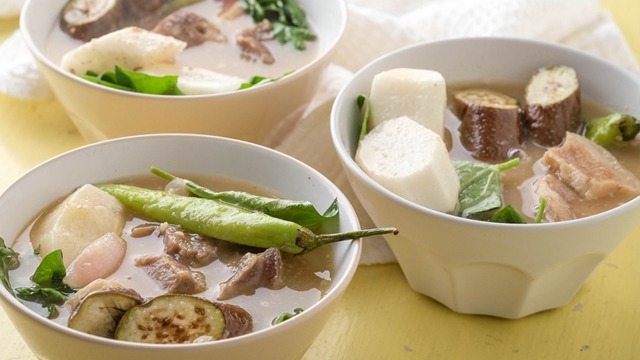 2 Thicken the soup using gabi.    
This sinigang na baboy recipe has a touch of creaminess from the gabi or taro root. The gabi, when cooked, releases a starch that thickens liquids so it not only adds a delicious ingredient but makes the soup heartier, too.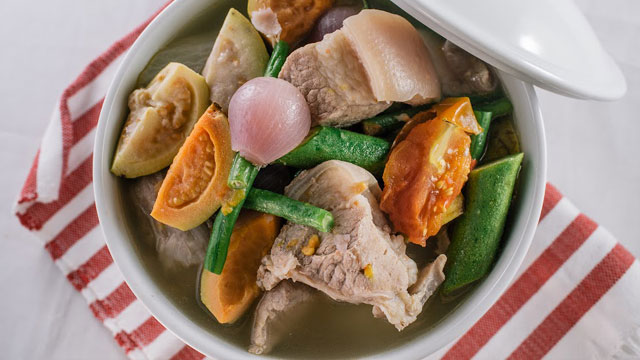 3 Use bayabas instead.  
It may be a different kind of flavor that you will taste when you make this sinigang from guava or bayabas but the flavor is definitely tasty and still familiar since guavas are common in many provincial backyards. It's common to find the guava used in savory dishes so if you want a different take on the sinigang sa sampaloc but with a sweet overtone, this is a great fruit to try.   
ADVERTISEMENT - CONTINUE READING BELOW
Recommended Videos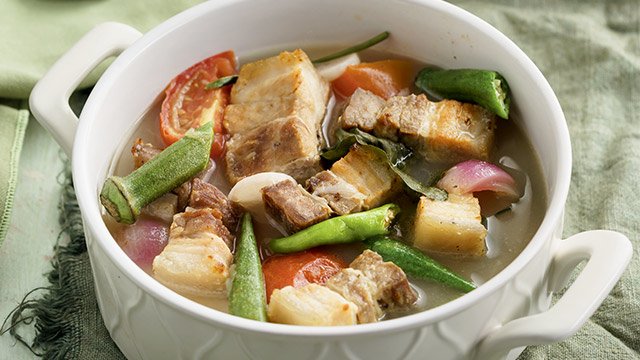 4 Use green mangoes. 
This recipe may come as a surprise to many but the green mango, with its tartness, makes an equally perfect ingredient to use to make into a sinigang, especially if you have an overabundance of green mangoes. The sour flavor of the green mango is just as delicious made into a pork sinigang dish.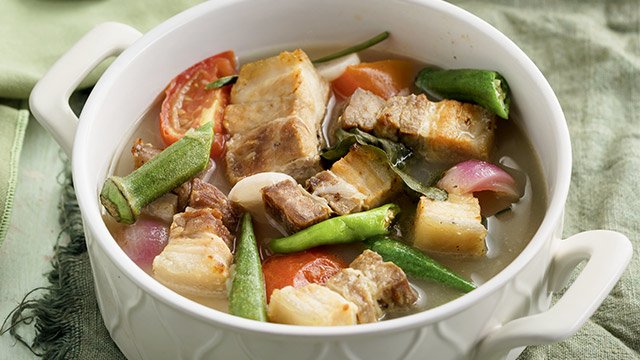 Pork Sinigang sa Mangga Recipe
Posted in:
Recipe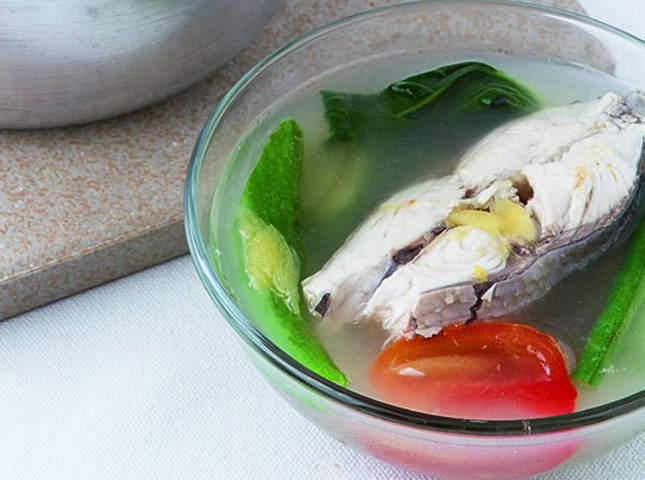 Sinigang na Isda sa Mangga
Posted in:
Recipe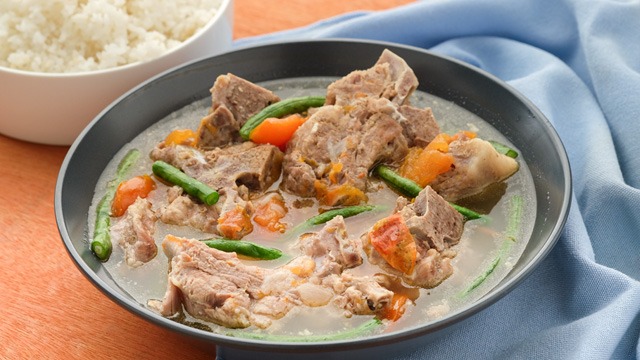 5 Swap in tomatoes. 
Also known as kinamatisang buto buto or sabaw sa kamatis, this is not your traditional sinigang but it's a great swap for times when you want a sinigang and don't have sinigang mix. Choose the tomatoes you do have on hand, and make this version of a simmered pork soup that's also sour in taste. 
***