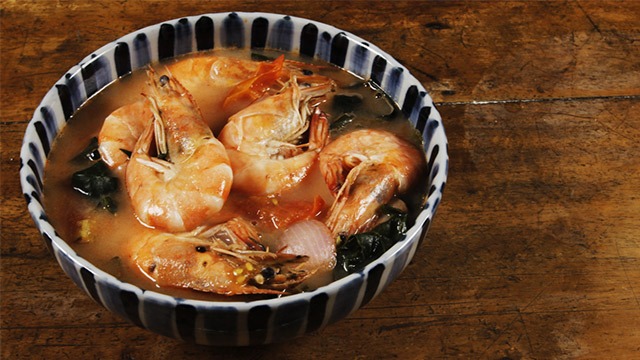 Sinigang is a popular sour and savory Filipino soup perfect for cold days. This version is flavored with distinctly tart kamias and succulent shrimps.
1 medium tomato, quartered
1 medium red onion, quartered
1 Combine kamias, tomatoes, and red onions in a pot. Cover with water and bring to a boil over medium heat. Boil mixture until kamias, tomatoes, and onions are soft. ·
2 Remove pot from heat and mash with potato masher or a fork. Strain liquid into a bowl
3 Place the stock back into a sauce pot and bring to a simmer. Add tomatoes, red onions, and shrimps. Simmer until shrimps are cooked.
4 Add dahon ng sili and cook until heated through.