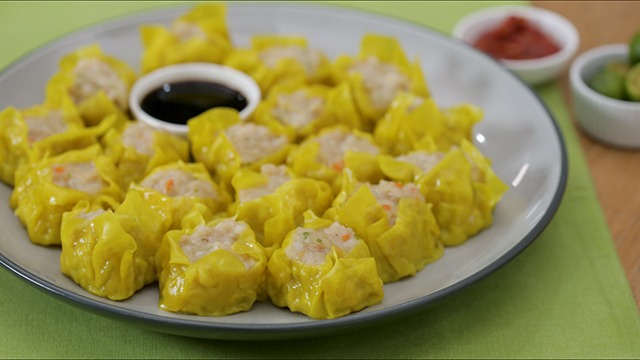 Siomai has to be one of our well-loved snacks. It's your go-to merienda when you want something meaty and satisfying without having to eat a full meal. 
Also read: Here Are All Easy Siomai Recipes To Try At Home
Making siomai at home is totally doable! It requires some work but since you make a big batch of it, the payoff we think is generous and delicious. If you want to make siomai or any other dumpling at home for the first time, here's everything you need to know to make it right: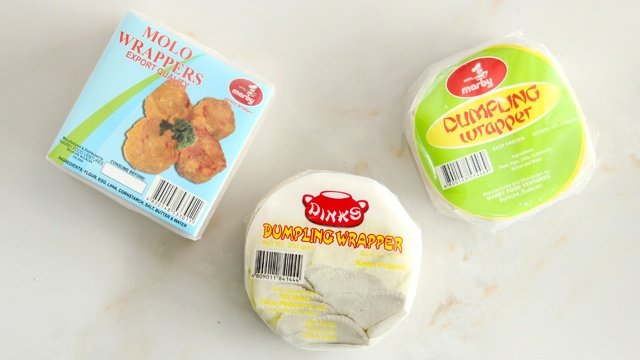 1 Choose the right wrapper. 
This may come as a shock but the wrapper is just as important as the filling when it comes to the siomai. Dumplings can be steamed, boiled, or even fried but for of all these cooking methods, you need the right wrapper first. 
The siomai or dumpling wrapper is usually a square or circle of dough rolled out thinly and then frozen to maintain its pliability and prevent it from drying out. It can be yellow (because of the egg) or white in color (no eggs in this one) but what is important is that it's a siomai or dumpling wrapper. 
Don't get the molo wrappers as these usually have a tendency to slip off your siomai when steamed.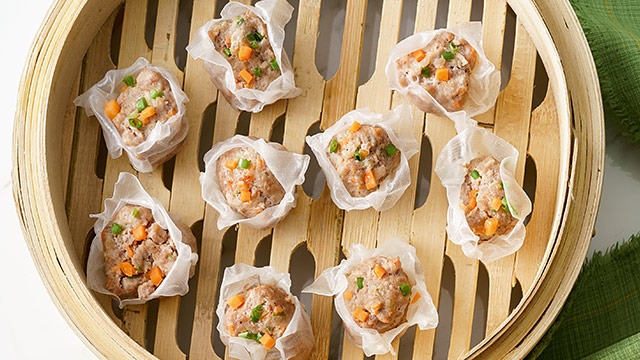 2 Prepare your filling. 
You can make any number of fillings to use for your siomai. You can make the usual pork, beef, chicken, or even shrimp filling. What makes the siomai so delicious is the meatiness of these parcels. 
Even the most ordinary siomai filling can be as simple as a ground pork mixture seasoned with salt and pepper. What else goes into the filling can be totally up to you. You can add finely chopped singkamas (jicama), carrots, onions, garlic, chives, or even toss in some bacon in there! 
Whatever filling you decide upon, what is important is that the ingredients you use are small enough to both cook through during the steaming process and fit in the wrapper you'll be using. After all, it's not a siomai if, in one bite, all you get is a chunk of singkamas or carrot! 
ADVERTISEMENT - CONTINUE READING BELOW
Recommended Videos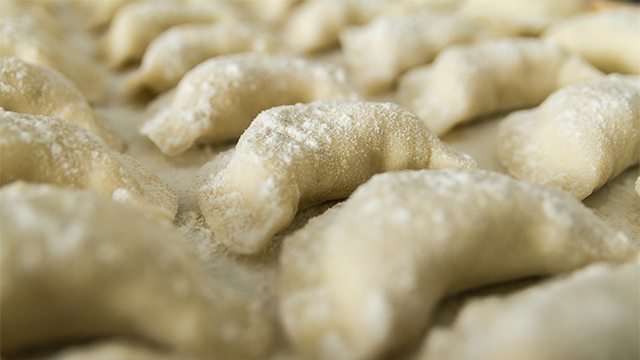 3 Make the siomai. 
Now that you have your filling ready, time to wrap it up! Just like the fillings, there are many ways to wrap your siomai! However, you don't need to be an expert to form and wrap these little meatballs. The key is to add enough filling to fill the inside of the wrapper and then to either close the wrapper completely or to leave the top open, exposing the filling inside. 
For cooking newbies, leaving the top open is a good choice. It is easy to do, doesn't require much practice, and since you can push the dimsum together, the sticky filling and that closeness create an automatic seal that you don't even need to bother making perfect. It will all cook together. 
Watch any of these siomai recipe videos to show you how easy it is to form the little parcels. Remember the key is to add enough filling into the wrapper to create a little ball and to be able to encase the filling inside it.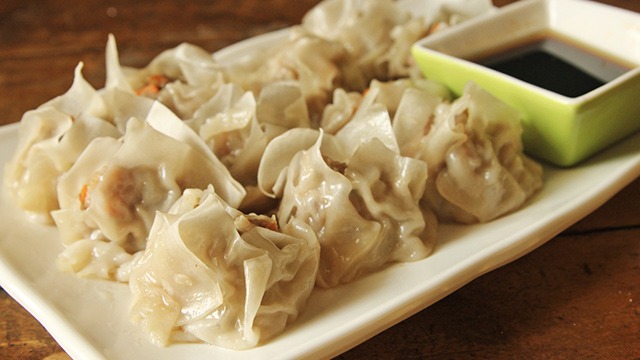 WATCH: How to Make Siomai
Posted in:
Cooking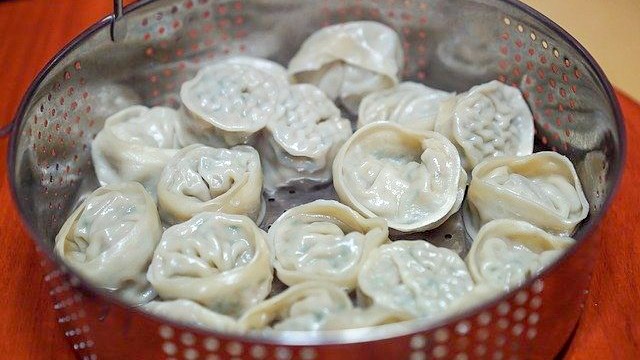 4 Steam it. 
Did you know the main difference between a wonton and siomai is how it's cooked? Wontons are usually fried like pinsec frito while siomai and other dumplings are usually steamed. 
For siomai, steaming is the way to cook it. If you have a stovetop steamer made of stainless steel, a wok and bamboo steamers, or the electric steamers, this is the easiest part of making siomai.
However, there is a chance for the siomai to stick to your container. Prevent this by creating a barrier between the surface of your steaming basket and your siomai. You can brush the steamer basket with oil or place either parchment paper or cabbage leaves on the bottom. We think the cabbage leaves trick is a genius move. You can chop that steamed cabbage leaf later as a garnish!
Once you've prepared your steamer and has preheated, add your siomai. Siomai may take some time to make but these cook quite quickly so you can be ready to eat within 30 minutes!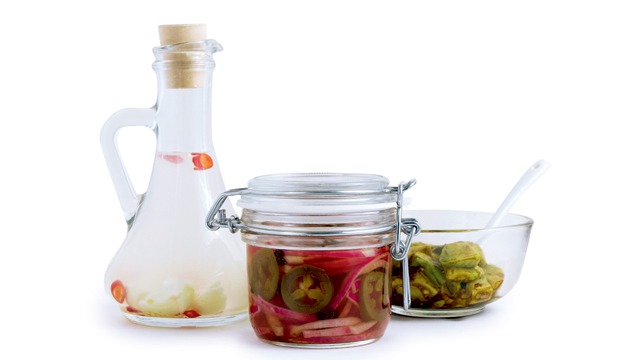 5 Make your dipping sauce. 
While your siomai is steaming, you can decide, too, on what dipping sauce you want to serve with your dumplings. You can start with the classic soy sauce and calamansi juice combo spiced up with some chili-garlic sauce. Add some warmth with roasted sesame oil, too! You can even ditch everything else and just use the chili-garlic sauce all on its own if you wanted! 
With the dipping sauce, it's all about how you want to complement your siomai when you're eating it. So, choose sweet, savory, spicy, citrusy, earthy, or all at the same time. It's all up to you.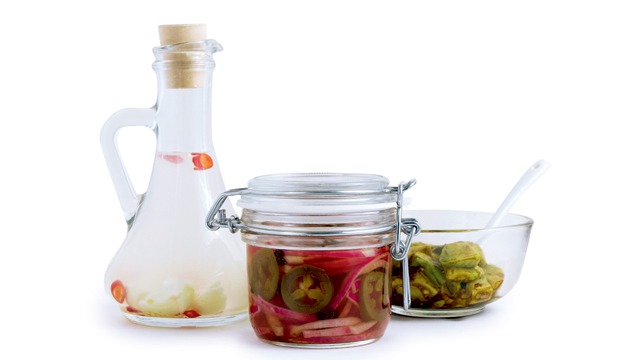 It's About Time to Upgrade Your Sawsawan
Posted in:
Prepping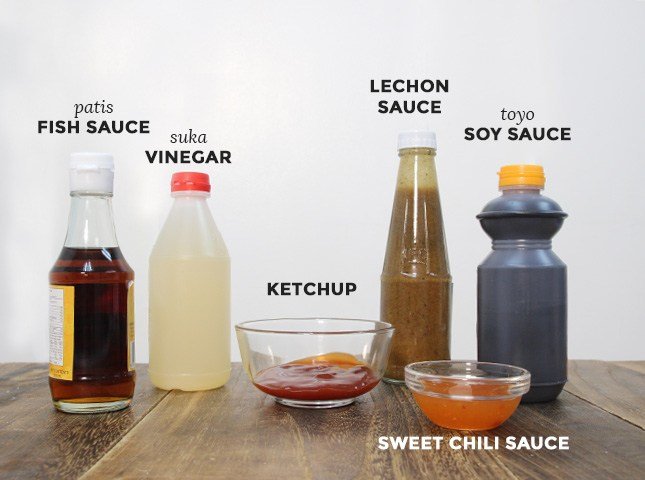 Guide to Pinoy Sawsawan
Posted in:
Prepping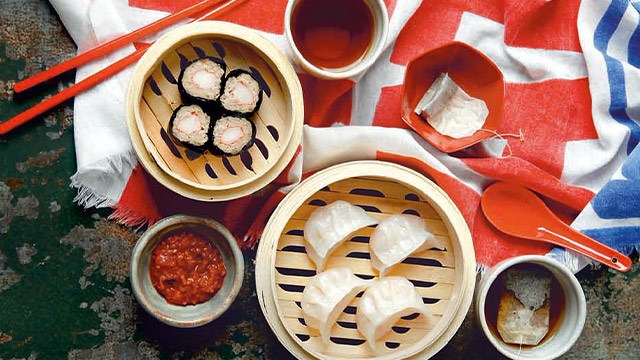 5 Time to eat! 
The best way to eat siomai is really with chopsticks. You can pick up the siomai, dip (or dunk!) it in the dipping sauce of your choice, and then take a meaty bite. However, not everyone has the skills to use these so a fork will work, too.  
However way you choose to eat your siomai, we think it's a fantastic appetizer or ulam to pair with some steamed rice. Why not try this newfound knowledge on how to make siomai or other dumplings using these recipes: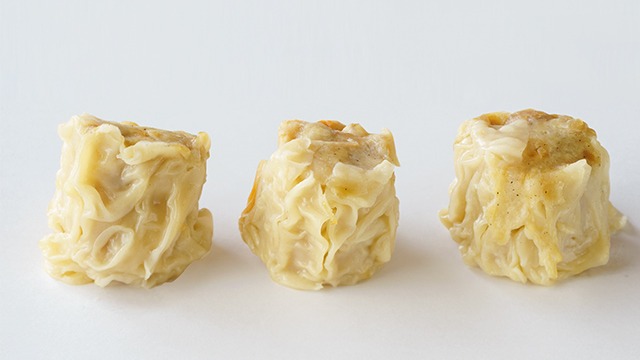 Beef Siomai Recipe
Posted in:
Recipe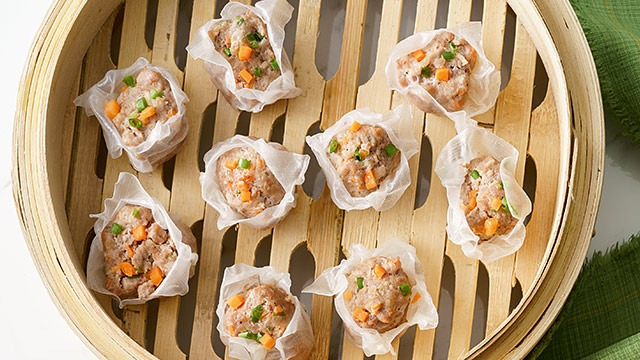 Chicken and Shrimp Siomai Recipe
Posted in:
Recipe
ALSO READ: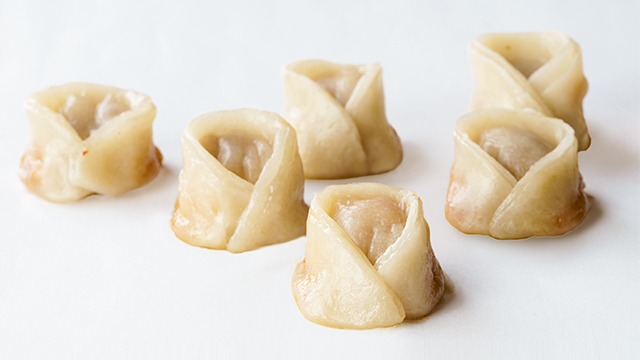 Meaty Dumplings (Korean Mandu) Recipe
Posted in:
Recipe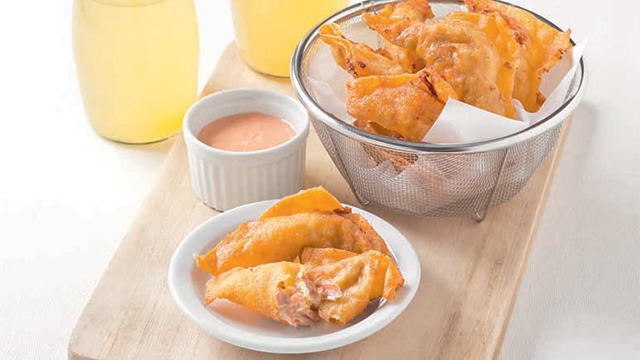 Tuna and Cheese Dumplings Recipe
Posted in:
Recipe