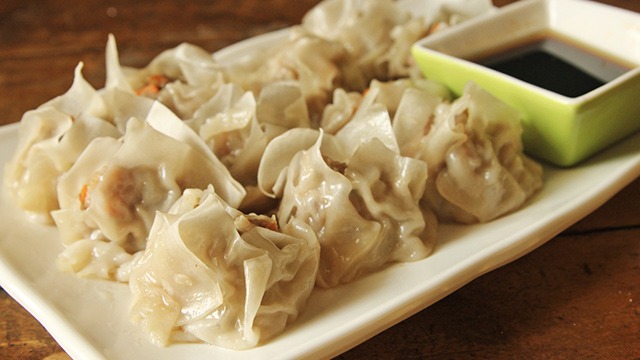 Siomai is a traditional Chinese dumpling that is filled with delicious and mouthwatering ingredients. With simple ingredients such as sesame oil, ground pork, and carrots, you'll be able to make this dish in no time! For a healthier siomai, use very lean ground pork and increase the proportion of vegetables. You can also add in mushrooms to give an earthy flavor and shrimps for a sweet taste. If you do, you may need to add one more egg to help bind the mixture.
Don't forget to check the seasoning of the siomai mixture by microwaving a spoonful before wrapping it with siomai wrapper. This enhances the flavor and taste of your dish. Adjust the salt and pepper, if necessary. Once you've achieved the right flavoring, the siomai is steamed, which results in moist and tender dumplings.
PORK SIOMAI RECIPE
Makes around 70 pieces
Cooking time 30 minutes
1 kilo ground pork (suggested proportion of fat to lean meat is 1:3)
1/3 cup singkamas (jicama), minced
1/3 cup carrots, minced
1 large onion, minced
a bunch of spring onions or leeks, chopped
1 egg
3 tablespoons sesame oil
5 tablespoons oyster sauce
1 teaspoon freshly ground pepper
1 teaspoon salt
2 teaspoons sugar
small wonton or siomai wrappers
For the dipping sauce:
soy sauce
calamansi
sesame oil
chili paste, optional
1 Mix all the ingredients for the filling in a large bowl.
2 Spoon 1 tablespoon of mixture into each wrapper. Fold and seal.
3 Brush steamer with oil and boil water. When the water gets to a rolling boil, arrange the siomai in the steamer and steam for 15 to 20 minutes.
4 Serve with dipping sauce.
ADVERTISEMENT - CONTINUE READING BELOW
Recommended Videos