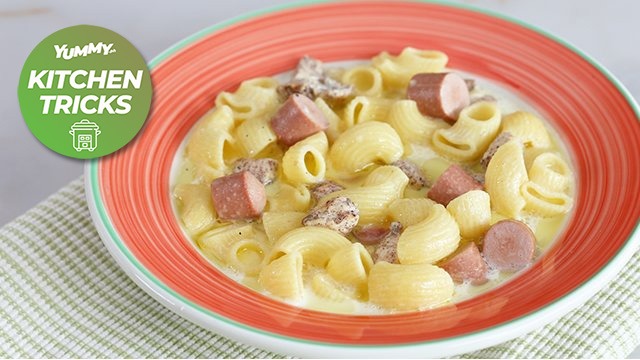 Chicken sopas is one of those soups that warms the heart. It's a classic sick "cure" of mothers for their children who are usually feeling unwell. It's an easy recipe to make, and it is said to warm the soul, as well. 
As homey and heartwarming this soup is, it's undeniably delicious. It's got the ingredients to make it an instant favorite: chicken chunks, cubes of carrots, hearty macaroni, and a milky soup that's infused with all the flavors of the boiled chicken. 
It really is a simple dish which is why it's easy to tweak and make better.  
We love the traditional chicken sopas recipe, but just to make things exciting, we have a few kitchen tricks up our sleeve to make you rethink how delicious you want to make your next bowl of chicken sopas: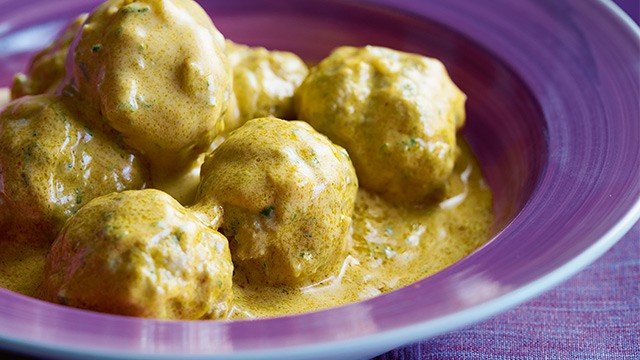 1 Use meatballs instead. 
Have you ever had misua with pork meatballs? That's the basic idea. Those balls are made super flavorful with all the mix-ins you add before you even cook it! So here's the trick: use ground chicken to make meatballs. You can use any meatball recipe you like or swap out the ground meats of these recipes for ground chicken.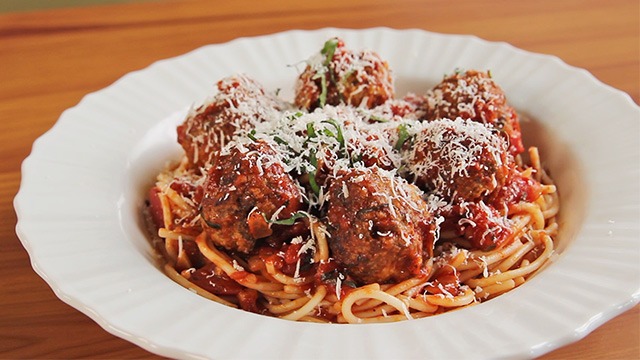 WATCH: How to Make Meatball Spaghetti
Posted in:
Cooking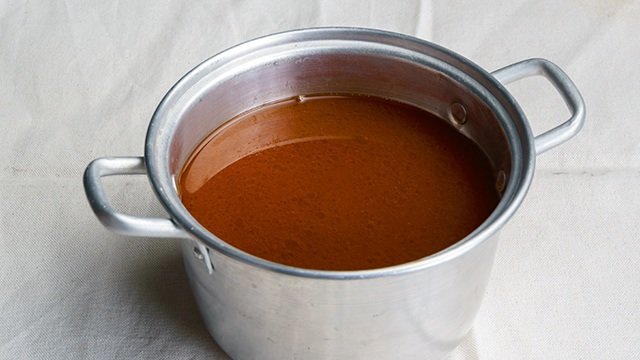 2 Change the soup base. 
It doesn't have to always be chicken. A pork stock, beef stock, or even a shrimp stock can take your sopas to a degree of delicious that you didn't think it could go! You can make a simple stock using bouillon cubes and granules just like you would with the chicken stock. It's an easy and flavor-changing tweak that can instantly make your sopas deliciously different.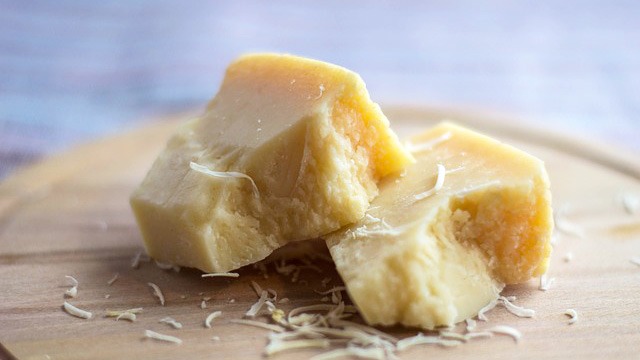 3 Add cheese. 
The milkiness of the sopas doesn't have to be courtesy of evaporated milk alone! Cut back on the salt and instead, grate some quick-melting cheese and stir that into the hot soup instead. You can also use cheese spread which is easier to melt since it's already in a half-way liquid state. Not only will this increase the creaminess of your soup, you will also add some amazing umami flavors that only cheese can give to a dish. 
ADVERTISEMENT - CONTINUE READING BELOW
Recommended Videos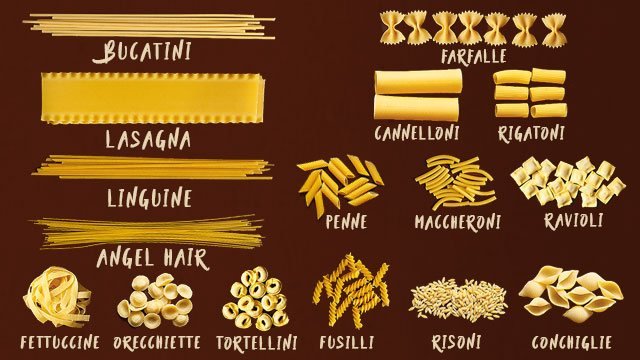 4 Use other shapes of pasta. 
You don't need to use macaroni. The biggest advantage to the elbow macaroni for sopas is that it's hollow, allowing not just the soup to enter into its tunnel but also little bits of chicken, carrots, even the onions can pass through. This creates a bite that's supremely more delicious than one where the soup just slips off the noodle.
You can get the same delicious bite with other shapes! Think of the twists (fusilli), shells (conchiglie), ears (orecchiette), the ziti (penne), or the rigatoni.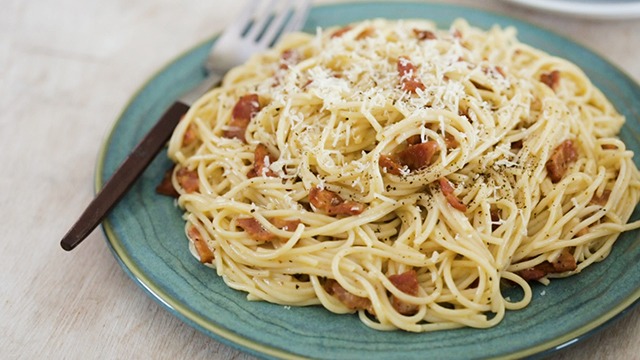 This Step Prevents Pasta From Sticking
Posted in:
Cooking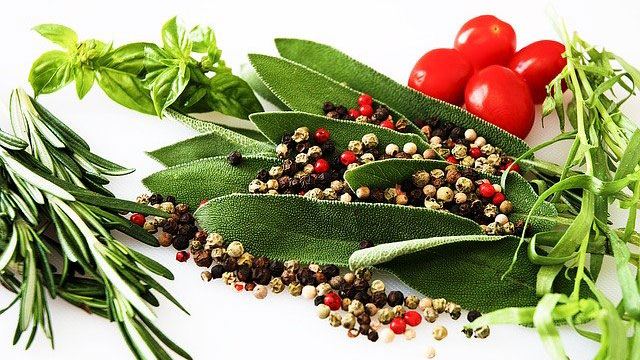 5 Add a spice, an herb, or even two. 
One of our most popular sopas recipes is the Milky Sopas recipe, and we think there's a big reason why: it's milky. However, more than that, if you ever make that recipe, you'll find two key ingredients that amp up the flavor that is quite unexpected in a seemingly simple dish: ground cinnamon and ground sage leaves. 
That's a spice and an herb that don't normally go together but in this instance, it's the groundbreaking cooking trick that makes this sopas recipe super delicious.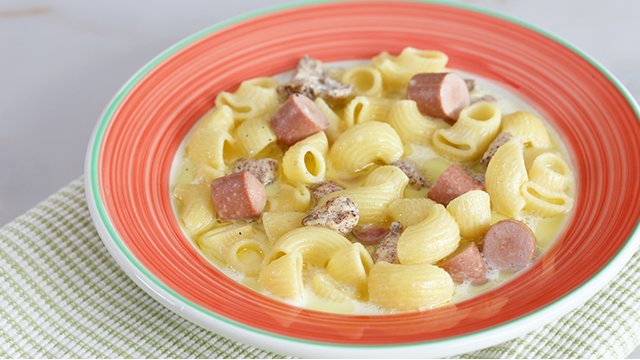 WATCH: How to Make Milky Sopas
Posted in:
Cooking
Are you ready to make a few of these tweaks your kitchen trick to making your bowl of sopas extraordinary?     
ALSO READ: