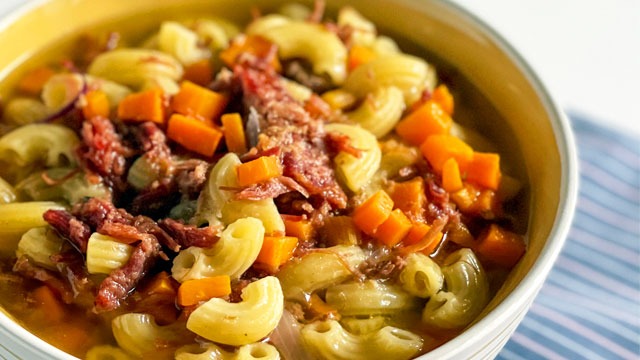 When the weather turns chilly and rains shower us from above, the meals we automatically want are usually hot and comforting. That's why lugaw, sopas, and soupy dishes or sabaw are popular when the rainy season comes around! 
The West has their classic chicken noodle soup but for us, it's the sopas that makes us feel comforted when we feel less than our best. Sopas is not just delicious but it's also easy to make. 
The classic recipe for a sopas is usually open to innovation and creativity! Since it's the basic recipe, you already know what it should taste like so you're more equipped, taste-wise, how to make it better. However, we do have one piece of advice that you should take to heart before you start tweaking the recipe: 
Master the classic version first.  
If you have not made a sopas recipe before, this basic sopas recipe should help you get started on your journey to delicious bowls of different kinds of sopas. Here are ideas that can help you innovate the next time you make a steaming bowl of this macaroni soup: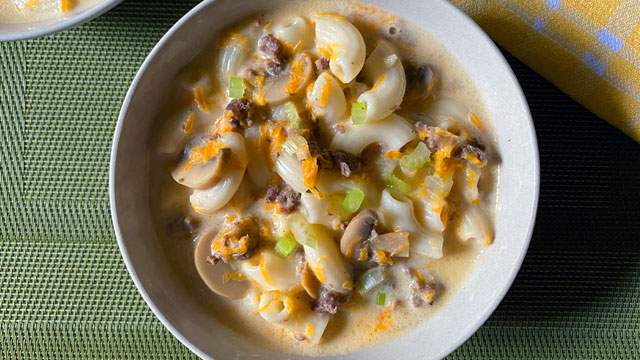 1 Add beef and mushrooms.  
The classic version uses chicken but if that's not what you have in your freezer, you should be free to swap out the meat! In this version, just a little ground beef goes a long way in making it super tasty! Add more umami with mushrooms that you can easily add from a can and you've got a hearty and flavorful bowl that will warm you from the inside out when you need it.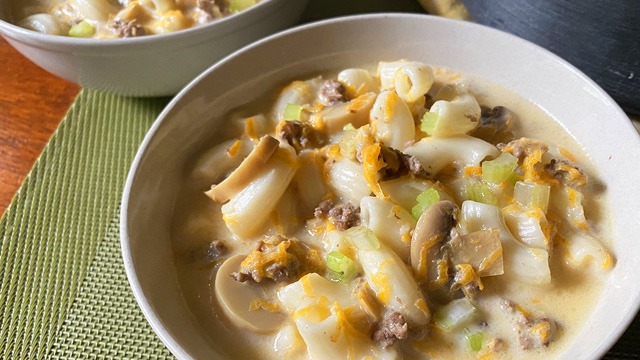 Beef and Mushroom Sopas Recipe
Posted in:
Recipe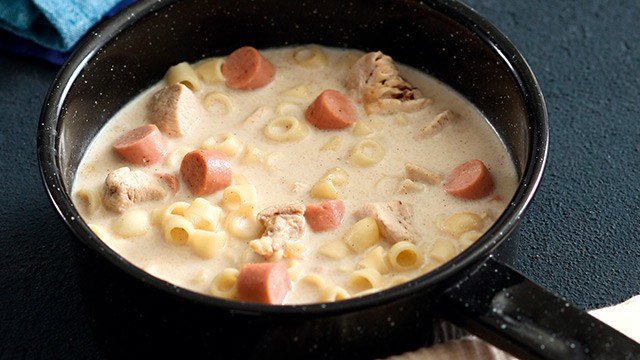 2 Stir in a spice. 
One of the key signature ingredients in the sopas has to be the evaporated milk! This creamy ingredient elevates the taste of the soup but more than that, it makes it easy to fall in love with its taste and texture each time you take a sip. If you want to level the flavor up a little more, add a spice. 
In this version, a pinch or two of warm and earthy ground cinnamon warms the soup even further! You have to try it to love this combo in your sopas!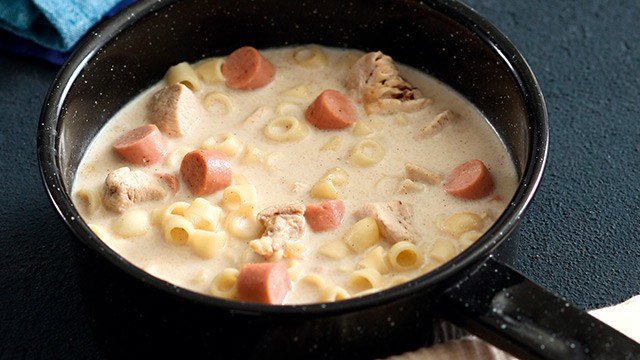 Milky Sopas Recipe
Posted in:
Recipe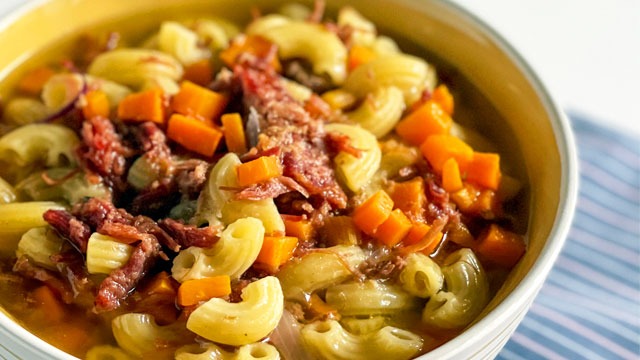 3 Use corned beef. 
Corned beef is canned meat that delivers instant deliciousness. It's salty, beefy, and a fantastic breakfast. Why not make your sopas instantly delicious by the simple addition of this ingredient instead of chicken? 
ADVERTISEMENT - CONTINUE READING BELOW
Recommended Videos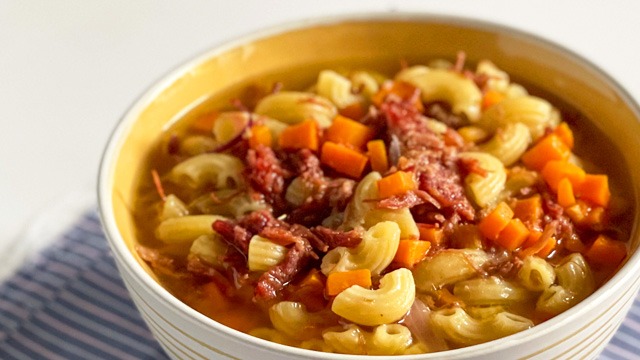 Sopas with Corned Beef Recipe
Posted in:
Recipe
4 Stir in sweet kernel corn.  
Sweetness is a flavor that Pinoys are addicted to. From our breakfast meats to our desserts, sugar is a constant ingredient. That's why it might sound odd to add sugar to a sopas recipe. We don't suggest you add sugar but the idea is not that far out. Instead of sugar, the addition of an ingredient that has sweetness such as sweet corn is a great idea!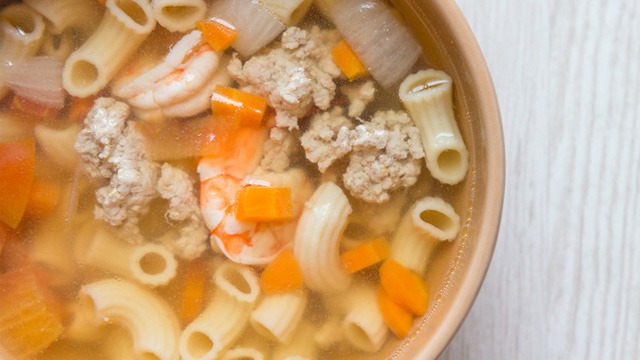 5 Add some shrimp. 
Want to add even more delicious flavor to your sopas recipe? Turn to umami-loaded ingredients to make it happen. Seafood such as shellfish, crab, and shrimp are all umami-rich ingredients. In fact, feel free to mix and match the meat so you have an interesting bowl of sopas that's got bits of pasta, carrots, ground pork, and shrimp.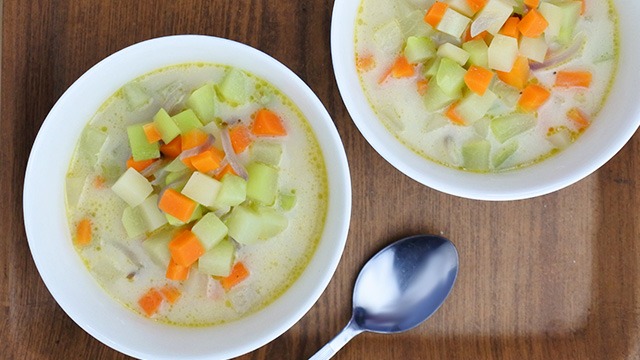 6 Use all veggies. 
The plant-based movement has been gaining ground in recent years and if this is one that you'd like to try, you can easily do that with your sopas recipe. There's no reason to add chicken meat to your soup! Even the soup can be veggie-based instead of using chicken stock. This easy swap is also an easy way to enjoy your meal without sacrificing your new food choices.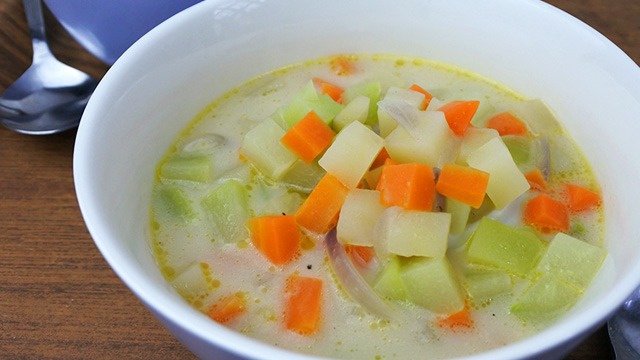 Easy Pinoy Vegetable Soup Recipe
Posted in:
Recipe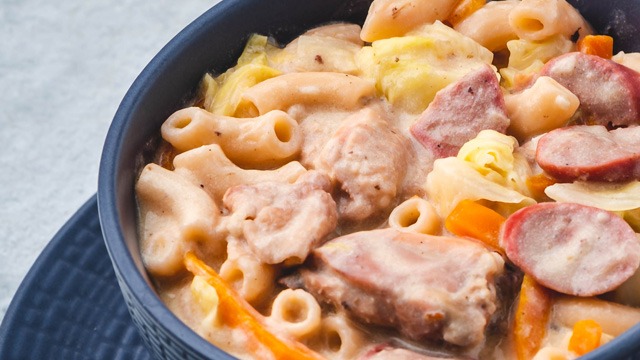 How To Avoid Overcooked Macaroni In Sopas
Posted in:
Cooking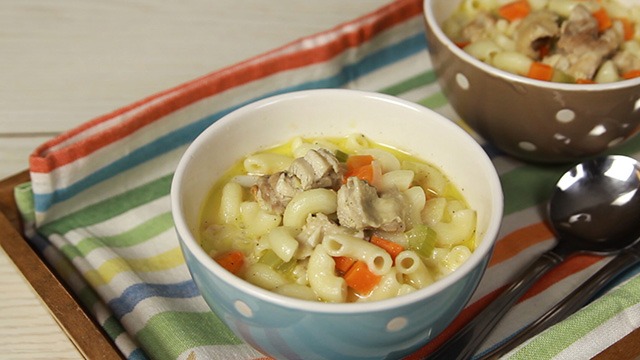 5 Ways To Make Sopas Better and Tastier
Posted in:
Cooking
***