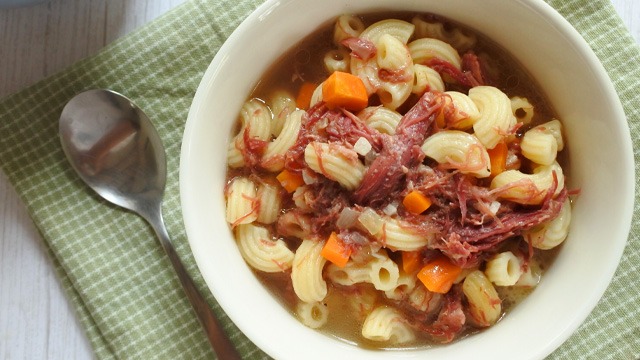 The rainy season is normally the best time to make and serve sopas. Sopas, also known as the Filipino version of the chicken noodle soup, is a simple dish but is loaded with comforting aromas and hearty chunks of ingredients that make you feel warm inside.
Normally, you'll find this pasta soup made with perfectly cooked elbow macaroni, bits of cubed carrots, maybe some celery and onions for extra flavor in the broth, and of course, chunks of meaty chicken breast. The chicken can even be shredded chicken if your mom used up the heartier pieces of chicken for another dish and is using the leftover chicken back and neck to maximize the whole chicken. Then, it's finished off with evaporated milk if you find that it's not sopas without the creamy soup.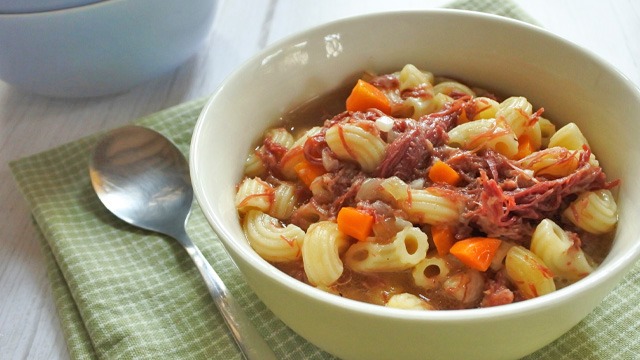 Sopas is really perfect to sip and savor, and it tastes fantastic despite its simplicity!
By using corned beef however for this recipe instead of the usual meat, it transforms the recipe into an even easier recipe than even the chicken version! All the preparation goes into cutting up the vegetables, plus opening a can or two, is all you need to put this hearty dish together.
That's just five main ingredients, plus the additional evaporated milk to make the broth milky, and you have a hearty and comforting bowl to help you through a tiring day.
Here's the recipe: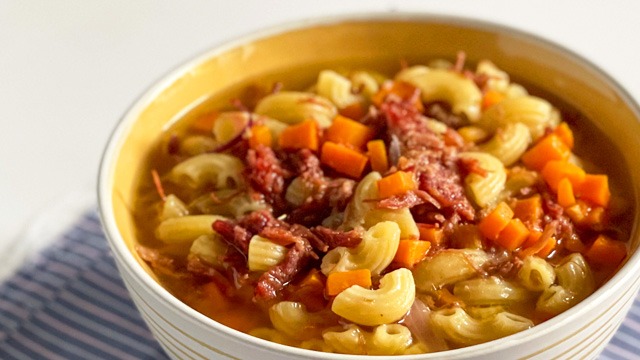 Sopas with Corned Beef Recipe
Posted in:
Recipe
Sopas is a versatile soup recipe to make! Indulge your sabaw cravings with these sopas recipe versions that make you think of home with every sip you take.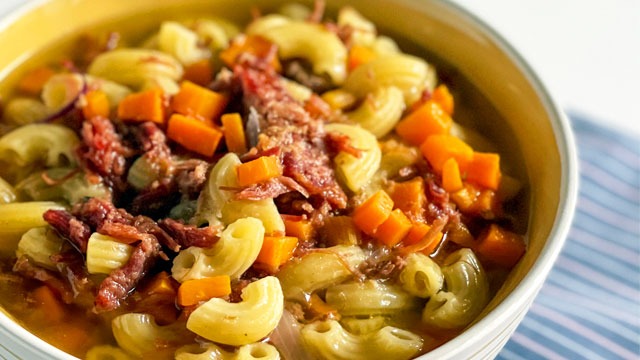 6 New Ways To Enjoy Sopas
Posted in:
Cooking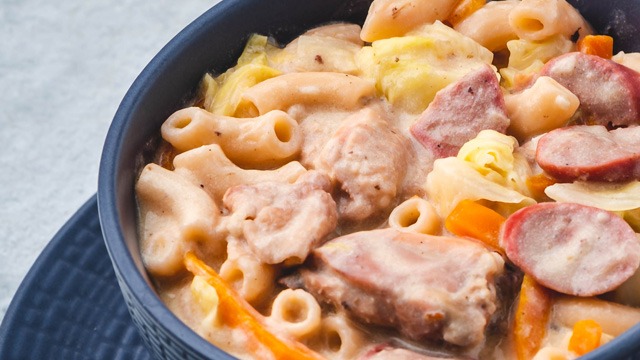 How To Avoid Overcooked Macaroni In Sopas
Posted in:
Cooking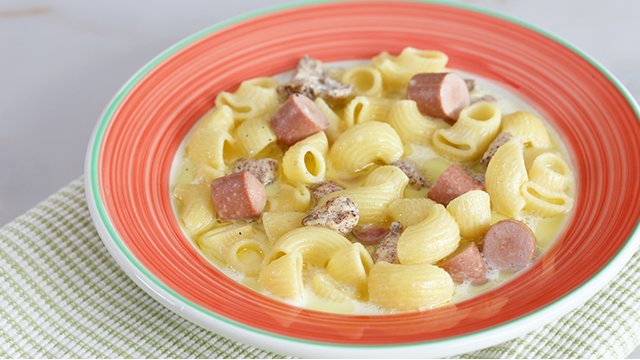 WATCH: How to Make Milky Sopas
Posted in:
Cooking
ADVERTISEMENT - CONTINUE READING BELOW
Recommended Videos
***