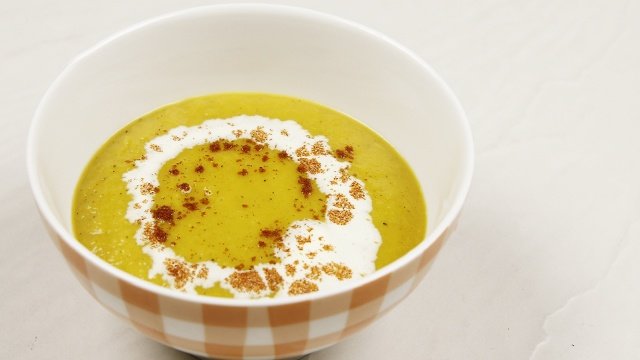 You can use your blender to make a quick, healthy, and satisfying bowl of squash soup!
2-3 tablespoons butter, divided
¼ cup onion, chopped
¼ cup celery, chopped
½ kilogram squash, cut into cubes
1½ cup water
½ teaspoon cumin
½ teaspoon paprika
salt and pepper to taste
2 tablespoons olive oil
1 In a saucepan over medium heat, slightly melt butter and sautè the onions and celery until soft.
2 Add the squash and season with salt and pepper. Add water. Cook until soft.
3 Place the vegetables with the liquid in a blender. Add 1 tablespoon of butter, paprika, cumin, and season to taste. Blend until smooth.
4 Serve warm. Top with sour cream and more paprika, if preferred.