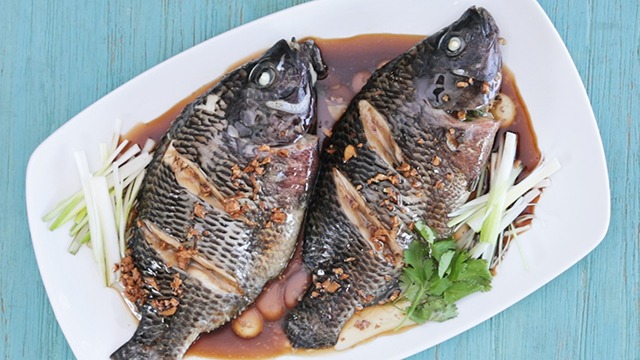 This tilapia dish is bursting with flavors: it has the classic soy sauce-Chinese rice wine-sesame oil blend, bright notes from the cilantro, and the aromatic crunch of the garlic.
Steaming the fish keeps it moist, too, so expect flaky flavorful fish in every bite. Steaming the fish only takes 15-20 minutes—it's a healthy meal with clean flavors, too.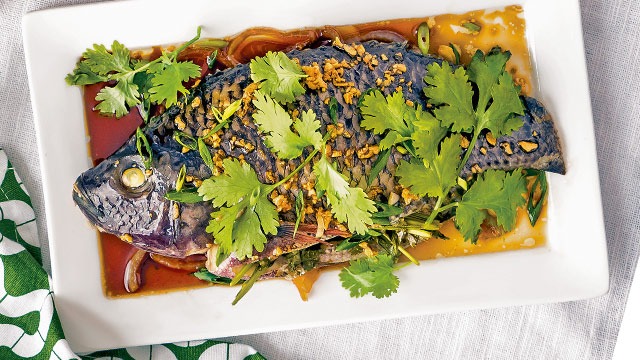 Chinese-Style Steamed Tilapia Recipe
Posted in:
Recipe
Need more seafood recipes? 
Ginger Fish Recipe
Posted in:
Recipe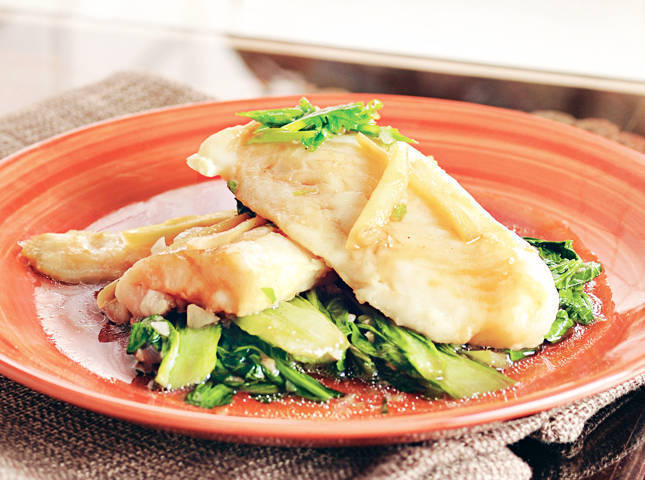 Steamed Fish Fillets on Bokchoy Recipe
Posted in:
Recipe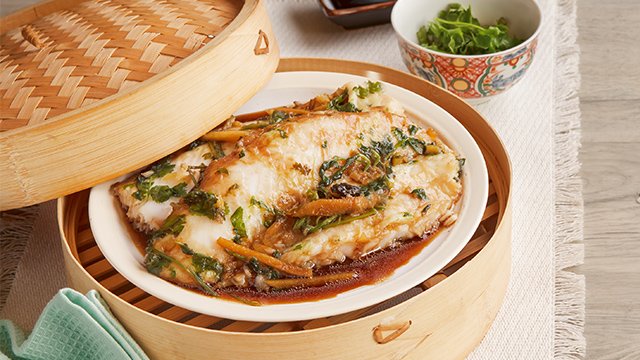 Steamed Fish with Ginger Cilantro Recipe
Posted in:
Recipe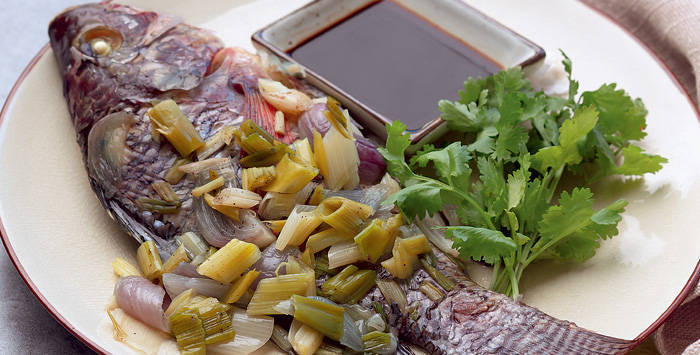 Steamed Tilapia with Three Onions Recipe
Posted in:
Recipe
ALSO READ: