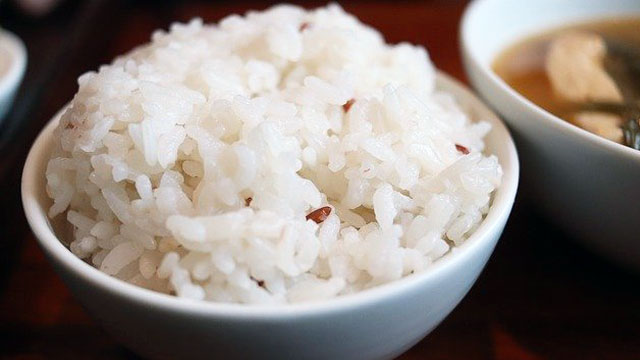 When it comes to Filipino kakanin, the suman is the one of most basic of all sticky rice recipes. There are many suman varieties that make each different, depending on where in the Philippines you are getting or buying your suman. You can find for example, suman sa ibus which are wrapped in buri or palm leaves and is found in Antipolo, Rizal and in Laguna, suman sa lihiya has the rice treated with lye water (lihia or lihiya) before cooking giving it a distinct taste, aroma, and look; and suman sa antala which is rice simply wrapped in wilted banana leaves.
Even the way that each is served can differ from suman to suman! The ibus variety is commonly served simply with sugar but the lihiya version is served with coconut caramel sauce aka coco jam or latik. Suman is also commonly served with freshly grated coconut or niyog alongside the sweet condiment of your choice. (Pebbly muscovado sugar is a trendy choice.)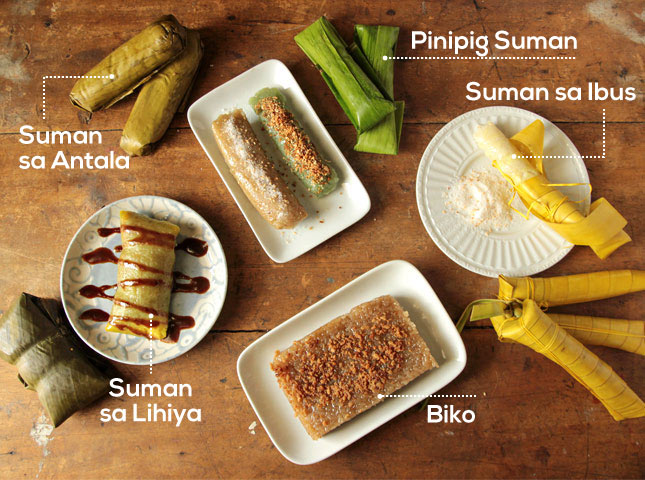 Each of these suman however all have one thing in common: each uses bigas malagkit or glutinous rice. To cook suman, you need to know how to cook rice, and it can be as simple as cooking the everyday rice that you serve with your ulam with one key difference: you need more water than usual.
The theory is that if you know how to make suman (aka how to cook the rice used to make suman) you can practically make any kind of sticky rice recipe! The easiest way is really in the rice cooker.
Here's how to cook malagkit rice in a rice cooker:
1 In a medium container with a lid, add glutinous or malagkit rice. Add enough water to cover the layer with at least 1 inch water. (Rice will expand.) Cover and let the rice soak overnight.
2 In a small rice cooker, add soaked malagkit rice. Add salt, sugar (if desired), and water. Turn on the rice cooker, cover, and let cook until cooked through.
3 Once cooked, stir in coconut cream or kakang gata, cover, and cook until the mixture has absorbed the cream and is loose and sticky. (Rice should look like wet steamed rice.)
4 Wrap as desired.
5 Add water to the rice cooker and using the steamer insert, steam the wrapped suman one last time for perfectly cooked suman that is ready to eat.
Here are tips for cooking malagkit rice in a rice cooker:
1 Use gata instead of water.
Alternatively, you can use kakang gata instead of water when cooking the rice. This results in a more creamy and coconut-forward-tasting version of the suman than the usual.
ADVERTISEMENT - CONTINUE READING BELOW
Recommended Videos
2 Use more water.
Forgot to soak the rice? That's okay! You can just use more water, about 1/2 up to 1 cup more, so that the rice kernels will emerge soft and tender after that first cook.
3 Sweeten with brown sugar or even coco jam.
You can already sweeten the rice for suman even before you cook it! You can add some sugar to the water of the malagkit rice before cooking so it can dissolve as it cooks in the sweetened water. This is commonly done when making biko or bibingkang malagkit.
4 Stir occasionally.
There are some rice cookers which are not as efficient as we would like. For those who do not want their suman to develop a tutong bottom, stir the rice occasionally during the time it simmers and cooks so you can avoid the tutong.
Are you ready to make homemade suman for the first time? Here is the recipe you need to do it: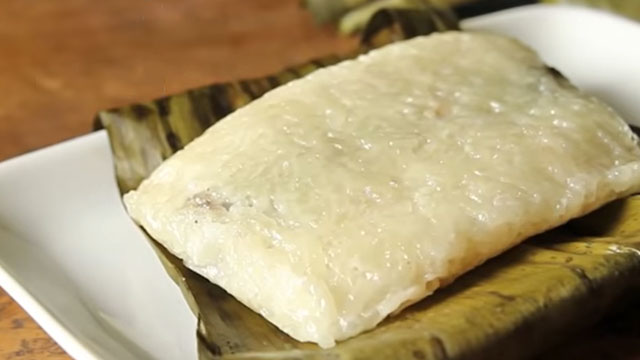 Homemade Suman Recipe
Posted in:
Recipe
If you need more ideas and help in making other kakanin recipes, check out these articles: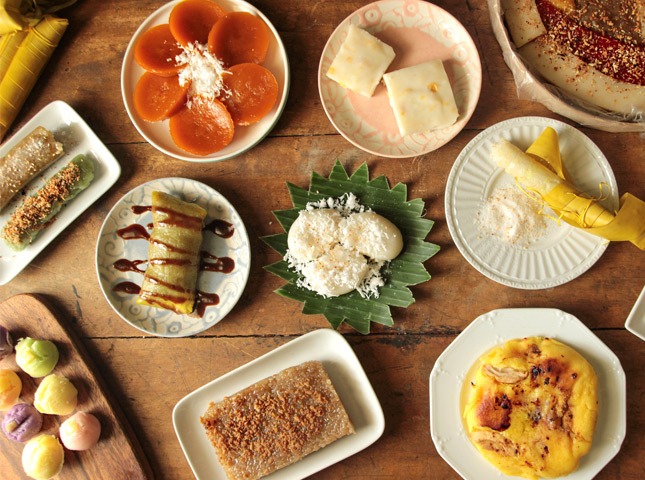 The Yummy.ph Guide To Kakanin
Posted in:
News + Trends
***