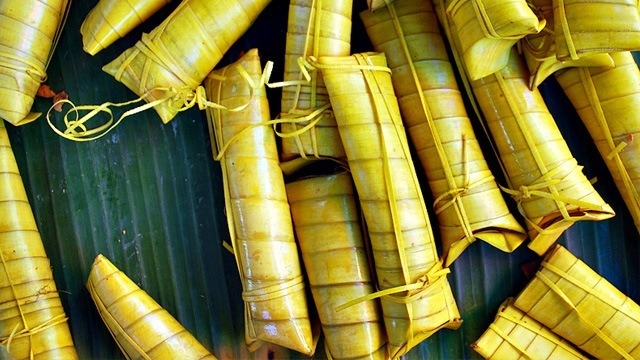 Was suman your first introduction to kakanin? It was for many of us! The suman or sticky steamed rice is really one of the most basic recipes of kakanin. The suman recipe is the start of many kakanin recipes since if you know how to cook the rice used to make suman aka glutinous rice or malagkit rice, you can practically make any kind of sticky rice recipe!
This belief has some truth to it, especially if you see how many ways you can cook and prepare suman to create different merienda offerings! If you love suman and anything kakanin related, here are eight suman recipes that you should try to satisfy your kakanin cravings:
1 Basic Homemade Suman Recipe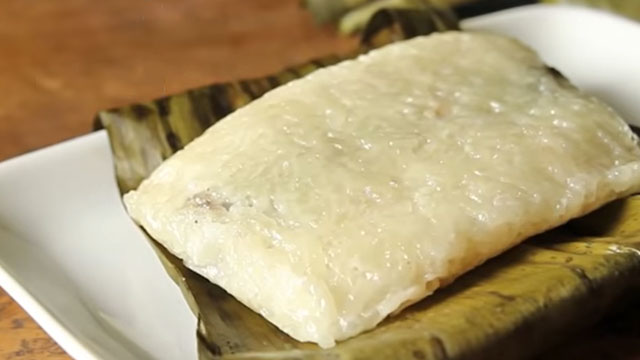 You can't go wrong by making homemade suman. These bundled-up cooked rice cakes can be served in a number of ways including the most basic: with sugar. You can jazz it up with grated coconut or niyog but you can level it up even more by serving it with coconut jam or coconut caramel, also known as latik.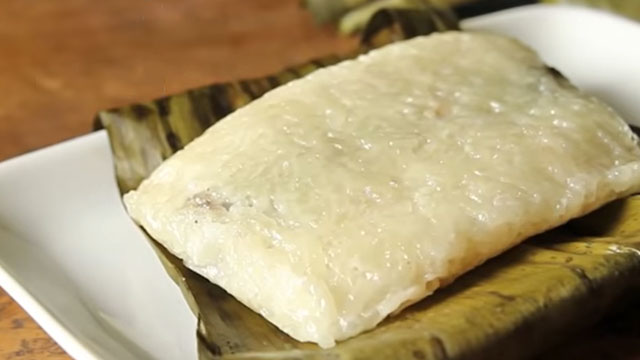 Homemade Suman Recipe
Posted in:
Recipe
2 Ube Suman Recipe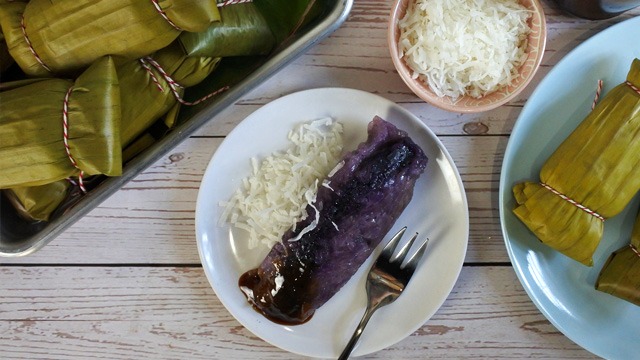 Did you know you could make ube-flavored suman? We didn't and we know we needed to learn how! Hence, this ube suman recipe makes that dreamy idea a reality.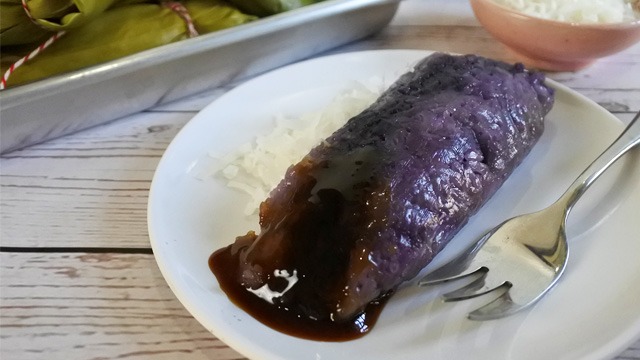 Ube Suman Recipe
Posted in:
Recipe
3 Ube-Stuffed Suman Recipe with Latik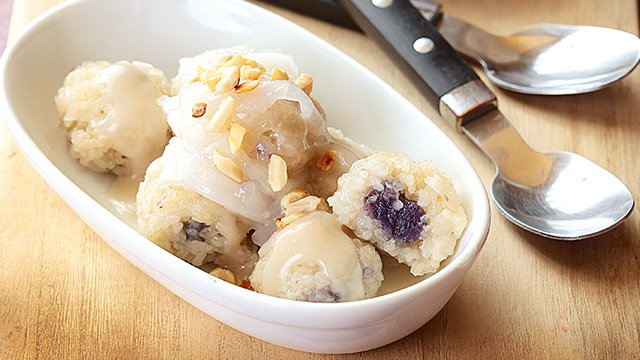 You love suman and you love ube. What else can you do? How about stuff ube into the suman? That's what you get and these ube-stuffed suman balls are easy to make as well as a grab and eat as desired.
ADVERTISEMENT - CONTINUE READING BELOW
Recommended Videos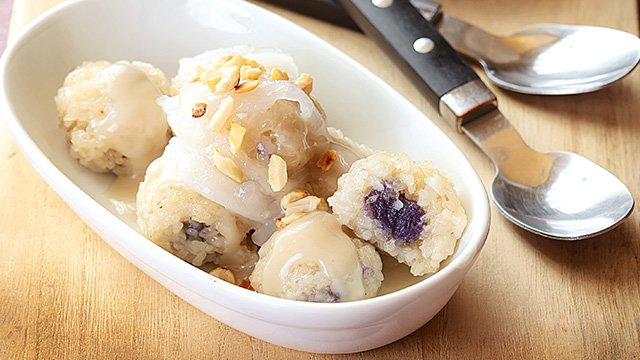 Ube-Stuffed Suman with Latik Recipe
Posted in:
Recipe
4 Suman Truffles Recipe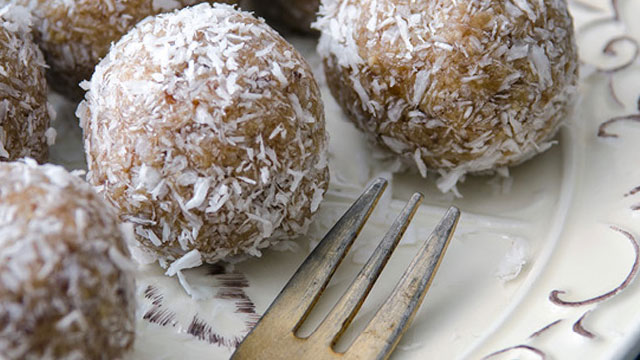 Truffles are balled-up chocolate ganache, sometimes rolled in flaked coconut, sometimes rolled in cocoa powder, that melt in your mouth. Suman truffles are therefore similar in shape and treatment to chocolate truffles but instead of chocolate, it's cooked rice.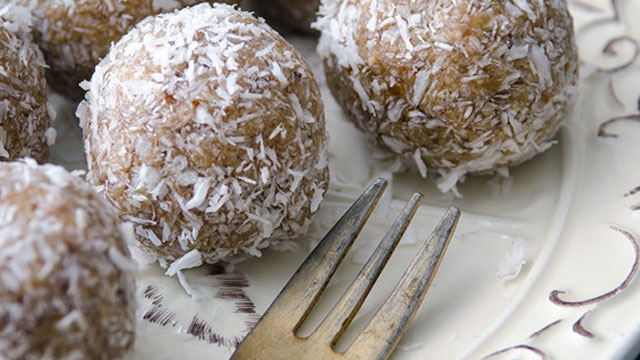 Suman Truffles Recipe
Posted in:
Recipe
5 Ube Leche Flan Suman Recipe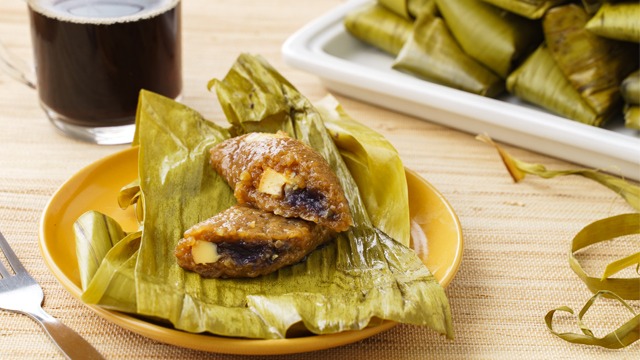 If you loved the idea of stuffing suman with ube halaya, then you need to check out this sizzling hot idea made reality. These suman are not only stuffed with ube halaya but these are also stuffed with slivers of leche flan, too. If you are salivating just thinking about this ube leche flan suman idea, then we suggest you make these stuffed rice cakes so you can finally take a bite of this and be in suman heaven!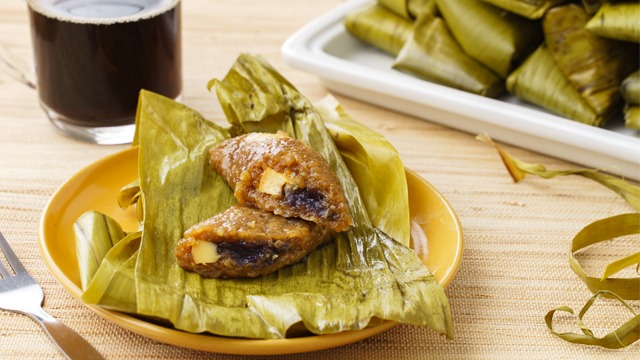 Ube Leche Flan Suman Recipe
Posted in:
Recipe
6 Puto Maya Recipe with Mangoes and Sikwate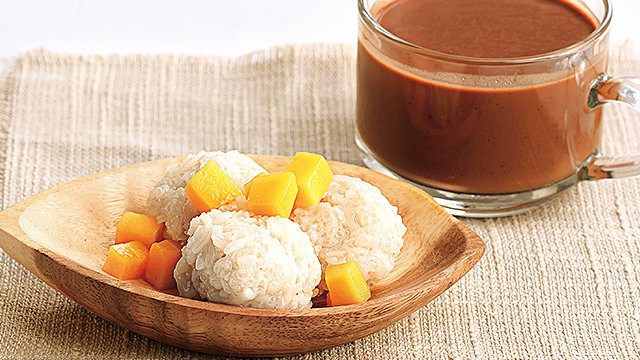 The difference in taste between puto maya and suman is simply the ginger in the recipe. Otherwise, the puto maya of the Cebuaños and the suman are quite similar. Pair the puto maya with mango and sikwate, the classic hot chocolate beverage.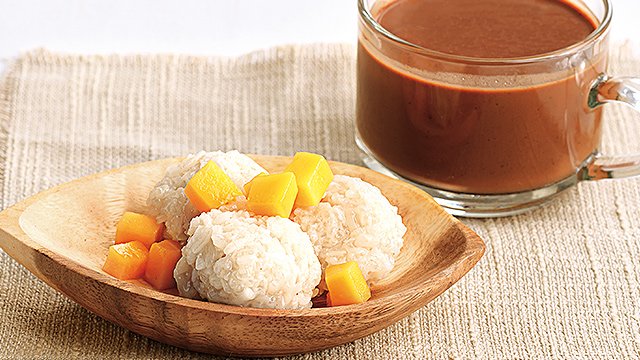 Puto Maya with Mangoes and Sikwate Recipe
Posted in:
Recipe
7 Mango Sushi Suman Recipe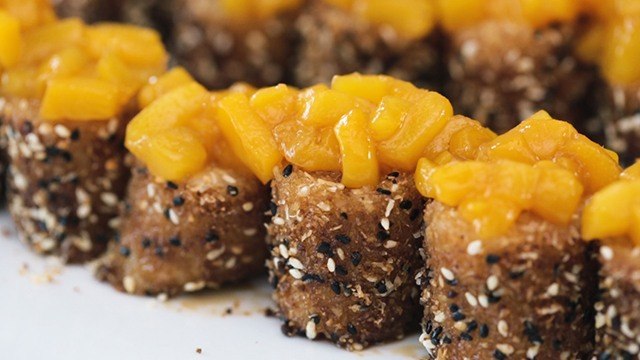 Sushi is made of rice so it's not far-fetched to think that you can make "sushi" into a merienda offering. In this recipe, the sushi is made from suman and then rolled in a mixture of muscovado sugar and black and white sesame seeds. Topped with mango, it's a fancy and delicious way of preparing and serving suman that will impress anyone!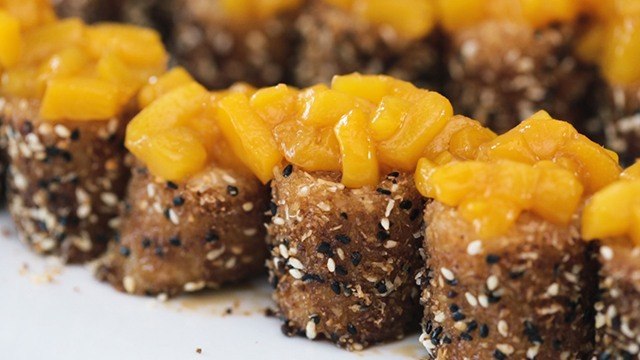 WATCH: How to Make Mango Suman Sushi
Posted in:
Cooking
8 Suman With Leche Flan Cake Recipe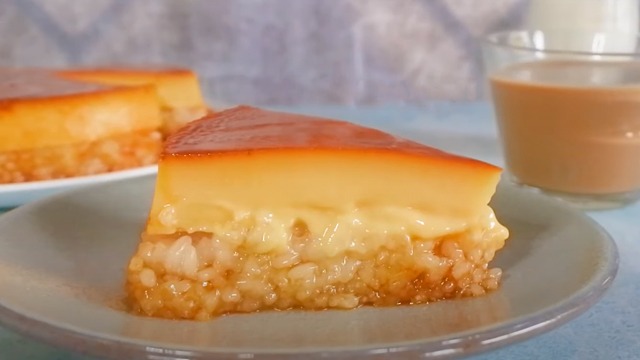 Creamy leche flan is already one of the most popular desserts. A leche flan cake is also quite decadent for anyone who loves leche flan and cake. For those who love kakanin, we can guarantee that this irresistible marriage of suman with leche flan cake can easily make it to your Top 10 Favorite Desserts of all time!
Want to learn what other suman delicacies you can find on the market? Here are some ideas of what you can buy:
***