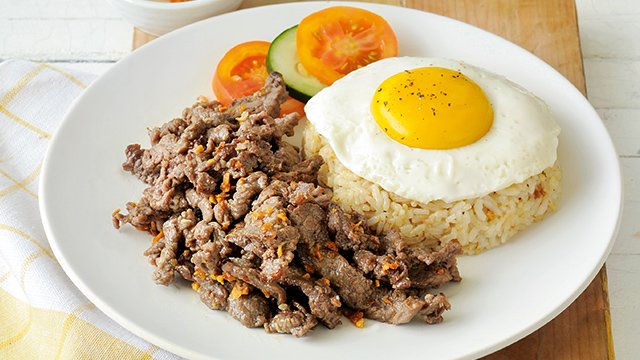 One of the best Pinoy breakfast meals is the tapsilog. Tapsilog, or the portmanteau of tapa, siningag, at itlog, is a common breakfast meal that can be served at any time of the day! It's the combination that makes it so versatile for any of the main meals and what also makes it so delicious to eat. It's delicious, it's hearty, and best of all, easy to put together. 
What makes cooking this meal difficult is the ulam that goes with it. Tapa, for all its simplicity, can easily be overcooked and made tough. The trick when cooking it is to note how long you cook it. After all, breakfast is usually hurried, so take that cue and cook your tapa quickly, just until the meat has browned plus a few seconds more. 
Now that you know you don't have to cook tapa too long on the stove, make your tapsilog breakfast plate better with these delicious versions of the classic marinated meat recipe: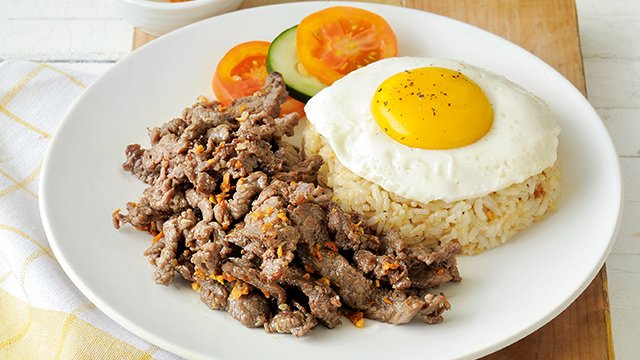 1 Classic Beef Tapa Recipe 
You really can't go wrong with a classic plate of tapsilog. The soy sauce, garlic, vinegar, sugar, and pepper marinade infuses the beef overnight for super flavorful meat.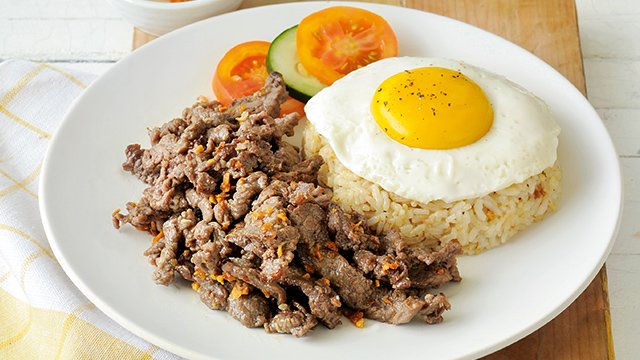 Classic Beef Tapa Recipe
Posted in:
Recipe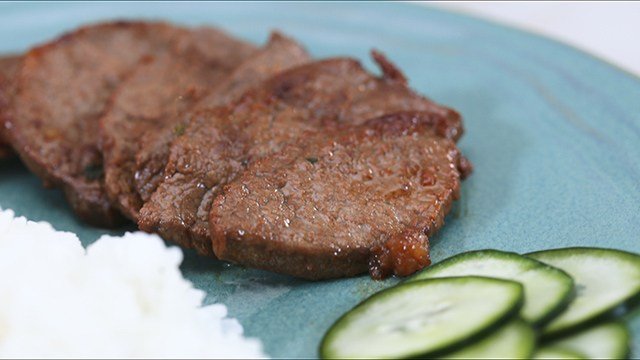 2 Thai Beef Tapa Recipe 
If you like Asian flavors in your meals, you'll love this version of the tapa. Patis, lime, coriander leaves (wansoy), and lemongrass make a flavor appearance in this Thai tapa recipe. Serve it with slices of cucumber instead of tomatoes to bring home the fact that this isn't your usual tapa recipe.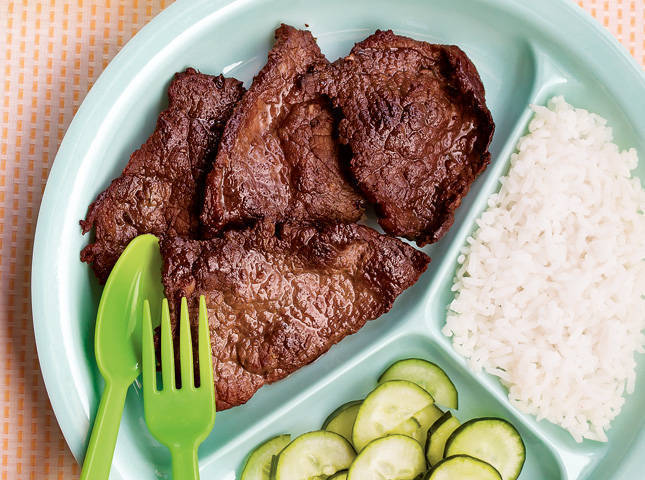 Thai Beef Tapa Recipe
Posted in:
Recipe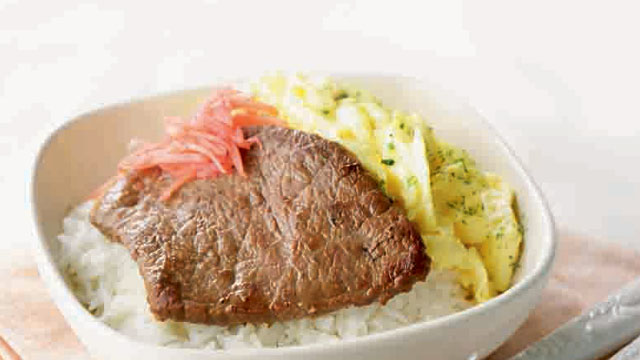 3 Japanese Beef Tapa Recipe 
Makeover your favorite tapa recipe with this sake-marinated version of the tapa. Make use of your favorite Japanese ingredients such as the soy sauce, mirin or sweet rice wine, sake, and togarashi (chili powder) to make this spicy tapa version.    
ADVERTISEMENT - CONTINUE READING BELOW
Recommended Videos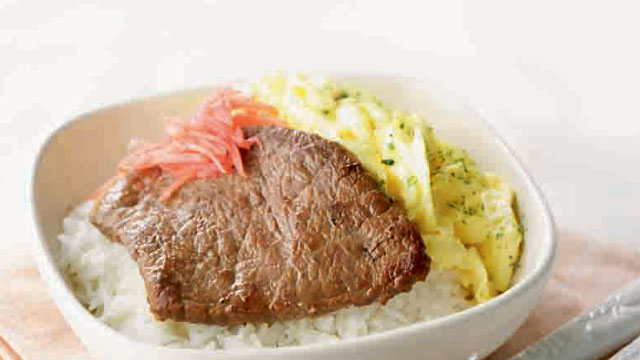 Japanese Beef Tapa Recipe
Posted in:
Recipe
4 Chicken Tapa Recipe 
Not all tapa needs to be made with beef! The flavors that you love are used to make the marinade but instead of beef, this version uses chicken. Use your favorite chicken part but we highly suggest the chicken thigh fillets for a cut that stays tender even if you accidentally overcook it.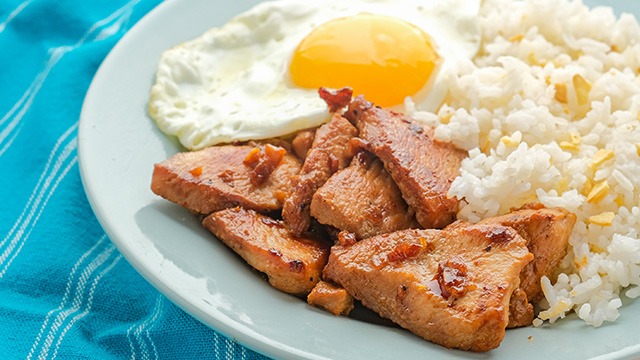 Chicken Tapa Recipe
Posted in:
Recipe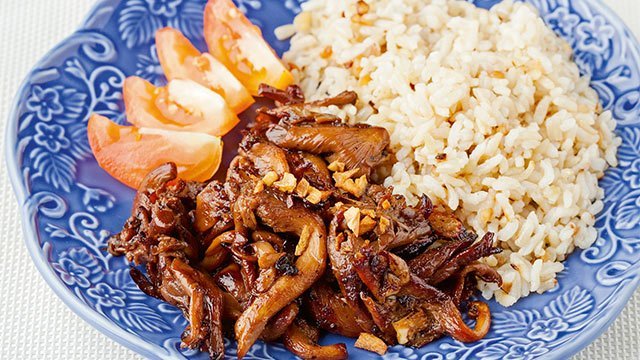 5 Mushroom Tapa Recipe 
No need to forego your tapsilog breakfast on days you want to eat meatless! Mushrooms make fantastic meat substitutes, and it's no different for the tapa recipe. Oyster mushrooms are just as good as other mushrooms and much more affordable, too! You can even grow your own mushrooms using mushroom DIY kits. 
With a small batch, you can make this delicious meat-free version of your breakfast ulam which still has all the flavors of your usual tapa but without the guilt.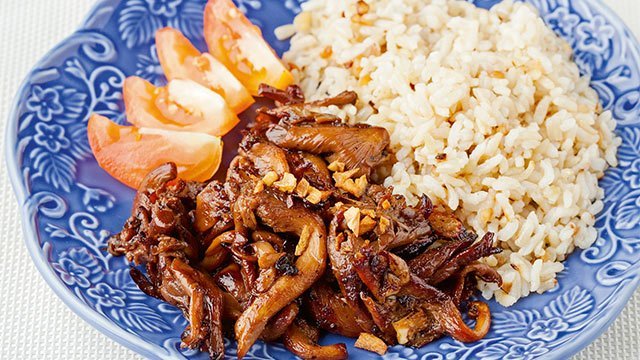 Mushroom Tapa Recipe
Posted in:
Recipe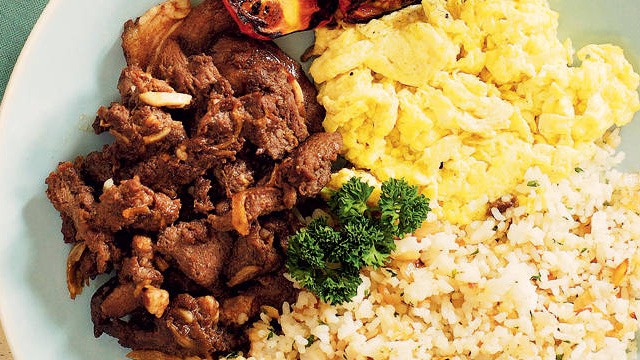 6 Lamb Tapa Recipe 
Go fancy with your tapa meat choice with this version. If you happen to live down under, you may find this to be a staple in the Filipino community! Lamb, just like goat, can be an acquired taste so if you have any hesitations, let the marinade do its work and make your tapa super flavorful before you cook it.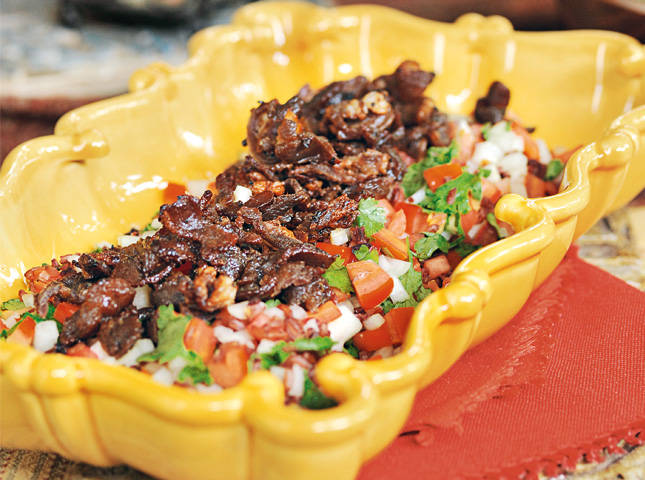 Lamb Tapa with Salsa Pina
Posted in:
Recipe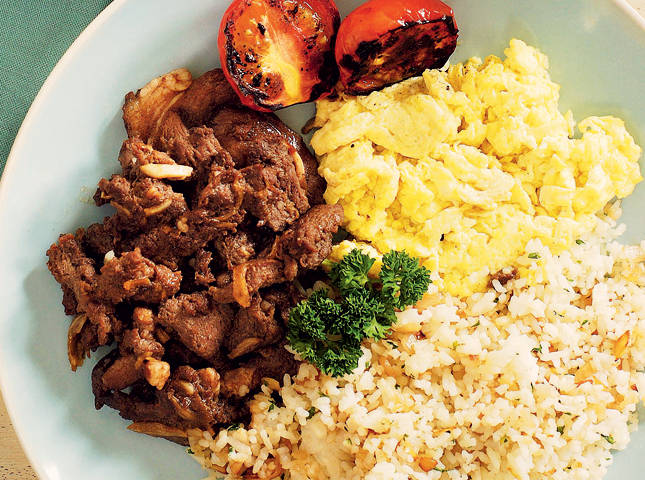 Lamb Tapa with Mint and Parsley Fried Rice
Posted in:
Recipe
What can make your mornings even more appetizing than pairing these dishes with the customary garlic fried rice and fried egg? If you haven't perfected the art of making a fantastic garlic fried rice, you should heed our tips on how to do that. The fried egg you serve with your tapa breakfast meal can be scrambled, sunny side up, or not fried at all but poached! The combination of this classic trio is really how you like it so if you're in the mood to take your craving and have a little fun with it, give a few of these recipes, as well as the unique ones, a try. 
ALSO TRY: