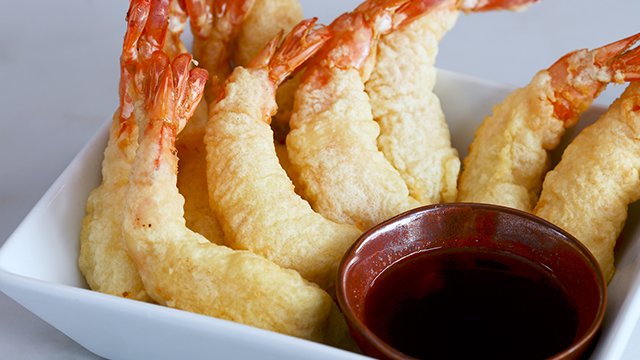 Good tempura is measured by its light and crispy texture. It's that perfect contrast between a juicy, tender shrimp or soft, flavorful veggies that make it more than just a breaded dish. If you've ever tried making tempura and don't know where you went wrong, perhaps you're just forgetting the most crucial thing: It's all about the temperature of your batter!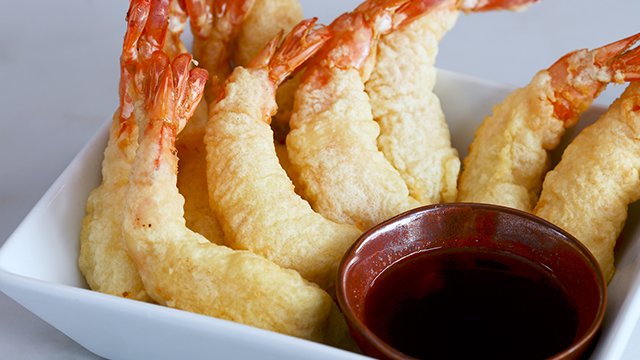 WATCH: How to Make Shrimp Tempura
Posted in:
Cooking
1 Keep your tempura batter cold.
The most important secret to achieving that wonderful crunchiness is keeping your tempura batter cold. Why? A cold batter doesn't absorb much oil, and instead, the batter is shocked to a crisp. If your deep fried good is cooked with oil that's not hot enough, or batter that's warm, all that oil will soak into the breading and turn it soft.
But in the process of deep frying these fritters, the batter eventually returns to room temperature. So how do we keep it cold? There are two important tips: First, use ice water to make your batter. Second, place an ice bath underneath your metal bowl of batter. You can keep it consistently cold from the start to finish with this method.
This is the most important tip. Here are a few more tips to assure tempura-making perfection:
2 Don't overmix the batter.
Avoid the whisk and stick to a fork or better yet, chopsticks. If you find your batter is still lumpy, that's fine. Leave those lumps in the batter.
3 Make it fresh.
Don't make your batter ahead of time. You don't need to give the batter time to develop flavors or the flour to absorb the liquids. This will only create bonds that will rid your tempura of that lightness.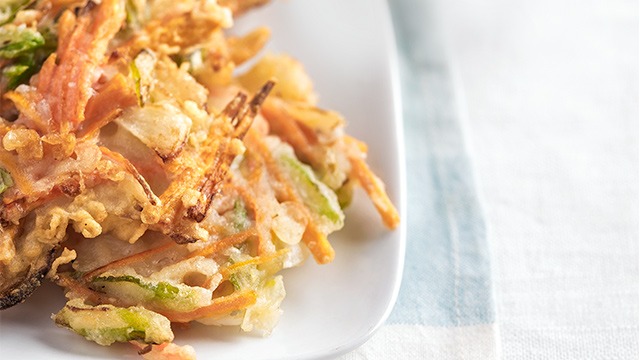 4 The oil should be hot.
You're going for an oil temperature than ranges from 340 to 360 degrees Fahrenheit. If you don't have a thermometer to check your oil temperature, simply drop in some batter. It should briefly sink to the middle, linger there, then plop to the surface of the oil a perfect light brown. Too fast or too slow, and your oil is too hot or too cold.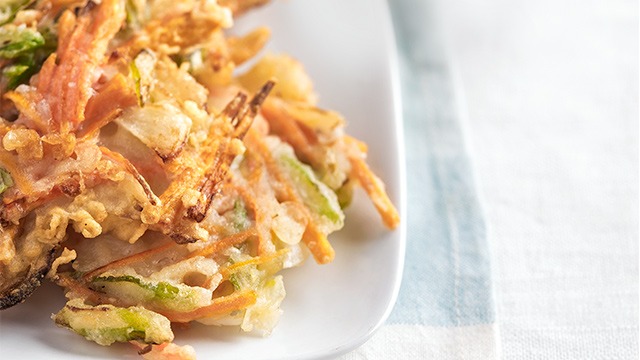 Vegetable Tempura Recipe
Posted in:
Recipe
Are you ready for some delicious tempura? There's no going back to mediocre, soft tempura now.
Article was published in the August 2012 issue of Yummy magazine. Edits were made by Yummy.ph editors.
ALSO READ:
ADVERTISEMENT - CONTINUE READING BELOW
Recommended Videos