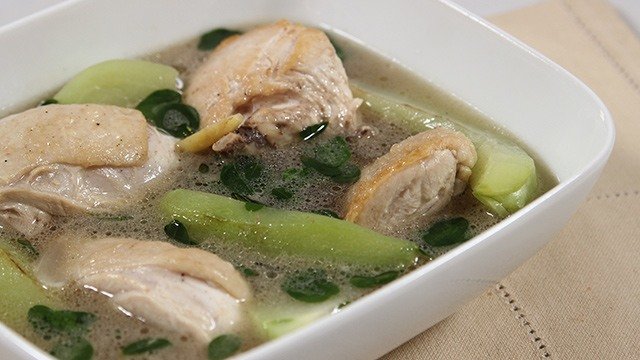 Tinola is a traditional Filipino chicken soup flavored with ginger and patis (fish sauce). Usually, malunggay and sayote or green papaya are added for a healthy bowl of comfort.
Makes 4 servings
2 tablespoons canola oil
1/2 kilogram chicken, cut into serving pieces
1 small red onion, peeled and chopped
1-inch piece ginger, peeled, cut into sticks
2 cups water
1 sayote or 1/2 green papaya, peeled, seed removed, cut into wedges
1 1/2 tablespoon patis, or to taste
1 cup malunggay leaves
Salt and ground black pepper, to taste
1 In a medium pot over medium heat, heat oil. Season chicken with salt and ground pepper. Add chicken to pot. Lightly brown. Remove from pot, and set aside.
2 Add onion and sauté. Add ginger and cook until fragrant. Add sayote (or papaya if using). Return chicken to pot. Pour in water. Bring to a boil then simmer, skimming off scum as it rises to the surface. Cover; simmer 20 minutes or until just tender.
3 Season liquid with patis, or to taste. Stir in malunggay leaves. Serve with steamed rice while hot.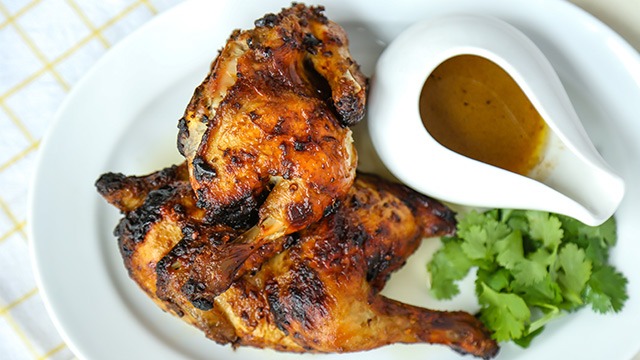 Try These Easy Chicken Recipes
Posted in:
Cooking