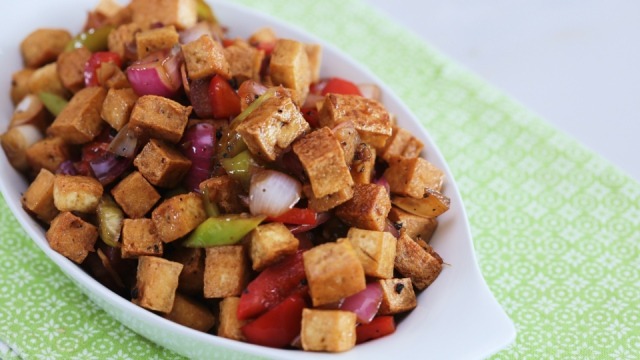 This is how you can make your favorite sisig a little healthier: use tofu! 
Yes, it's delicious like you would expect sisig to be. Instead of meat, there is more flavor from the sauce, especially in the tiny squares of tofu itself. The tangy, salty, and spicy sauce that's simmered with the tofu is absorbed by the crisp tokwa chunks.  
What you can expect from this meat-free version is an explosion of flavor in every tofu bite.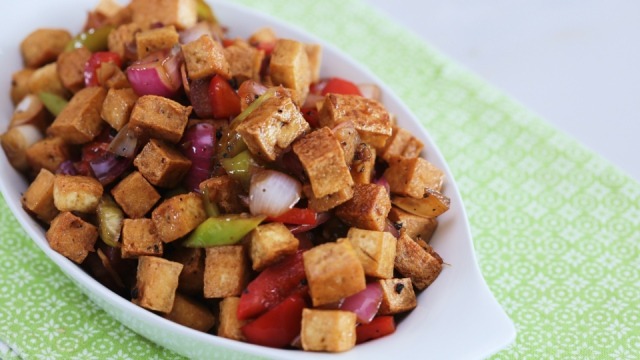 Tofu Sisig Recipe
Takes 20 minutes
Makes 6 servings 
1 600-gram pack tofu, drained and cut into cubes 
1 medium red onion, diced 
2 green chilies, sliced diagonally 
1 red bell pepper, deseeded and diced 
1-inch ginger, minced 
1/4 cup soy sauce 
1/2 cup cane vinegar 
1 tablespoon sugar 
Coarsely ground black pepper, to taste 
Cooking oil, for frying 
1 Fry until crispy and golden brown on all sides. Set aside. 
2 In the same pan, add onion, chilies, red bell pepper, ginger, soy sauce, vinegar, and sugar. Bring to a simmer. Season with pepper. Simmer again. 
3 Add the fried tofu back into the pan. Stir to coat and cook until heated through. Serve while hot. 
Just in case you can't get enough tofu sisig recipes, here are two more tofu sisig recipes that will make you rethink that the tofu and the sisig cannot possibly get any better: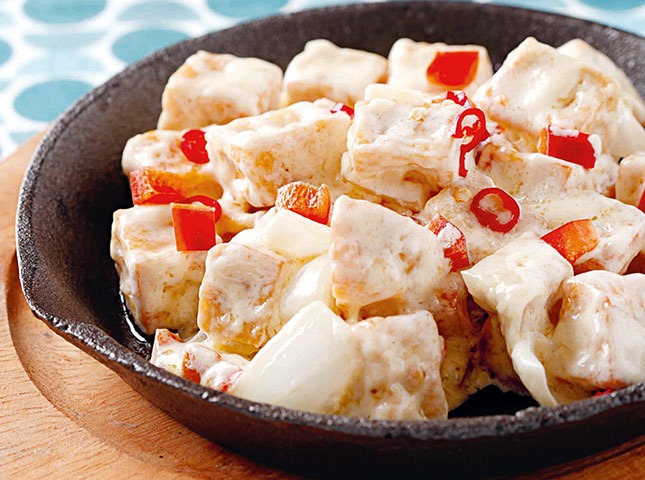 Tofu Sisig Recipe
Posted in:
Recipe
Love tofu? Here are more tofu recipes to satisfy your meatless meal: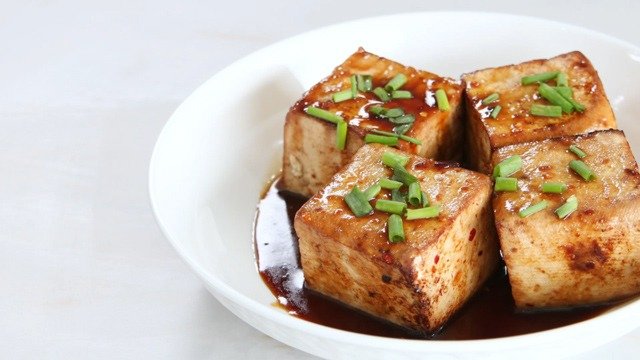 WATCH: How to Make Marinated Tokwa (Tofu)
Posted in:
Cooking
ADVERTISEMENT - CONTINUE READING BELOW
Recommended Videos