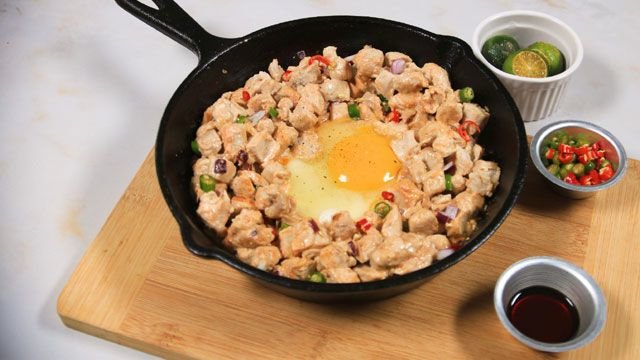 Use fresh tuna for a lighter take on the popular Pinoy sizzling dish. Add mayonnaise for a creamy version and don't forget the calamansi!
Takes 15 minutes
Makes 3 servings
2 tablespoons oil
1 small red onion, peeled and chopped
3 cloves garlic, peeled and chopped
350 grams tuna (tambakol), cubed small
1 teaspoon hot sauce
2 teaspoon liquid seasoning, or to taste
1/4 cup mayonnaise
1 red siling labuyo, chopped
2 green siling labuyo, chopped
1 large egg
calamansi, to serve
1 Heat a medium cast iron pan over medium heat. Add oil. Once hot, add and sauté onion. Add garlic. Cook until fragrant.
2 Add tuna. Let tuna sear before stirring. Stir in hot sauce, liquid seasoning, mayonnaise, and finally, sili.
3 Create a well in the middle. Break egg into the well. Serve in the hot pan immediately with calamansi and more liquid seasoning and sili as desired.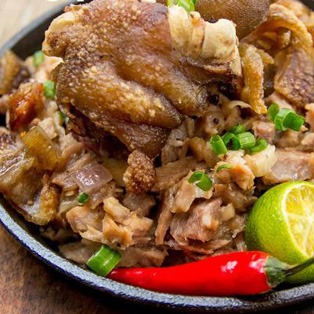 5 Delicious Ways to Cook Sisig
Posted in:
Cooking