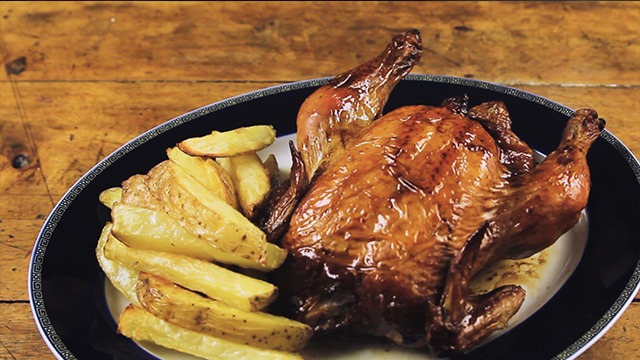 Make a roast chicken with ease with this easy turbo broiler chicken recipe! Pair it with a side of potatoes or buttered veggies.
1/4 teaspoon black peppercorns
1 Make the marinade: Mix soy sauce, garlic, calamansi, salt and pepper.
2 In a big bowl marinate the chicken, making sure the the marinade reaches the insides of the chicken. With a fork, poke holes in the chicken. Then return to chicken to the bowl, pour all the liquid marinade and cover. Marinate for one hour or overnight.
3 Set the turbo broiler to chicken mode or 250 degrees. Cook for 40 minutes until cooked and skin is golden brown. Serve immediately.