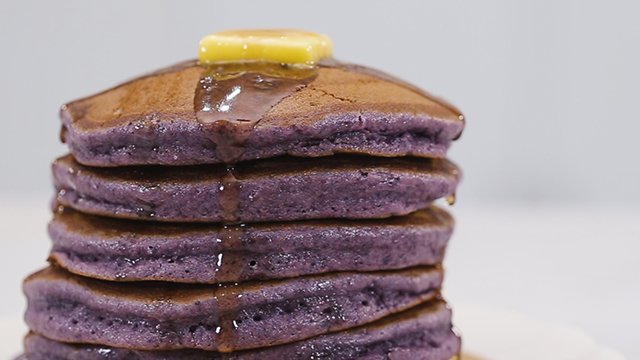 The Christmas season is here, so what better way to start your holiday mornings than with pancakes chockfull of ube? It's as simple as making pancakes (use your favorite or make from scratch!) with the added flavor profile of ube halaya stirred in.
Genius? We think so. Delicious? We definitely think so.
Ube Pancakes
Takes 15 minutes
Makes 8 6-inch pancakes
1 cup ube halaya
1 large egg
1/4 cup water
1/3 cup coconut milk
2 tablespoons oil
1 pack (200 grams) pancake mix
Butter, as needed, to serve
Pancake syrup, to serve
1 Whisk ube, egg, water, coconut milk, and oil in a large bowl until no large lumps remain and mixture is well combined. Dump in pancake mix, and gently whisk in until mixed. Mixture will be thick. Set aside.
2 Preheat a nonstick frying pan over medium heat. Melt 2 tablespoons butter into the pan.
3 Drop by the 1/3 cupful the ube batter onto the middle of the pan and cook until the tops begin to bubble up and the underside has browned. Flip and cook until the pancake bounces back when pressed gently. Remove from pan, and transfer to a plate. Repeat with remaining pancake batter. Serve with butter and pancake syrup as desired.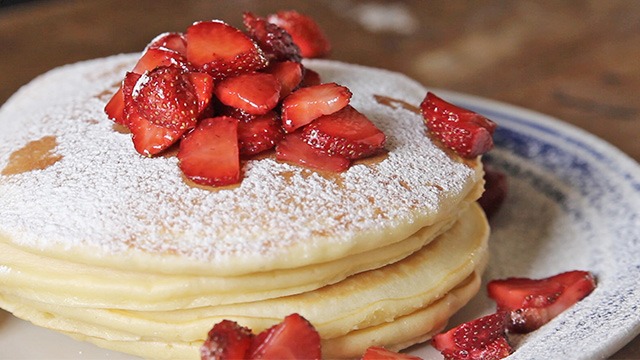 WATCH: How to Make Pancakes from Scratch
Posted in:
Cooking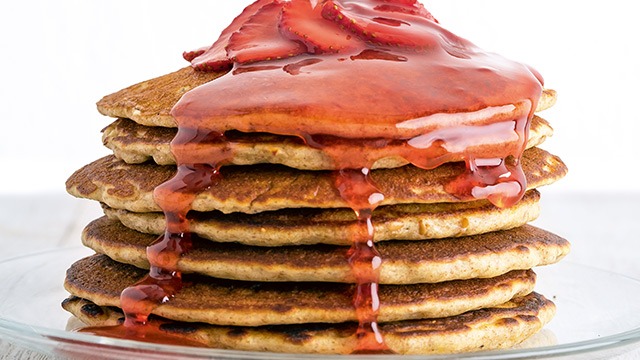 Be a Pancake Pro in 8 Easy Steps
Posted in:
Cooking