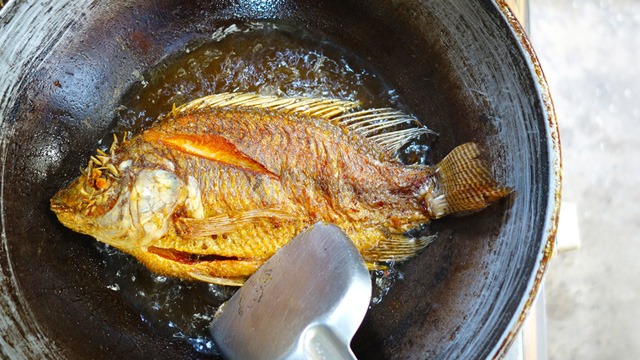 Products recommended on our website are independently selected by editors. If you buy something through our links, Summit may earn an affiliate commission at no extra cost to you
It's always a delight when you cook perfectly fried fish. The fish is tender and flaky, not overcooked, and the skin is crispy and not soggy. This is what you might be served in restaurants, and guess what: you can do it, too, at home!
You might have tried to do it, fry fish right, at home and ended up with fish that sticks to the pan or falls apart when you try to flip it. To do it right, you need to do a few steps to ensure you cook perfectly fried fish, especially if your fish sticks to the pan.
Here are the sure-fire steps to prevent fish skin from sticking to your pan:
1 Dry out the fish skin.
The enemy of crispiness is really moisture. This is why you're always instructed to pat dry the food you're supposed to fry so you can achieve maximum crispiness. You can do this by pressing the fish with a paper towel or a kitchen towel until the skin is tacky aka dry enough. Season the fish then set it aside briefly to heat your pan.
2 Use a nonstick pan.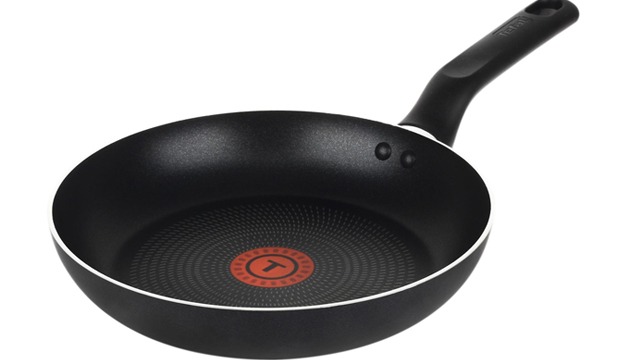 You will experience sheer joy when you have a pan that literally doesn't let anything stick to it and that is assured when you use a nonstick pan. The best kind of nonstick pan might not even need oil to fry food such as bacon, pork chops, and even boneless chicken fillets with the skin down since any rendered fat will become your "oil".
When it comes to a nonstick frying pan, you can't go wrong with a frying pan that still delivers on its promise even after months of everyday use and one of those pans that the editors love here in Yummy is the Tefal range. One of the best deals you can score right now is the Tefal Unlimited Fry Pan 28cm, for P3,079.30 from P4,399 on Lazada and P4,399 on Shopee. While pricey, you know you're getting every peso you're paying when you finally realize, a month or even a year later or so,
However, to truly make that fish skin crispy, the best pan is really the stainless steel pan. This is because while a good nonstick pan will not make your fish skin stick at all, it also can't sear and crisp up the fish skin to crunchy delights as a stainless steel pan can.
Once you're more confident in your fish frying skills, you can upgrade to the stainless steel pan to level up your fish cooking skills.
3 Heat the pan to the right temperature.
The pan has to be hot, but this doesn't mean ripping hot either. There is a fine line between too hot and just hot enough. A too-hot pan might result in crispy skin on the outside, but it also means you might find the inside of the fish is not cooked through.
How do you know that your pan is hot enough but not too hot? Heat up your pan then when you think you're ready, add a tablespoon of water. Then check what the water does:
ADVERTISEMENT - CONTINUE READING BELOW
Recommended Videos
1 The water does nothing.
If the water doesn't dance at all, it's not hot enough. Give it a few 10 to 15 more seconds before you try the water trick again.
2 The water dances around the surface of the pan.
The water should slightly bounce and dance around the surface of your pan before it completely evaporates. That's the perfect temperature that is your signal that you are ready to cook.
3 The water jumps and evaporates almost immediately.
If the water you just added splatters and jumps around the pans instead of gently bouncing around the surface, your pan is too hot. If it evaporates seconds after you add it, it's too hot. Turn off your heat and let the pan cool slightly before bringing it back to the stove and heating it up again. Test it again with water until your water dances.
4 Add enough oil.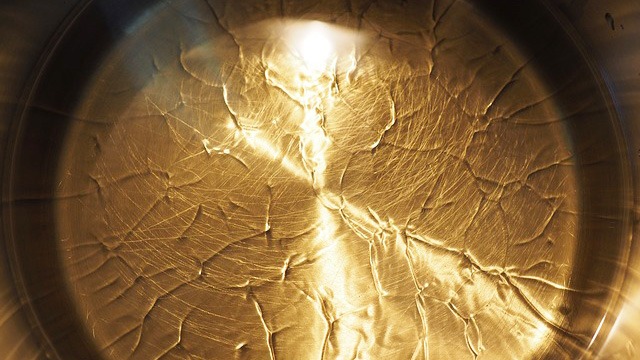 It might sound obvious but if you're frying your fish in a little bit of oil and it's still sticking, you can add more oil. However, it might be too late if you add it when the fish is already in the pan since it might already be stuck. The oil can do its job better when it gets between the fish and the pan first, so for the best no-sticking results, add enough oil to cover the bottom of the pan before you add the fish.
5 Let the fish skin sear and create a crust.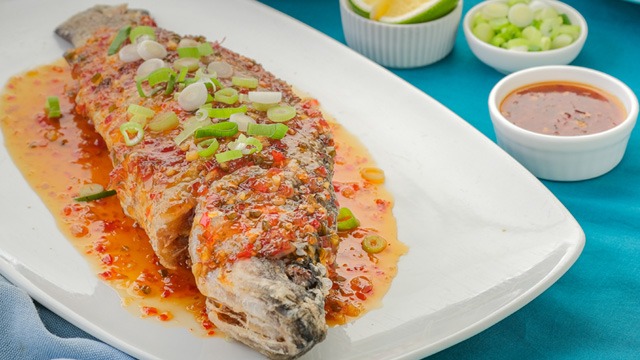 Add your fish skin side down into the properly preheated pan. Now is where your patience will be tested because you really need to give the fish a little bit of time to sear and develop a crust. This crust is what you want to create and it's what makes your fish skin crispy. This means no checking or touching the fish for the first minute at least!
If you added enough oil to the nonstick pan, your fish should slide around as soon as the crust is created. If you're using a stainless steel pan, you can nudge the fish and see if it releases easily from the pan. If you cooked the fish right, it should release easily from the pan. If not, give it another minute or two before trying again.
Once the fish skin side has released itself from the pan, gently but confidently flip the fish and cook the other side and follow the same release technique as the fish skin side.
Need more fish cooking tips that we didn't cover here? Here are more articles to read: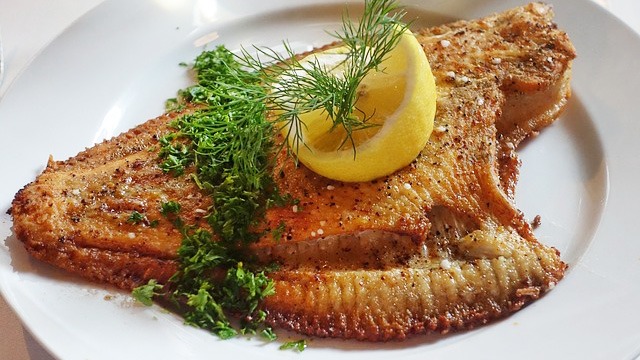 How To Fry Fish That Doesn't Fall Apart
Posted in:
Cooking
Links are updated regularly and as much as possible, but note that products can run out of stock, discounts can expire, and listed prices can change without prior notice.
***