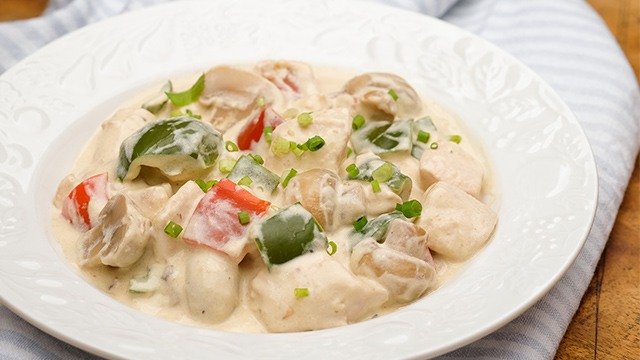 Chicken breast is the quick-cooking lean meat that is a favorite among dieters, thanks to its high protein and low-fat quality. Sadly, because of its low-fat content, breast chicken is also ridiculously easy to overcook. It's the fat that maintains moistness in meats and without it, there is little that can help the meat stay tender and juicy if there is no fat to help it stay that way.
Not to worry though, because chicken breasts are versatile enough that you can easily repurpose it into other delicious dishes. There are so many ways to reintroduce moisture back into your dried out chicken so you don't have to live with tough chicken.
Here are six ways to save that chicken breast:
1 Serve or simmer it in a sauce.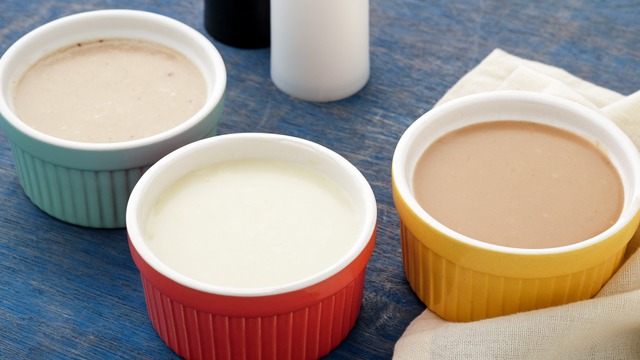 You can add gravy, mornay sauce, tomato sauce, or whatever flavors you might be craving. You can opt to serve it on the side or maybe simmer your chicken in the sauce. Another way to make sure your sauce penetrates into each bite of chicken is to chop it up in smaller pieces and simmer it until each piece is moist and tender again.
2 Use it in a classic chicken sandwich.
Cutting up your chicken breast and adding mayonnaise and other seasonings to the mixture is one of the best things you can do. It's also the perfect baon!
3 Make saucy shredded chicken.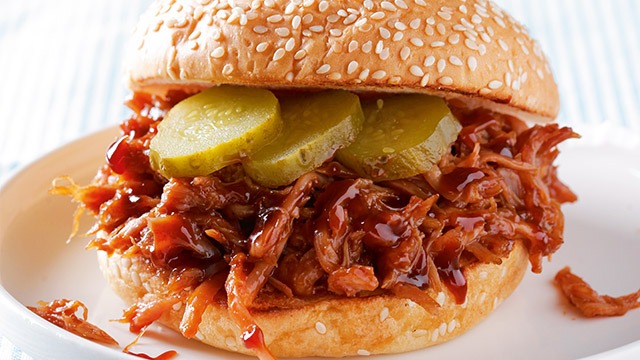 Pull your chicken into shreds with a fork or your hands and toss it in some barbecue sauce. It's a quick fix that's incredibly flavorful! You can make it into a sandwich, eat it with rice, or serve it with a side of mashed potatoes.
ADVERTISEMENT - CONTINUE READING BELOW
Recommended Videos
4 Use your chicken as a salad topping.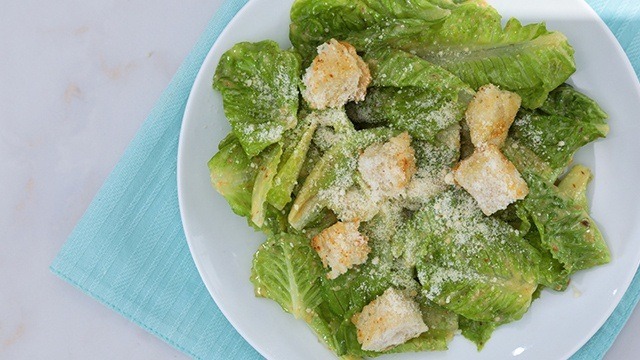 If your chicken is less than stellar, then chop it up, season it with a little dressing, and take the focus away from it. Instead, make it the protein-packed topping for your fresh greens. It'll go great with your Caesar salad!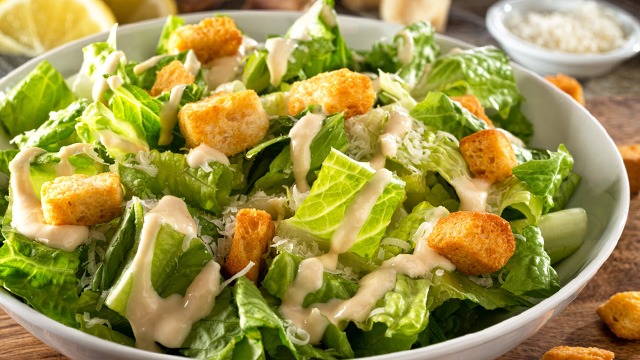 Basic Caesar Salad Dressing Recipe
Posted in:
Recipe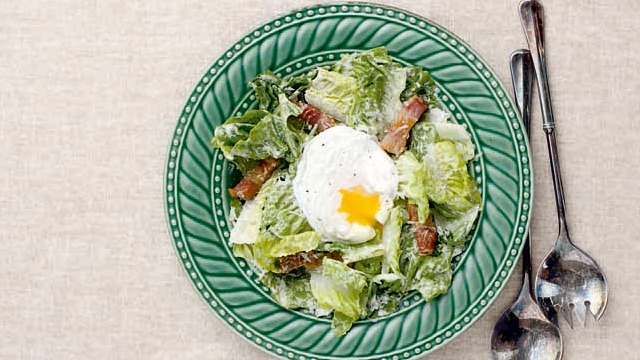 Caesar Salad with Poached Eggs Recipe
Posted in:
Recipe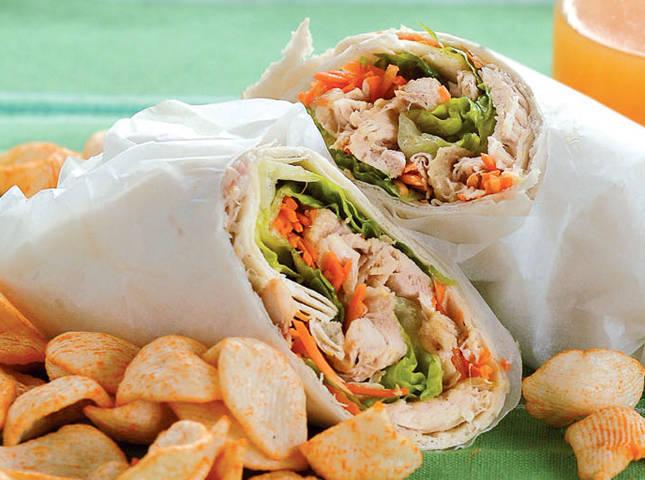 Chicken Caesar Salad Wraps
Posted in:
Recipe
5 Use chopped up chicken for soup.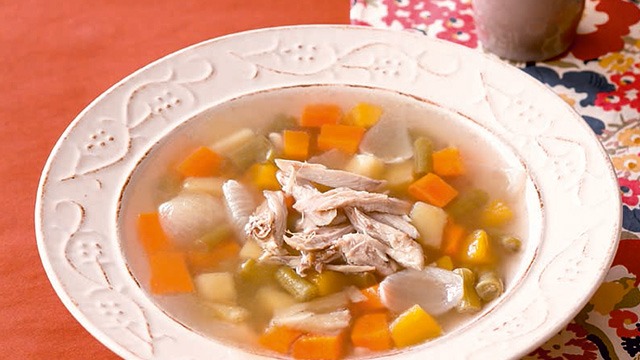 As with all these hacks, it's always a good idea to chop up your chicken into small pieces. You can then use it for your favorite chicken soup by simply incorporating it towards the end. With so much soup, it's near impossible for anyone to notice dry chicken.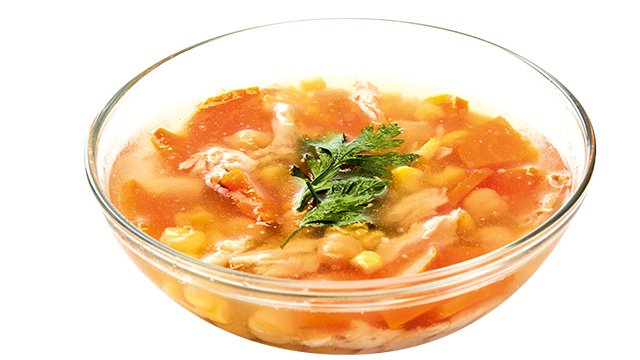 Clear Chicken Soup Recipe
Posted in:
Recipe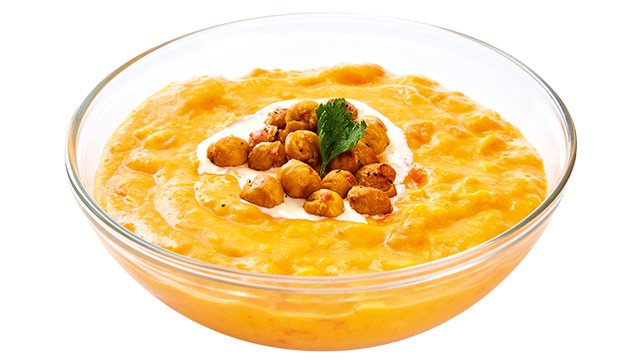 Creamy Chicken Soup Recipe
Posted in:
Recipe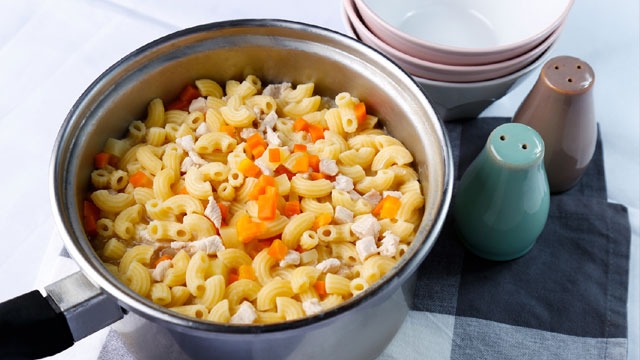 Chicken Sopas (Chicken Soup) Recipe
Posted in:
Recipe
6 Toss chicken slivers with in a stir fry.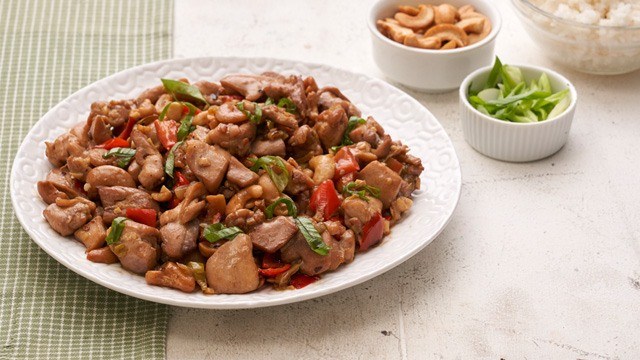 Stir-fries have a very light sauce made of vegetable and meat juices and liquid seasonings. This light, flavorful, and glaze-like sauce wraps around your dried chicken so you won't notice it as you eat the saucy dish.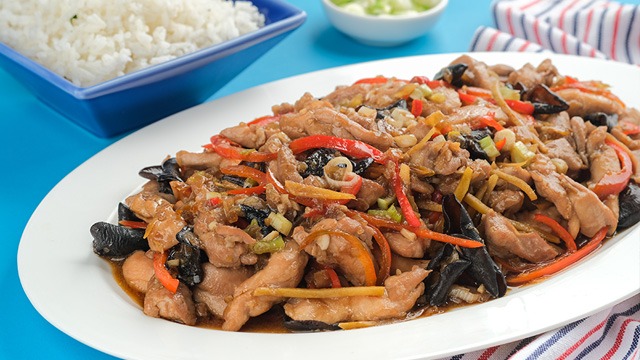 Thai Ginger Chicken Stir Fry Recipe
Posted in:
Recipe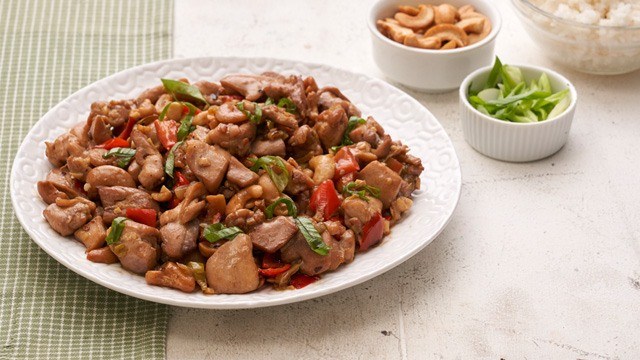 Chicken and Cashew Stir Fry Recipe
Posted in:
Recipe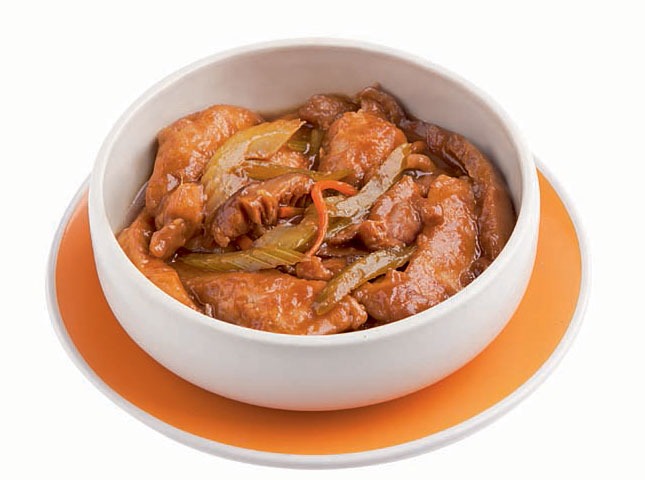 Orange Chicken Stir-fry Recipe
Posted in:
Recipe
7 Incorporate chicken into a creamy pasta.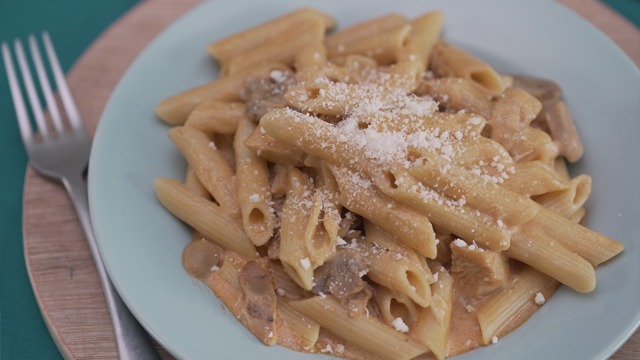 A good, creamy pasta sauce will be all the moisture you'll need for dried chicken. Just remember to simmer it so the creamy sauce will penetrate the meat and help re-hydrate that dried up chicken!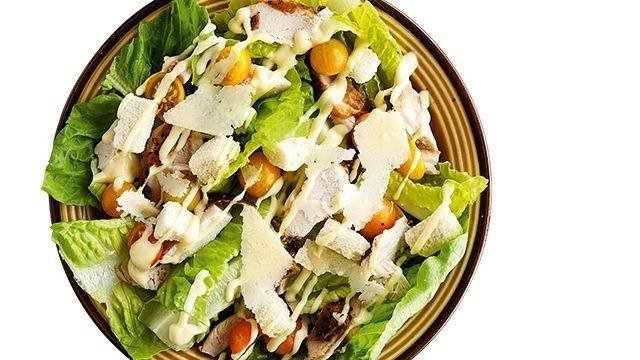 Chicken Parmesan Salad Recipe
Posted in:
Recipe
There's nothing to fear about chicken breasts! Overcooking it can lead to delicious experiments to repurpose it. However, you don't have to keep making experiments. There's still something beautiful about a perfectly cooked chicken breast! Check out our article on the secrets of chicken breast: