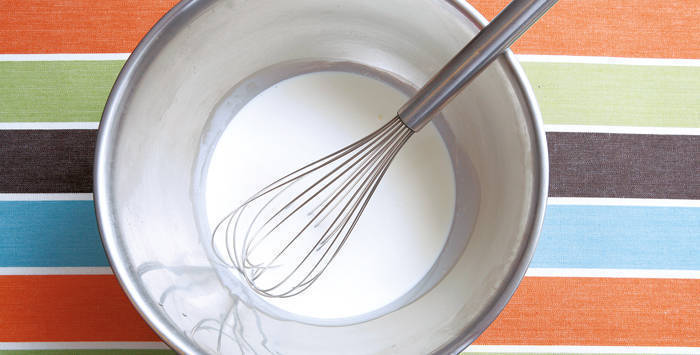 Did you know that the hand whisk is just as useful in cooking as it is in baking? It is! The whisk isn't just for baking and it can be used for any number of uses while you're cooking rather than baking. 
While baking is the main reason you may have a whisk, it doesn't need to be a kitchen tool that only has a use as a baking tool. In cooking, you can and will find ways to use the whisk in much the same way you would when you're baking: to incorporate air into food, to mix ingredients together well, and to make a smoother mixture before you add your mix-ins to the batter.       
Here are all the ways you can use your whisk for more tasks than doesn't involve baking: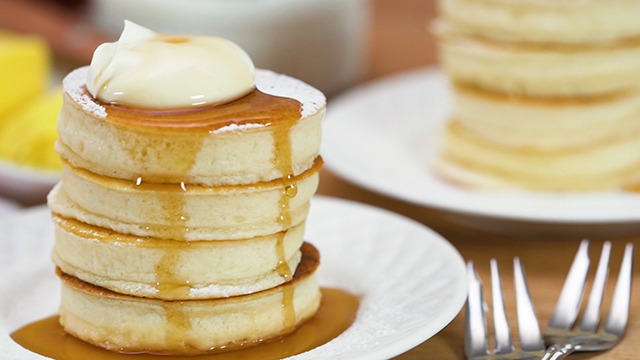 1 Beating eggs. 
The main purpose of beating eggs is to incorporate air into it. What better way of doing this than with a whisk! The tines of the whisk are efficient in beating air into the eggs to make it frothy. Ditch the fork! This the tool you need to reach for to make those trendy Japanese souffle pancakes, to make fluffy omelets, and to just plain make a soft and tender scrambled eggs that you can enjoy having for breakfast every day.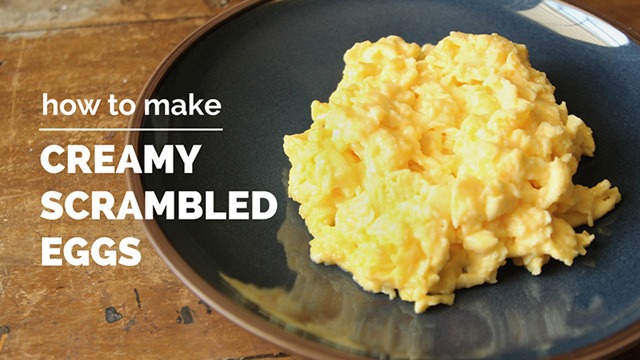 WATCH: How to Make Creamy Scrambled Eggs
Posted in:
Cooking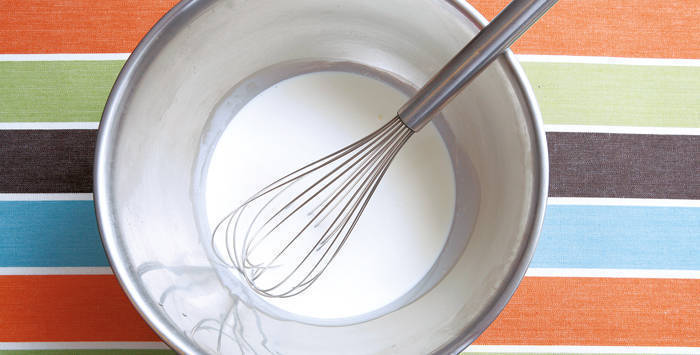 2 Mixing ingredients and creating a batter.
Are you a fan of pancakes? How about tempura? Do you love fried chicken with a super tasty and crunchy skin? To make all of these, you need to mix ingredients together. The best way to do this is to use a whisk, including making that super flavorful seasoned flour that coats your fried chicken.
The reason why mixing even your dry ingredients well is this: an even mix will result in the perfect blending of flavors that results in flavorful food. If you didn't mix your ingredients well the first time, you'll have pockets of dry flour or parts that are more flavorful than others. While you don't want to overmix your mixture (This is just as true for baking as it is in cooking.), the trick is always to make sure that your mixture is thoroughly mixed before you add in the food that you'll use to coat to even start cooking the batter into pancakes. 
ADVERTISEMENT - CONTINUE READING BELOW
Recommended Videos
In the case of ingredients and batters you don't want to mix that thoroughly, such as in pancakes where lumps are actually desired to create soft and tender pancakes, you can use the whisk to mix it just well enough that you don't deflate any of the air that you did mix in.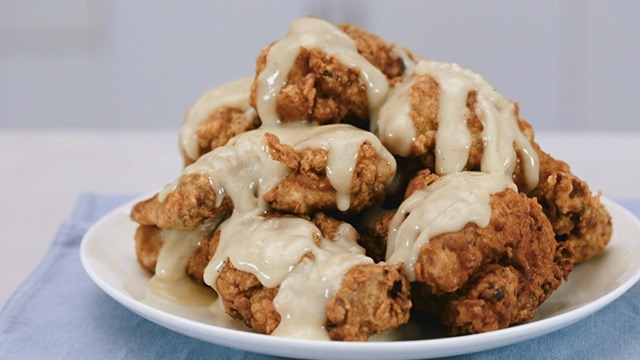 WATCH: Buttery Fried Chicken Is The Next Level Fried Chicken You Need In Your Life
Posted in:
Cooking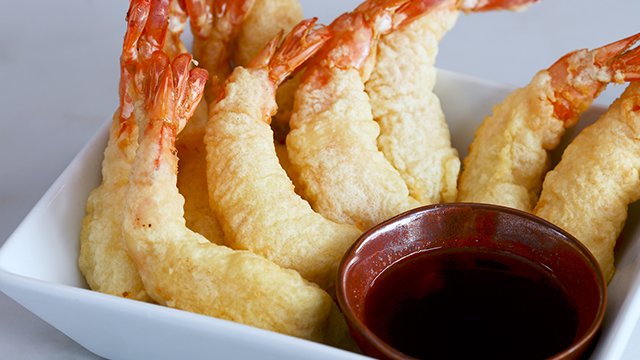 WATCH: How to Make Shrimp Tempura
Posted in:
Cooking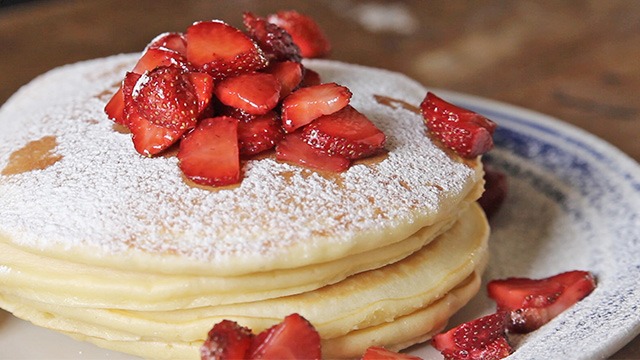 WATCH: How to Make Pancakes from Scratch
Posted in:
Cooking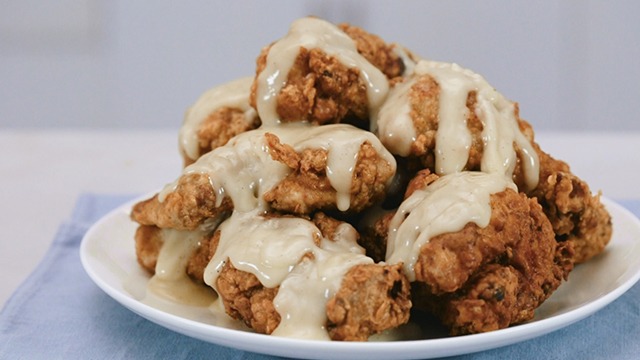 3 Making smooth sauces and gravies. 
You may want lumps in your batter but you definitely do not want it in your sauces and gravies. There is a way to make gravies and sauces without lumps without using a whisk but to totally avoid it, use a whisk. No lump will survive thorough whisking, including that silky Pinoy-style carbonara pasta recipe that you love so much!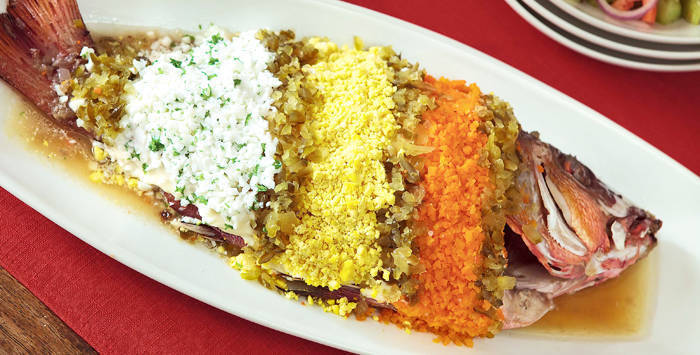 4 Make homemade mayonnaise and salad dressings. 
Have you ever tasted a thick and creamy dip in a restaurant or tasted a homemade mayonnaise and wondered how to make it at home? A blender or a food processor will be your best friend when you want to recreate that creamy sauce but in the absence of these small kitchen appliances, there are two other kitchen tools you can use: a mortar and pestle or a big bowl and a whisk.
The mortar and pestle aka the almires or pandikdik are a common Pinoy kitchen staple tool. However, the majority of the time these are small and can only hold little more a 1/2 cup of anything. This is because it's likely that this is used more of a grinding tool for garlic than it is for anything else. It won't be able to hold much if you want to make mayonnaise or an aioli which will require a bigger container.
Enter the bowl and a whisk! Keep the bowl nice and stable with a nonslip mat or a kitchen towel and you can whisk and drizzle as needed to make the emulsion you need to make a small batch of mayonnaise or even a delicious salad dressing that you will want to pour over a nice green salad.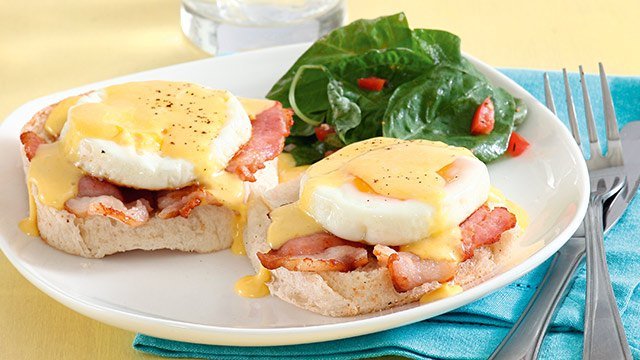 Easy Eggs Benedict with Pandesal Recipe
Posted in:
Recipe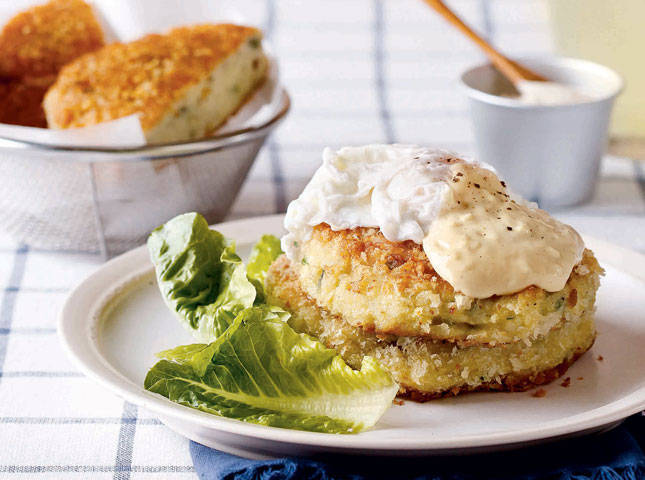 Fish Cakes with Poached Eggs and Aioli
Posted in:
Recipe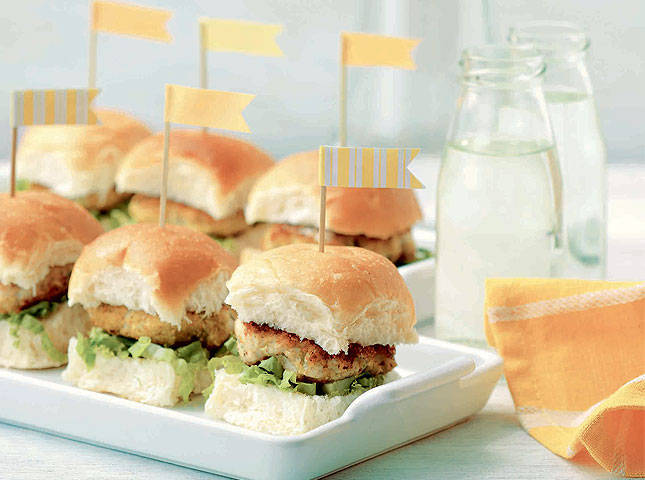 Chicken Burgers with Lemon & Garlic Aioli
Posted in:
Recipe
You don't need to get yourself a whisk if you don't have one but we highly suggest you do it because you will find ways to use it on more than just one occasion when you start cooking more and more dishes that will challenge your skills.  
ALSO READ: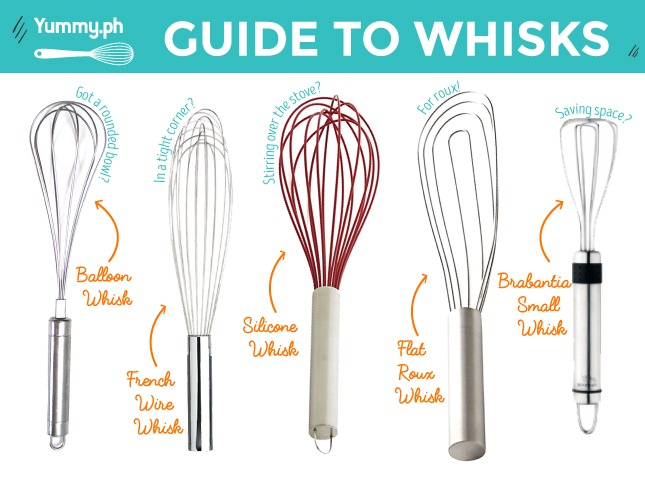 INFOGRAPHIC: The Yummy.ph Guide to Whisks
Posted in:
Lessons
***
Thinking about what to cook next? Join our Facebook group, Yummy Pinoy Cooking Club, to get more recipe ideas, share your own dishes, and find out what the rest of the community are making and eating!
Got your own version of the classic dishes? Pa-share naman! Get your recipe published on Yummy.ph by submitting your recipe here!