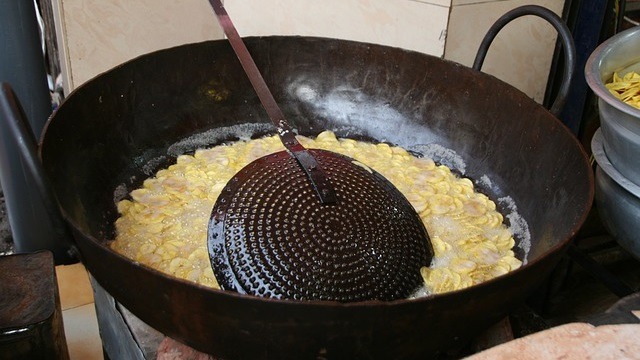 Do you have a wok? How often do you use it? Do you only use to stir fry? Do you know that you that you can do more than just stir fry in your wok? You can stir fry in a wok, sure, since that's one of its main purposes, but did you know you can also fry and even deep fry in it, too? 
You can! A wok is amazingly versatile, and it's one cookware that can do almost anything a regular pot can do. 
Frying in a wok is one of the best ways to use your wok more often since frying has to be one of the most used cooking techniques in the Filipino kitchen. It's what makes delicious, golden brown, and crispy food! 
Unlike a regular frying pan, however, its concave shape may give you problems about how to cook evenly in it, since you are not going to be tossing food around in it. While there are many similarities to cooking in a regular frying pan, there are a few key points you need to pay attention to when frying in a wok.
Here are the answers to your questions about using the wok when frying: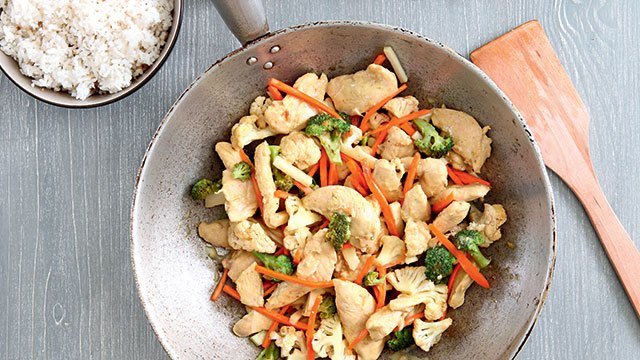 1 Preheat more than enough oil to cover food.  
Just like in a regular frying pan, you are going to need to preheat your oil before adding in your food. You will need enough oil to cover the food you're frying. However, since the bottom of the wok is concave, you'll need to add more oil that will not only cover the food that is in the bottom of the wok but also any that on top of it.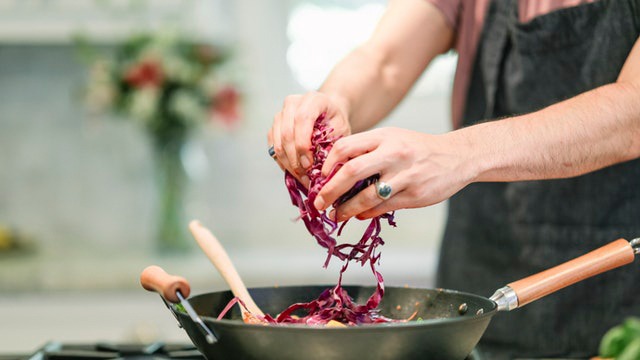 2 Add food by sliding it in. 
Once your oil is preheated to the right temperature, you can start frying. You can add food in as you normally would but we have a better idea and it can only be done in a wok: slide it in. The trick here is to hold the food on the high side of the wok above the hot oil. Then gently give it a push or slide it into the oil. Unless the food is battered, this trick should not let the food get stuck to the wok and just naturally fall into the oil as you slide it in. 
Best news about doing it this way is that it reduces oil splatters.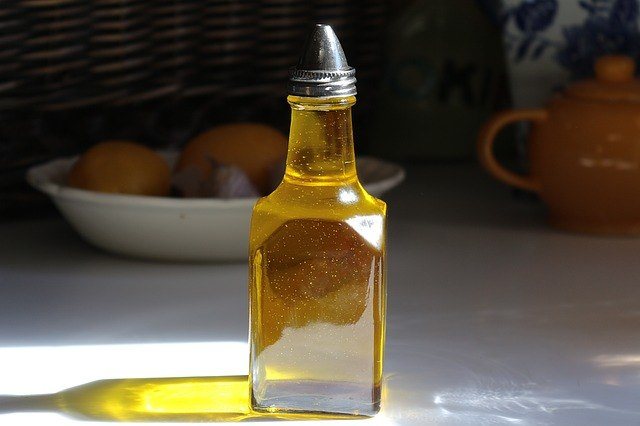 3 Add more oil while frying from the side of the wok. 
You may find that once you add food in, you need to add more oil. If this happens to you, the best way to add oil without dropping the temperature too quickly is to add in the oil from the high sides of the wok. The top half of the wok is just as hot as the half that's filled with oil so by drizzling in the oil from the sides, allowing it to slide into the preheated oil, will heat it up before it joins the remaining oil.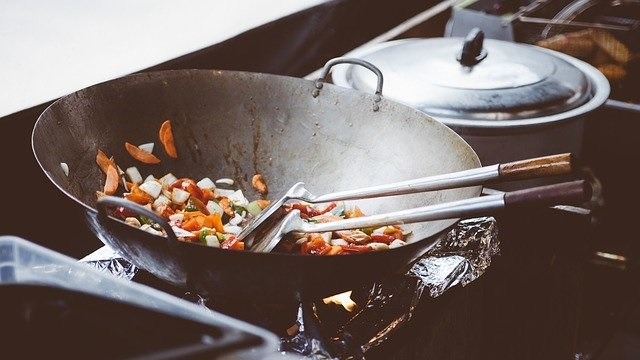 4 Stir! 
It's harder to stir food in a frying pan than it is in a wok! That's why with a wok, you can actually stir your frying food around and this makes it easier to evenly cook your food. You will want to do this regularly while frying so the food in the center of the wok doesn't get cooked faster than those on top of it.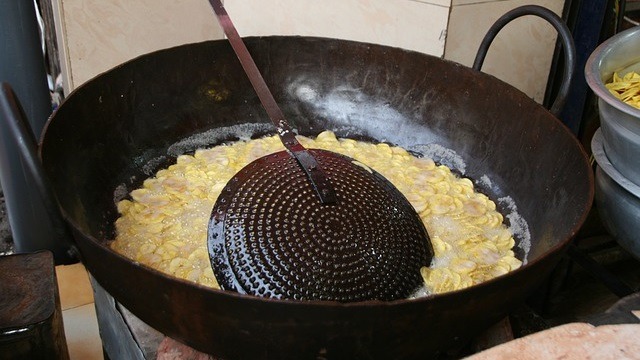 4 Use a slotted spoon or mesh strainer. 
One of the tools you may find super useful is the Asian slotted spoon. Also known as a spider or mesh cooking spoon, the holes in the basket-like spoon will make scooping out the food in a wok super easy. Once the food is cooked to a golden brown, scoop it out and drain normally. 
ADVERTISEMENT - CONTINUE READING BELOW
Recommended Videos
Use your wok more often! While you can use the regular frying pan for most of your cooking, you can do pretty much the same thing and more with your wok. Make this cookware purchase worthwhile and use it for more than just stir frying. 
ALSO READ: