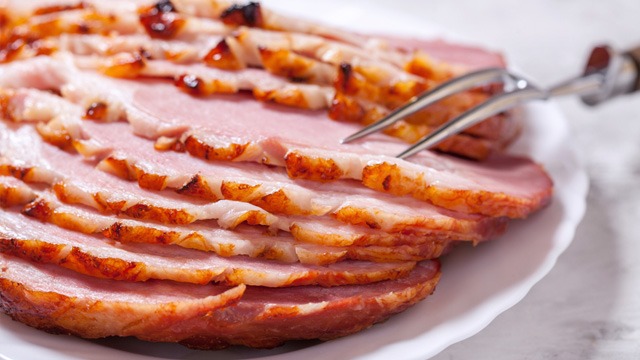 Christmas ham is a classic Noche Buena food. You may not find a whole ham on the table every year, but there is always a ham dish for dinner to mark Christmas Eve. 
If there is more food than you can reasonably eat at Christmas dinner, it's common to find leftover ham in the refrigerator. What do you do with leftover ham slices? You can always just reheat the ham and serve it.
However, if you're inspired to transform this part of your dinner into something more delicious, here are ideas about how to use ham in recipes: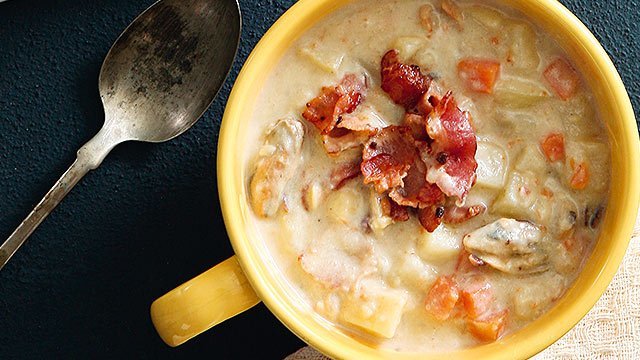 1 Use it as a bacon substitute for soup recipes.   
Bacon might be the ingredient that is listed in the recipe but who says it's the only ingredient you can use? If you have ham on hand but no bacon, use ham to make chowders, stews, and other dishes super delicious despite not using bacon.  
What's fantastic about ham is that it's almost similarly treated and prepared as bacon. It's just a different cut of pork and it probably has more flavor than your typical bacon slice. Give it a try with one of these hearty soup recipes: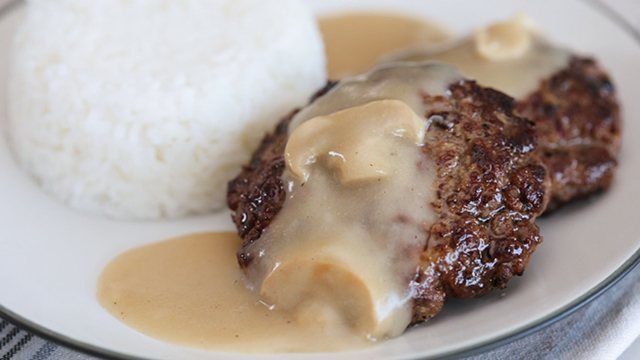 2 Chop it finely and add to ground meat recipes.  
We can just imagine all the ways you can upgrade your burger patties, and this might be one of the best ideas yet! Chopped up ham does the same thing as bacon would, giving the burger some additional flavor. Plus, the burger not only becomes more flavorful but it also becomes more tender with the ham chunks. You can use this prepping technique for burgers and meatballs.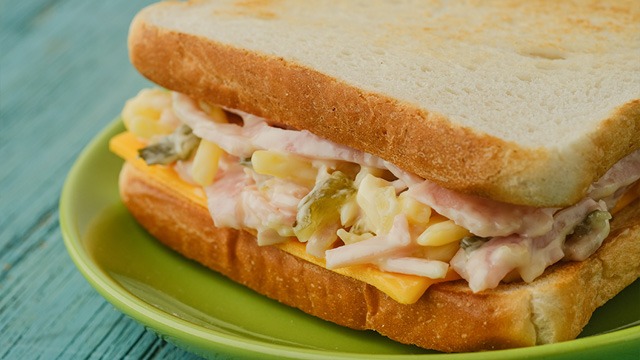 3 Use it in sandwiches. 
The easiest way to use up ham is to use it in sandwiches as palaman. Just stuff slices into freshly baked pandesal in the morning. You can also make a simple grilled cheese with ham or level it up with other ingredients to make it tastier. 
ADVERTISEMENT - CONTINUE READING BELOW
Recommended Videos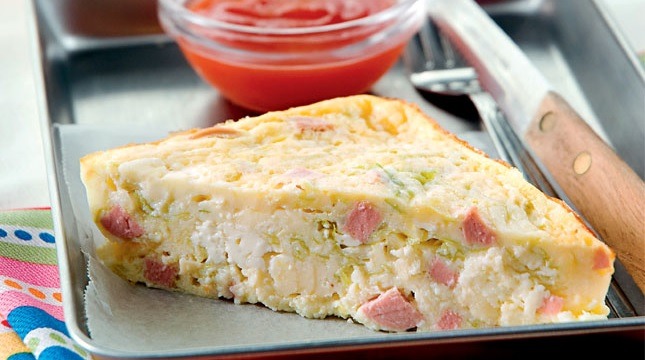 4 Add it to eggs. 
It's easy to underestimate how delicious a simple plate of eggs can be. It can be just scrambled eggs with salt and pepper or it can contain numerous ingredients to make it chunkier and thus, heartier to eat. Add cabbage, potatoes, carrots, kang kong or spinach, ham, or even kimchi into the mix for a delightful breakfast.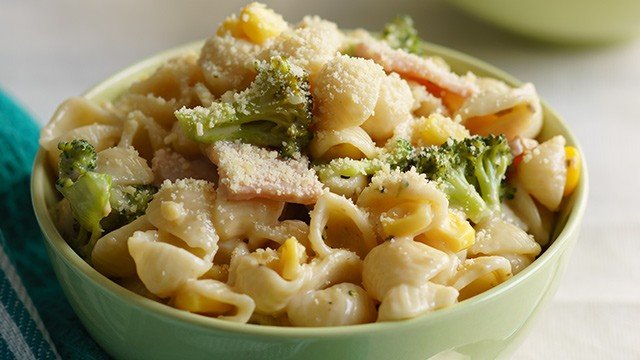 5 Toss it with pasta. 
Pasta recipes are easy recipes so when it comes to trying to figure out what to toss into your pasta dish, ham is a great mix-in. Whether it's a tomato-based pasta, a cream-based one, or even a cheesy one, ham delivers a sweet, salty taste that will be a great complement to the other ingredients you add in. 
Chop up the slices or if the ham is still whole, cut it into cubes for bigger bites of the ham!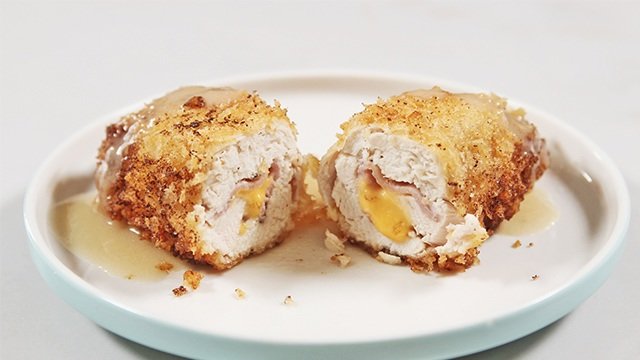 6 Stuff it into chicken. 
One of the best ways to enjoy ham is to pair it with cheese and chicken. Place a slice of cheese and ham together into a filleted chicken breast and fry it until cooked through. This is how you make fried chicken cordon bleu. Slice it in half after cooking and you get a melty cheese effect from its center that will make you even more eager to eat it.       
Let these recipes encourage you to make full use of any leftover ham you may have this Christmas. How do you use leftover ham? 
***
Thinking about what to cook next? Join our Facebook group, Yummy Pinoy Cooking Club, to get more recipe ideas, share your own dishes, and find out what the rest of the community are making and eating!
Got your own version of the classic dishes? Pa-share naman! Get your recipe published on Yummy.ph by submitting your recipe here!