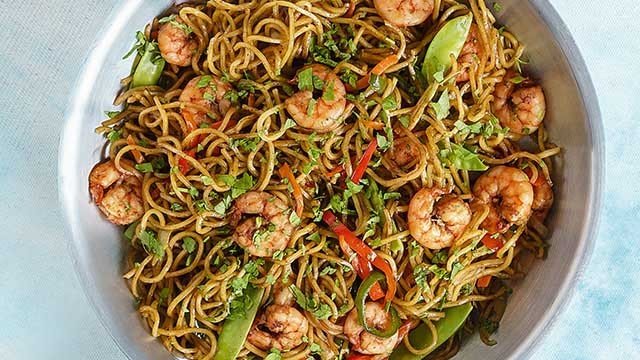 Do you have Hoisin sauce in your pantry right now? You should! Hoisin sauce, a thick, fragrant sauce used for stir-fries, glazes and dipping, was once a Chinese household's kitchen secret.  Now hoisin sauce has gone mainstream.  
We give you 5 recipes to jumpstart your hoisin sauce journey to make sure you're maximizing its potential. You can also make this your weekly dinner meal plan because they're all very easy to make so even a busy weekday won't stop you.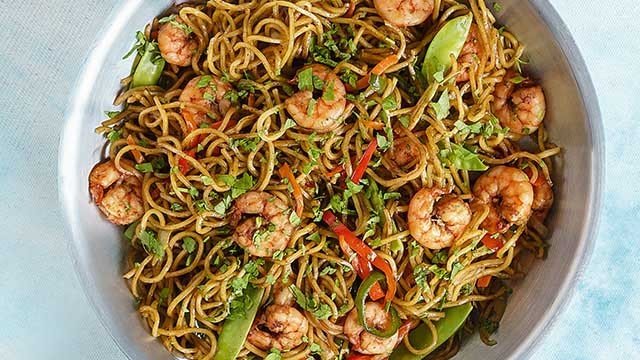 1 Shrimp and Noodle Stir-Fry Recipe
What's the best thing about stir-fry? Is it the combination of different textures and taste in one bite? Is it the delicious sauce that brings together everything? Or is it how quickly it all comes together? We say everything! This stir-fry recipe can be done in twenty minutes or less!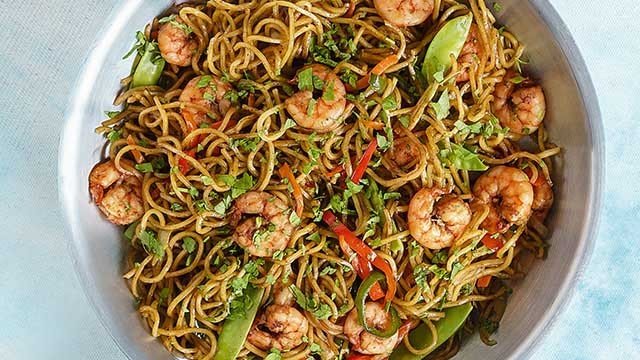 Shrimp and Noodle Stir-Fry Recipe
Posted in:
Recipe
2 Salmon with Sweet-Spicy Hoisin Glaze Recipe
The glaze recipe included doesn't just do well with salmon, it goes well with everything! Make a big batch and store it for a flavorful punch whenever you need one.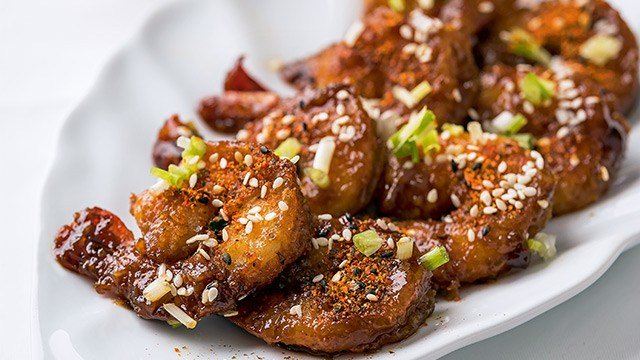 3 Honey Hoisin Shrimp Recipe
The sweetness in honey and the complex flavor of hoisin bring out the subtle notes of shrimp. Plus, this dish is ready in just 13 minutes! What could be better? Get a restaurant quality meal in minutes!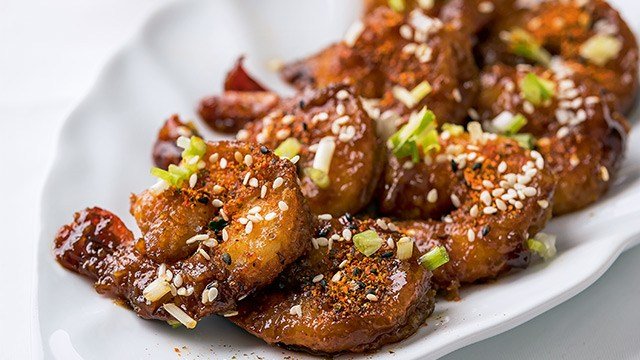 Honey Hoisin Shrimp Recipe
Posted in:
Recipe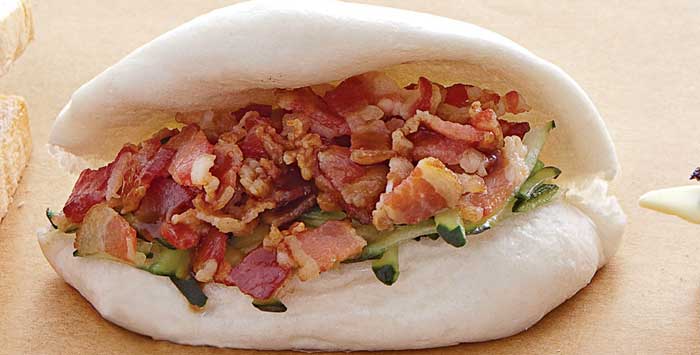 4 Peking Bacon Cuapao
Buy cuapao buns and use them for more exciting, Asian-inspired sandwiches. This recipe takes the basic bacon sandwich and turns it into something entirely new.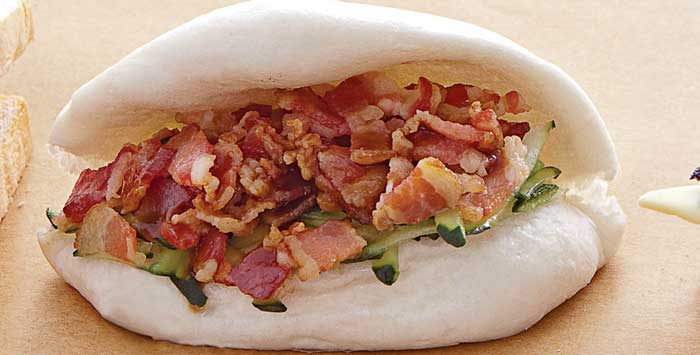 Peking Bacon Cuapao
Posted in:
Recipe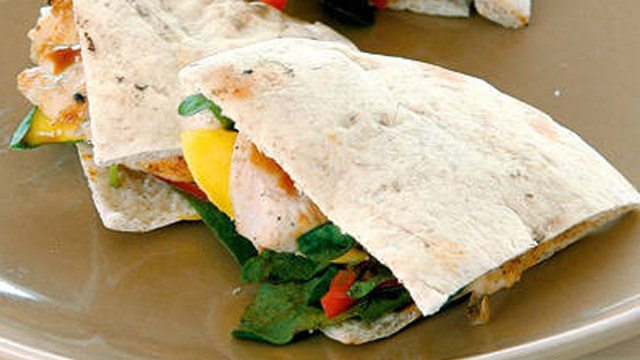 5 Hoisin Chicken and Mango Pita Pockets
Hoisin isn't just for traditional Chinese recipes. This recipe uses its savory notes to perfectly complement the fruity freshness of mangoes.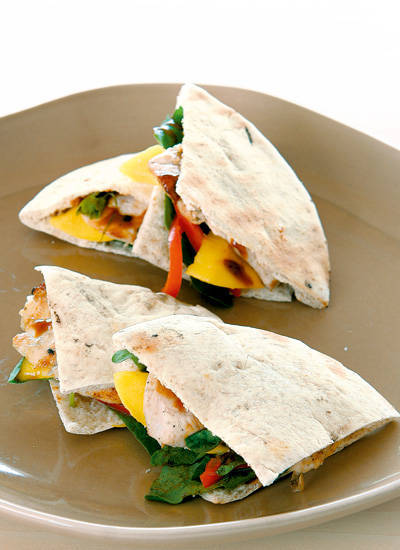 Hoisin Chicken and Mango Pita Pockets
Posted in:
Recipe
One ingredient can really alter a dish and your whole menu. It can jumpstart your meal planning when you feel like you've hit a dead end. Hoisin is just one pantry staple you can wrap a meal plan around. So, check out your pantry right now and you'll find that you can plan your weekly meals long in advance! Remember, that planning is a little effort now that will save you hours upon hours of effort in the future.
We turn the spotlight to these other ingredients which you'll want to make sure you have in your pantry:
ADVERTISEMENT - CONTINUE READING BELOW
Recommended Videos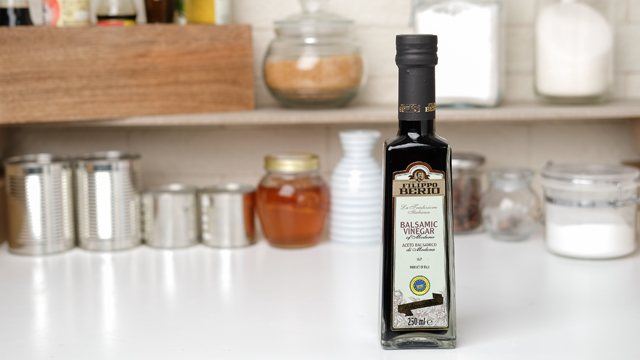 Worth the Splurge: Balsamic Vinegar
Posted in:
Prepping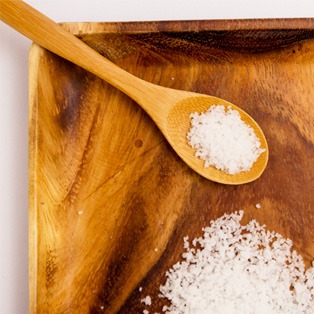 Ingredient Spotlight: Sea Salt
Posted in:
News + Trends