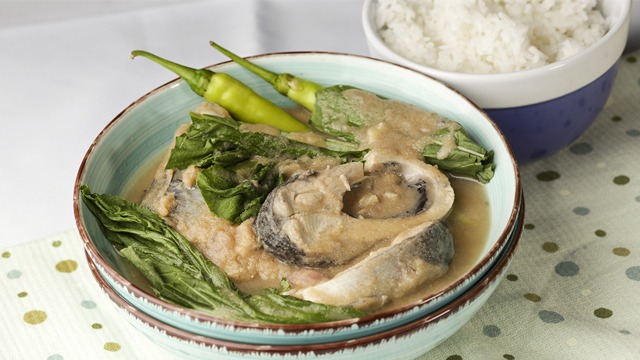 Miso paste is delicious! Miso paste is a thick paste made from fermented soybeans. It has a sweet, salty, and sour taste and adds zing to soups, broths, and even sauces. It gives dishes a boost of flavor but it's rarely used in other dishes that we commonly eat. 
It is actually a very versatile ingredient in the kitchen. It makes a great salty substitute for patis or even soy sauce, and since it's made from soybeans, it's a vegetarian or even vegan substitute, making it a good choice for those who are on those diets. 
More than that, miso paste is an ingredient that delivers a punch of salty umami that's unlike any other ingredient. You should use it more often and not just as a stirred-in ingredient in your miso soup.
If you're curious how to use it in more than just your miso soup, here are a few recipe ideas you should consider adding it to: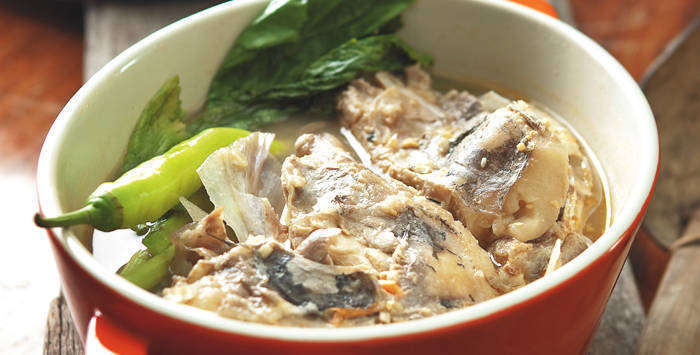 1 Sinigang sa Miso Recipe
One of the most delicious ways you can use miso is in your sinigang, and it's a delicious addition. You get both the salty and sour notes from the miso and the sampaloc but you also boost the overall umami potential of the dish. The result? An addicting bowl of soup that is no longer your everyday bowl of sinigang.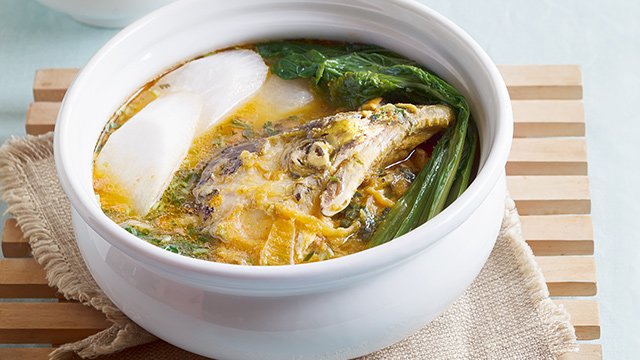 Salmon Head Sinigang sa Miso Recipe
Posted in:
Recipe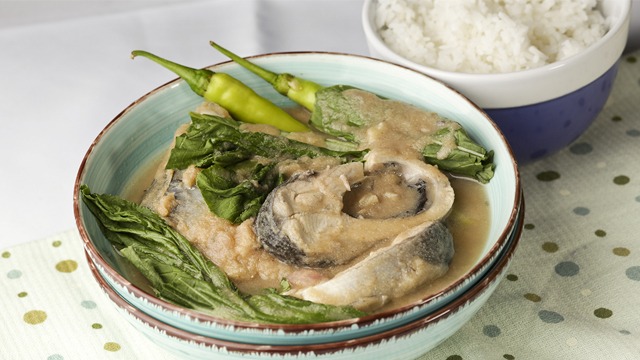 Sinigang Sa Miso Recipe
Posted in:
Recipe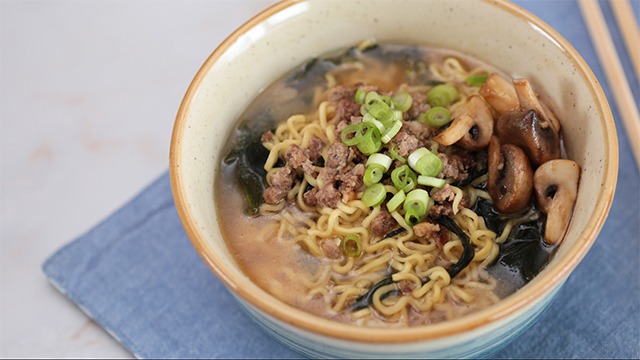 2 Miso Pork Ramen Recipe 
You'd be surprised how a bit of miso can transform the flavor of a simple dish from ordinary to mouth-wateringly delicious. See what happens when you stir a little bit of miso paste into a bowl of ramen. Even instant ramen will become even tastier!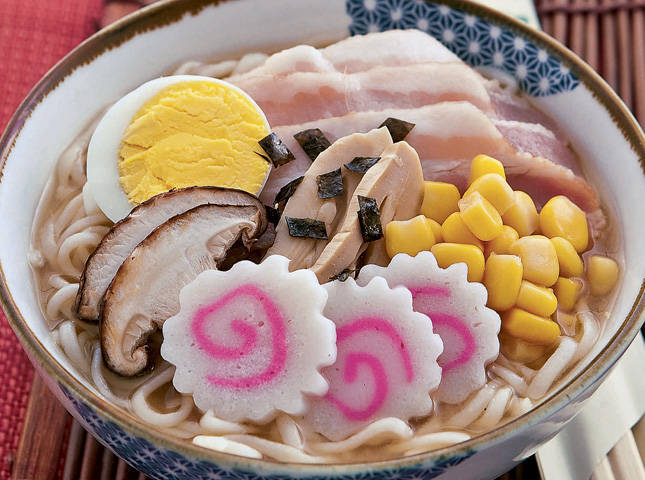 Miso Ramen Bowl
Posted in:
Recipe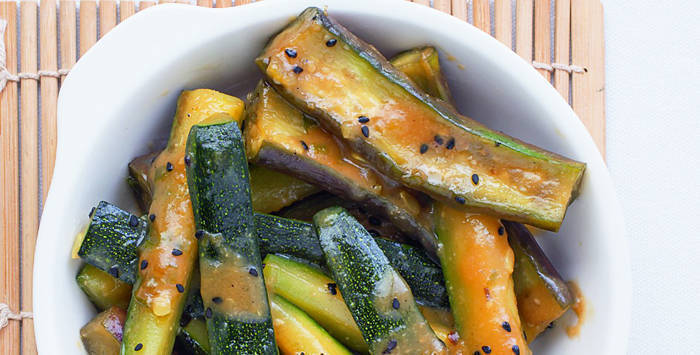 3 Zucchini and Eggplant with Miso Recipe 
It's only right that an Asian ingredient is used for Asian-style dishes, too. Here, zucchini and eggplant are tossed in a miso sauce that amps up the fresh flavors of the two vegetables. You can do the same with any vegetable. We think carrots, strings beans, or even singkamas (jicama) can benefit from being tossed in a sauce made from miso paste. 
ADVERTISEMENT - CONTINUE READING BELOW
Recommended Videos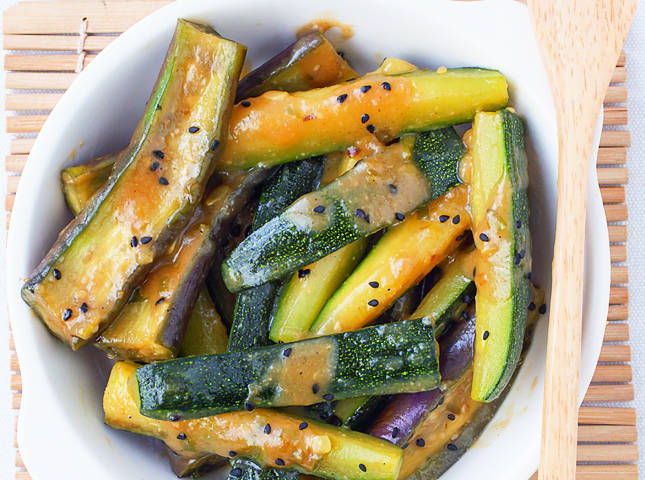 Zucchini and Eggplant with Miso Recipe
Posted in:
Recipe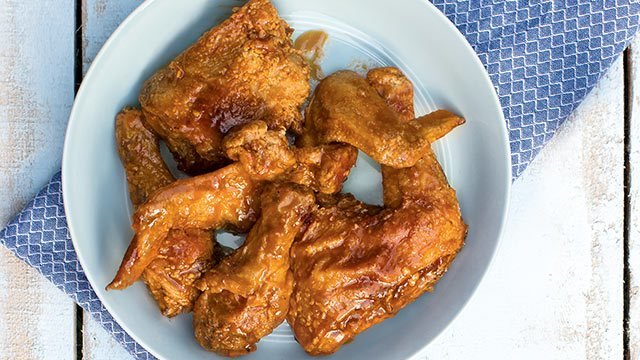 4 Miso Honey-Glazed Fried Chicken Recipe 
Salmon steaks are commonly glazed with the sweetened and umami-packed glaze made with miso. But you may also use blue marlin slabs, tanigue steaks, or even cream dory fillets for a more affordable meal that will nonetheless still benefit from the miso-based glaze. Better yet, try it mixed with honey and toss that with fried chicken for a truly irresistible meal that everyone will love.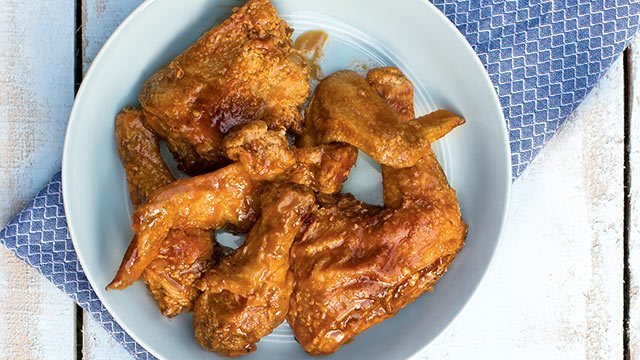 Miso Honey-Glazed Fried Chicken Recipe
Posted in:
Recipe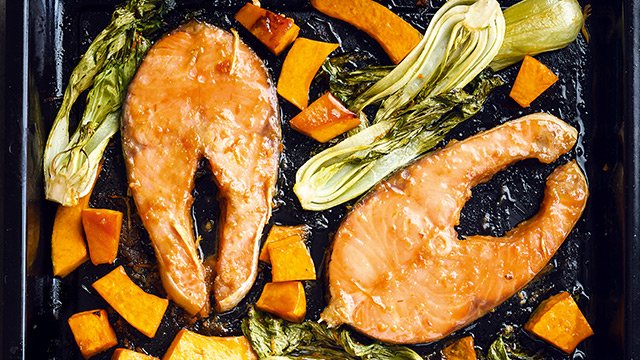 Miso-Glazed Baked Salmon Recipe
Posted in:
Recipe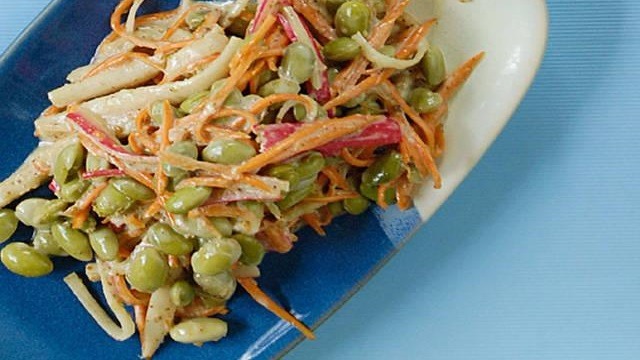 5 Kani and Edamame Salad with Miso-Soy Dressing Recipe
If you're adamant there are no more ways to use miso paste, there's one more we think you should try: as a salad dressing. In this recipe, it's paired with more Asian ingredients so it's not out of its element. In fact, if you ever do try this, you may want to try this dressing on more than just a salad that has crab and soybeans. 
If you love miso soup, we think you should try these other miso soup versions, too: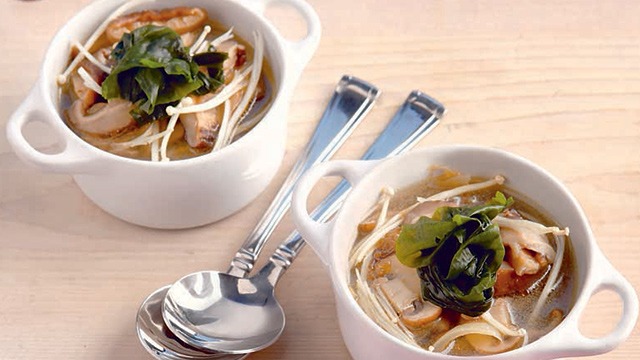 Three-Mushroom Miso Soup Recipe
Posted in:
Recipe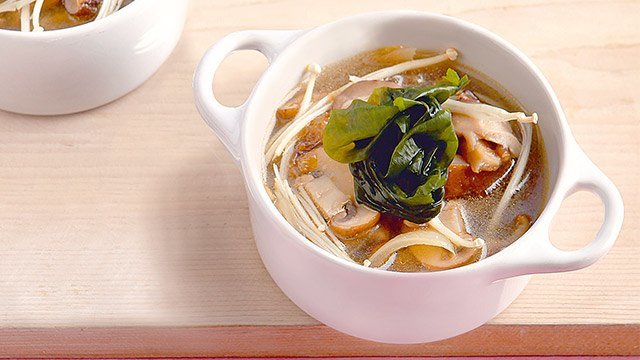 Mushroom-Miso Soup Recipe
Posted in:
Recipe