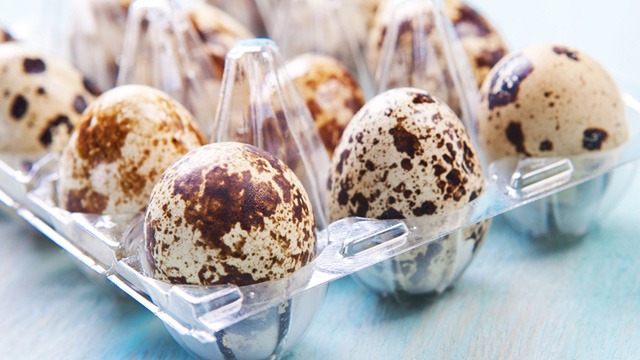 Quail eggs are an underrated food. Other than as a deep-fried snack coated in a neon orange breading, these little eggs from the pugo or quail get little attention. 
Quail eggs are super nutritious! Did you know that 10 quail eggs, which roughly equals two chicken eggs, have more nutrients than the chicken eggs? It has double the amount of iron and contains more vitamins although it has more calories and a tiny little bit more fat.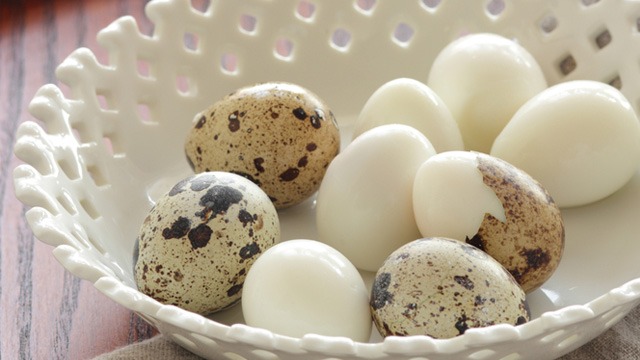 However, the biggest question has to be this one: how long do you boil quail eggs?
For these tiny eggs to be perfectly hard-boiled, you need to place these in water in a saucepan over medium heat. Once the water comes to a boil, time it for 3 minutes then scoop them out. Run the eggs under running water until each has cooled enough for you to comfortably handle.
To peel it, immediately crack the shell all over before starting to peel it. Start at the flat end, not the pointed end, of the egg. Break through the air pocket located there and grasp the membrane just under the shell. Peel off the shell using the membrane as your guide. If needed, dunk the egg in water to help loosen and separate the membrane from the egg. 
Once peeled, toss it into your dish! These extra small-sized eggs add a protein load to any dish. Try it with any of these recipes: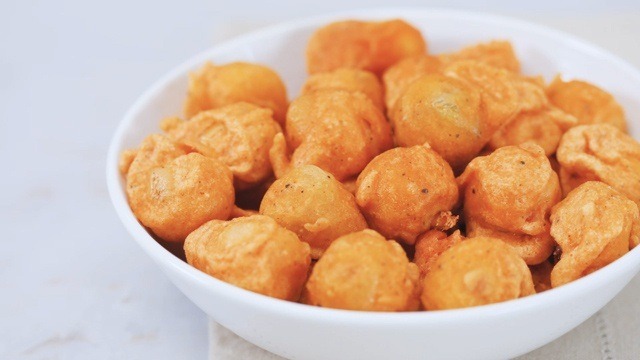 1 Kwek-Kwek Recipe 
This street food is popular for good reason. While not as filling as the chicken egg because of its tiny size, these are easier to eat since you can easily pop these into your mouth.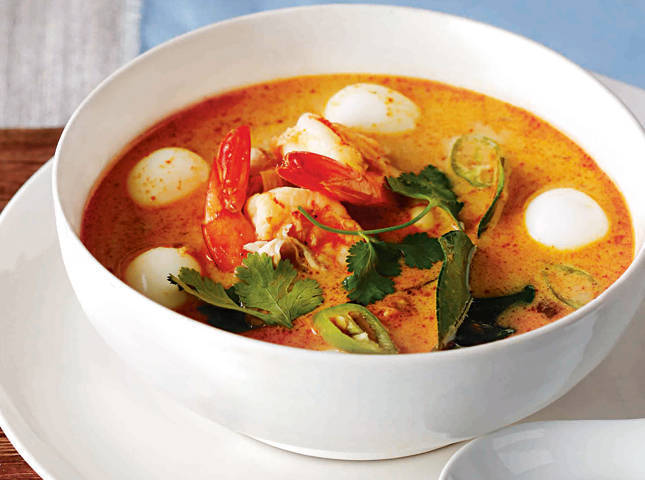 2 
Tom Yum with Shrimp and Quail Eggs
Tom yum is a hot and sour soup from Thailand. It's normally loaded with aromatic ingredients such as lemongrass, kaffir lime leaves, galangal, lime juice for the sour, fish sauce, and of course, chili peppers for its heat. The umami and chunkiness mainly come from the shrimp, but to make it more filling, quail eggs make perfect little addition to this soup.  
ADVERTISEMENT - CONTINUE READING BELOW
Recommended Videos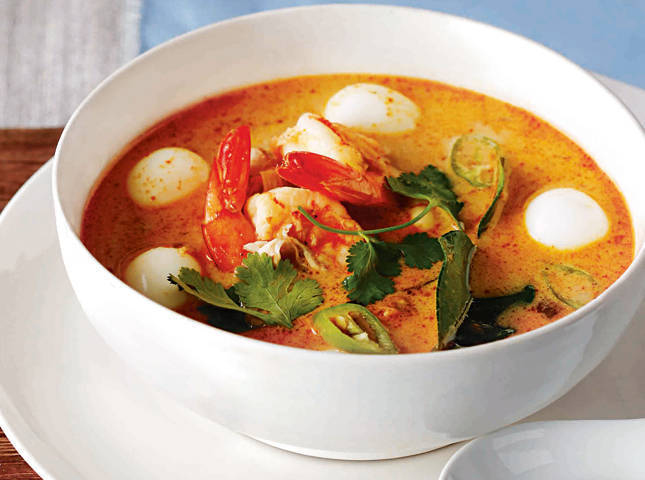 Tom Yum with Shrimp and Quail Eggs
Posted in:
Recipe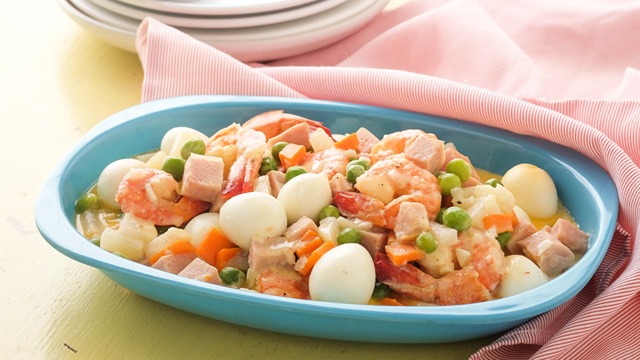 3 Sipo Egg Recipe 
This Kapampangan dish is a quail egg, shrimp, and chopped vegetable dish that can easily be a fantastic side to a lechon kawali or even on its own as a seafood dish. It's got a creamy white sauce that coats all the chunks of different vegetables and the egg and shrimps.
This one is particularly hearty and tasty since it's not just loaded with the quail eggs and shrimp, but it's also got bits of ham added, too.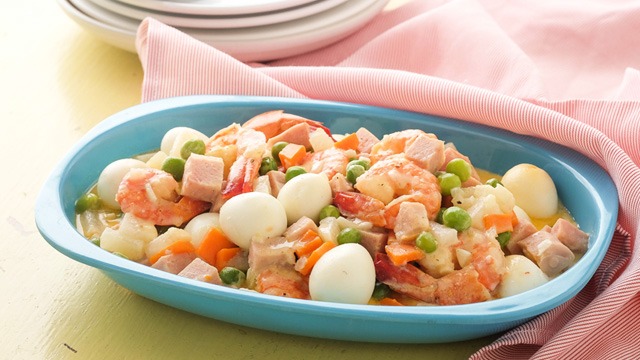 Sipo Egg Recipe
Posted in:
Recipe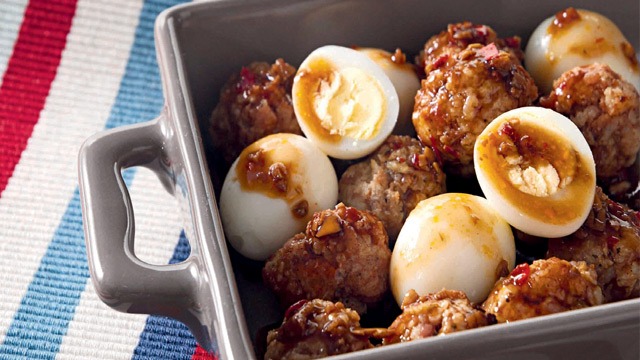 4 Mini Meatballs and Eggs Recipe
This dish is a miniature version of an adobo recipe. The meatballs made with ground pork replace the usual chunks of pork while the quail eggs replace the bigger chicken eggs in your usual adobo. The adobo sauce however is where this dish shines. 
The adobo sauce is spicy and super garlicky. It's made with soy sauce and vinegar but the tiny amount it makes is made incredibly flavorful with 6 garlic cloves and 2 hefty teaspoons chili garlic sauce for its heat and flavor. 
This makes a delicious tapas recipe to serve with decorated toothpicks on a holiday table!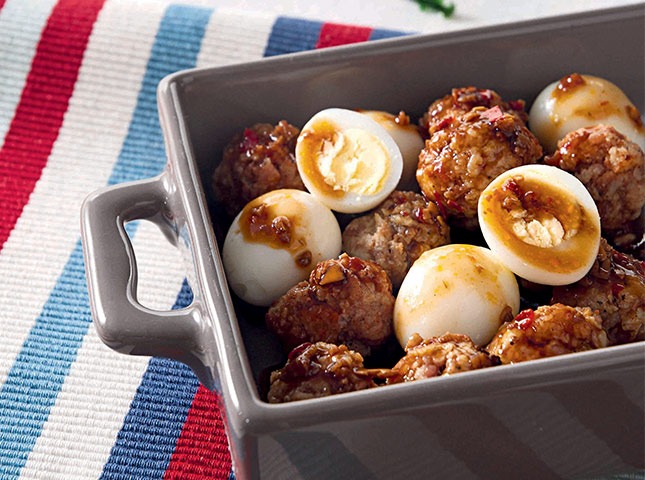 Mini Meatballs and Eggs Recipe
Posted in:
Recipe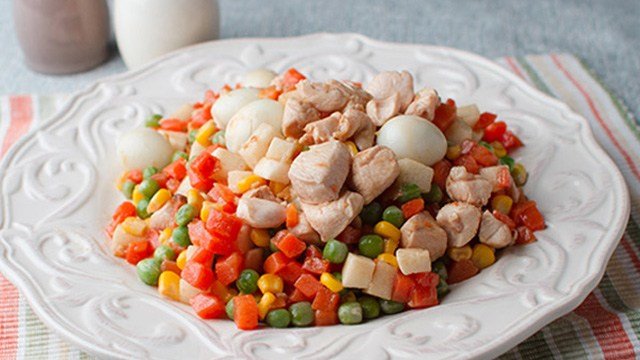 5 Chicken Vegetable Stir Fry Recipe 
Frozen mixed vegetables are another highly underrated ingredient. It's a wonderful mix of corn kernels, green peas, and diced carrots. If you're not a fan of green peas, use the corn and carrots pack instead. 
This veggie mix however isn't enough to make it appetizing on its own. To make it hearty and delicious, just add chunks of chicken and quail eggs. Make it super easy to cook by simply stir-frying the chicken until browned before adding the mixed vegetables. Let the mixed vegetables either steam or saute until tender before tossing in the already hard-boiled eggs.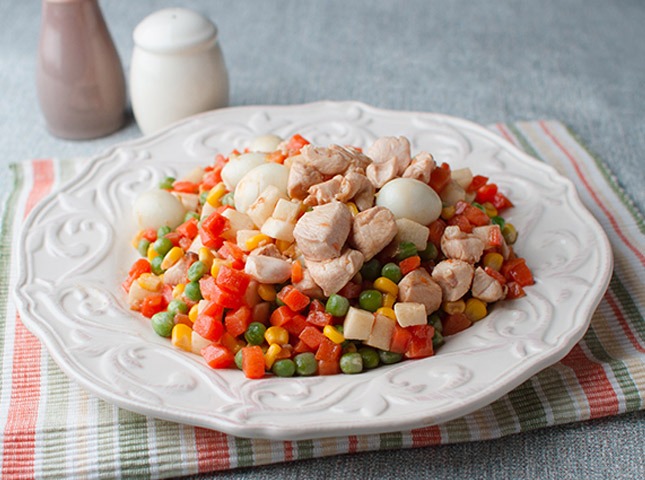 Chicken Vegetable Stir-Fry Recipe
Posted in:
Recipe
***
Thinking about what to cook next? Join our Facebook group, Yummy Pinoy Cooking Club, to get more recipe ideas, share your own dishes, and find out what the rest of the community are making and eating!
Got your own version of the classic dishes? Pa-share naman! Get your recipe published on Yummy.ph by submitting your recipe here!