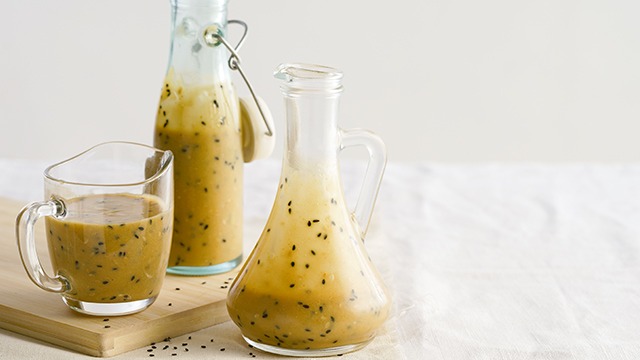 Anyone who has tasted a dish with sesame oil will know instantly that it's present. The aroma that wafts from the dish alone is super appetizing so when you take a bite, it's super apparent that there is a little if not more than a few drops of sesame oil in your dish.     
For someone who has never really used sesame oil as anything other than a finishing oil, or an oil that you drizzle onto your food before serving, sesame oil has more than just that one use. It can be used for a number of other cooking applications! You can cook with it, marinate with it, and yes, even fry with it, too. All you need is a little know-how to use it so you don't burn the delicate flavors of the seed. 
A word of warning: you can put too much sesame oil. Sesame oil is extremely aromatic so when the recipe instructs you add a 1/2 teaspoon, you are advised to follow that big drop into your food and giving it a taste before deciding to add more.      
Here's how to use sesame oil in your dishes so you can elevate your dish from ordinary to super aromatic and earthily delicious: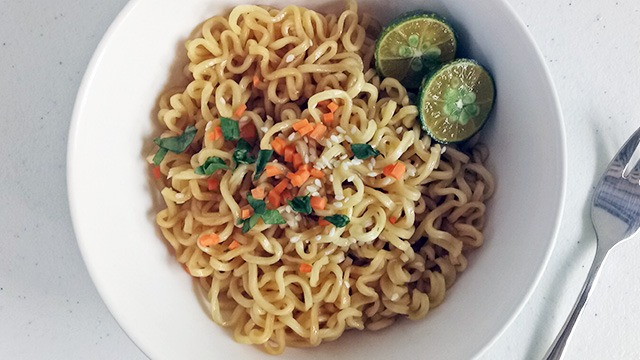 1 Drizzle onto noodles. 
You are probably doing this when you saw and watched our little video but there's a reason why we had to tell you about it: it's an instant noodle-life changing hack. If you thought calamansi juice added to the instant pancit seasoning mix was a genius hack, this is the next level hack you need to do. 
You don't even have to limit yourself to just instant noodles! You can drizzle a drop or two of this aromatic oil onto almost any pancit canton! The result will be the same and super delicious.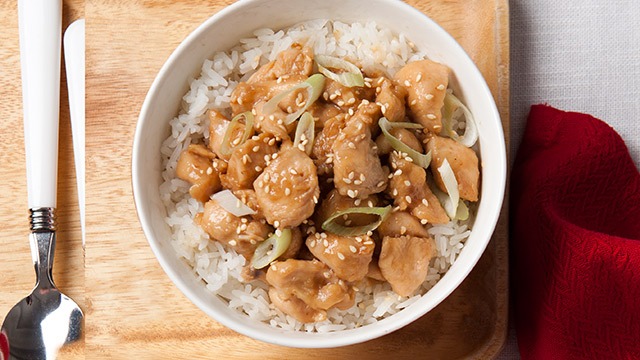 2 Use it in marinades. 
Have you ever made a homemade teriyaki sauce? If you have, you know there's a secret ingredient in there that needs to be acknowledged: sesame oil. While, yes, you will see the seeds speckled all over your marinate meats, the real ingredient star is the sesame oil that gives it that signature earthly flavor that is only visually and texturally enhanced by the actual seeds. 
To use, simply add it to the marinade liquid and let the aromas penetrate the meats you're trying to flavor.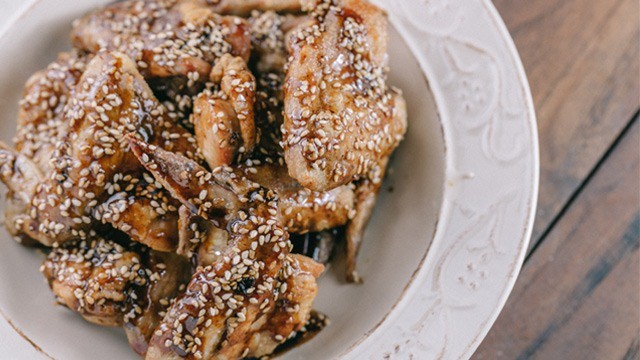 Sesame Chicken Wings Recipe
Posted in:
Recipe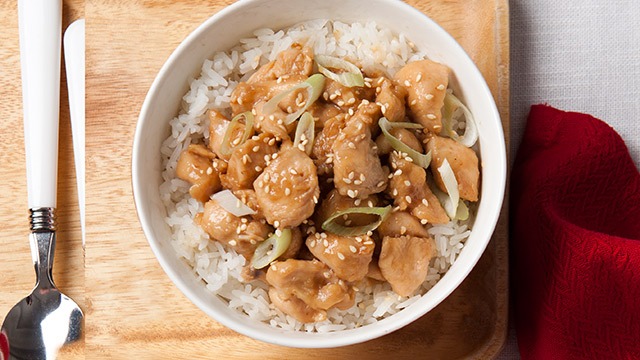 Sesame Chicken Recipe
Posted in:
Recipe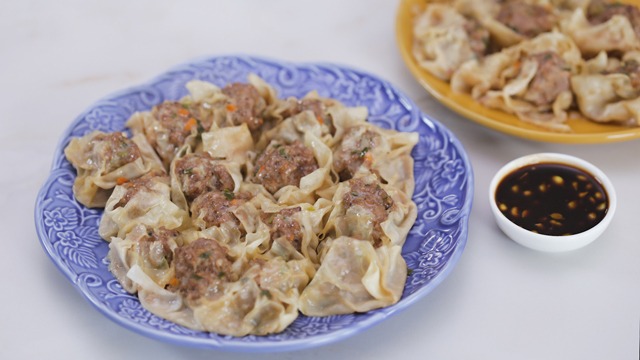 3 Add it to dipping sauces. 
The siomai is usually served with a dipping sauce made of soy sauce, calamansi juice, and maybe, if you like your sauces spicy, some chili garlic oil. If you're not a fan of spicy, crispy garlic bits will work, too. 
ADVERTISEMENT - CONTINUE READING BELOW
Recommended Videos
However, did you ever contemplate adding some sesame oil into that same dipping sauce, too? It's a genius addition! It creates a sauce that's definitely very Asian: it's salty, spicy, tangy, citrusy, and earthy all at the same time! Just like with the drizzle, you'll want to take it easy on the sesame oil when you add it to your sauce or you can overwhelm the flavors with its powerful earthy flavor. Take it one drop at a time until you achieve the combination of flavors you like.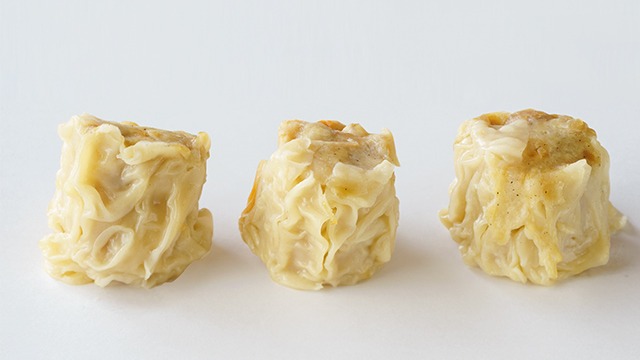 Beef Siomai Recipe
Posted in:
Recipe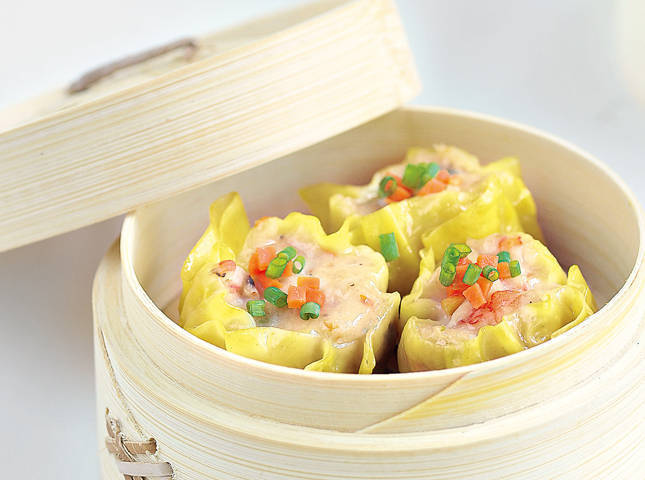 Chicken Siomai
Posted in:
Recipe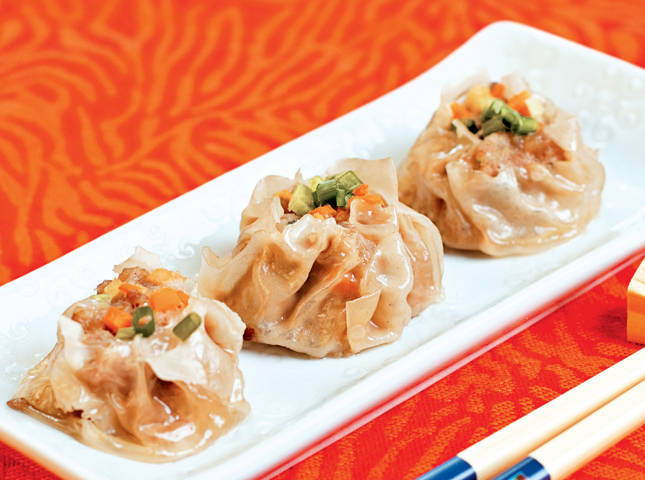 Siomai Recipe
Posted in:
Recipe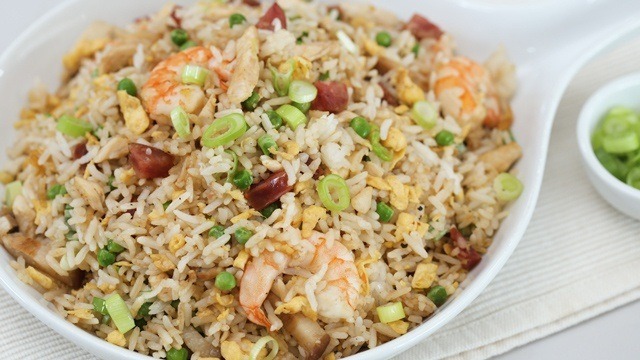 4 Drizzle it onto fried rice. 
Pancit noodles are not the only dishes you can drizzle with sesame oil. What makes yang chow fried rice super delicious and so extra? The sesame oil that's used to fry the first batch of aromatic ingredients and maybe, a little bit more drizzled all over the finished fried rice for good measure.  Just remember: add it by the scant teaspoon or even by the drop so you don't overpower the other ingredients. Try it with one of these fried rice recipes: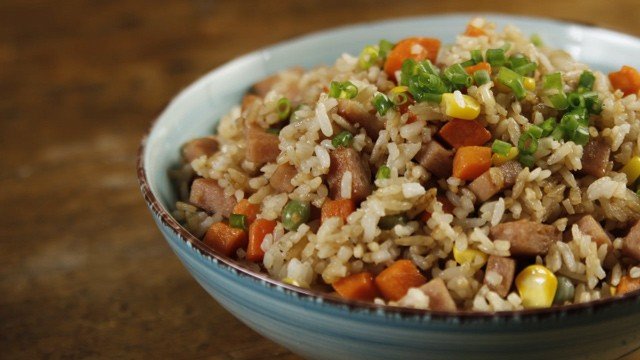 WATCH: How to Make Spam Fried Rice
Posted in:
Cooking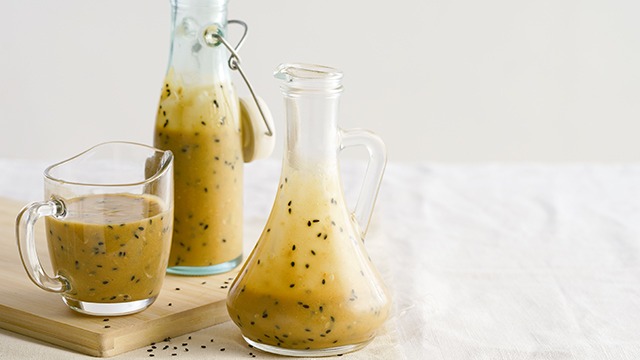 5 Make an easy sesame salad dressing. 
That bottle of Japanese sesame dressing is easy to make! Did you know that there's a foolproof way of making it? You'll need a list of ingredients to replicate it but the recipe is a simple way of always having your favorite salad dressing on hand every time. This dressing is not just loaded with sesame seeds, but to make it into that irresistible dressing, it also needs some sesame oil, too. You just can't get the same aroma from the seeds as you would if you didn't use any of the oil to make it that good. 
Then you can steam some shrimp and serve it with this heavenly mayo dip made better with your homemade sesame dressing.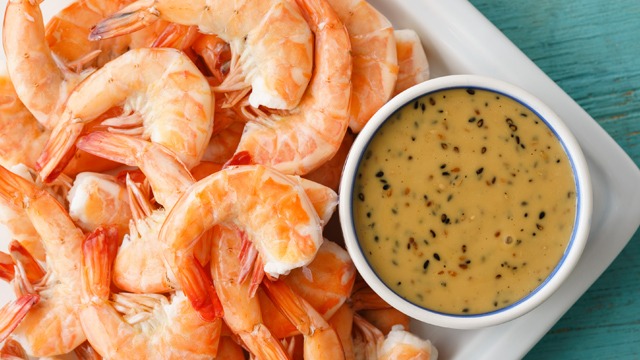 Steamed Shrimp With Sesame Mayo Dip Recipe
Posted in:
Recipe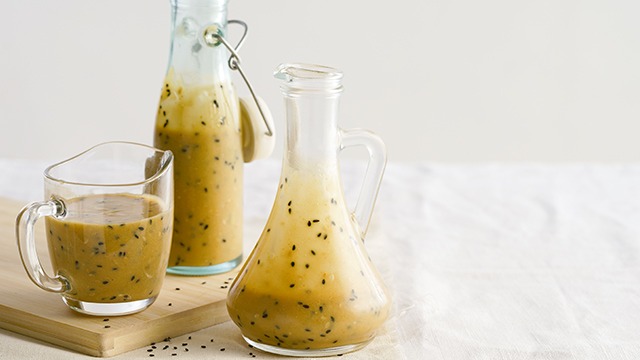 Sesame Vinaigrette Recipe
Posted in:
Recipe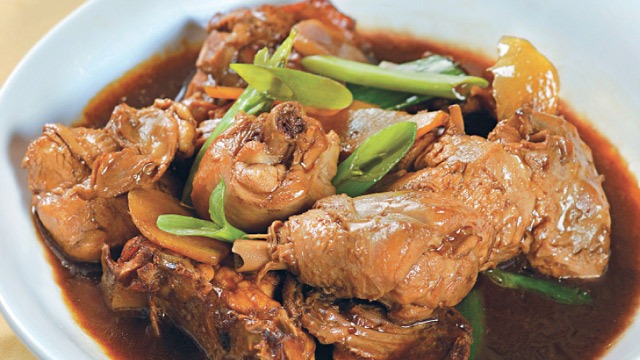 6 Fry with it. 
Frying with sesame oil can be a hit or miss moment. You can heat up your oil too hot so when cooking or frying with it, man the pan and keep an eye on the heat. The trick to frying with sesame oil is to either mix it with the cooking oil or to gently heat the oil when using it. You don't want the sesame oil to smoke and ruin any of its delicate flavors from enhancing the dish. 
If you do want to fry with is, use this recipe as a guide. For this dish, the ginger is sauteed briefly before the chicken and a liquid is added to temper the heat. The timing is brief so the sesame doesn't have a chance to heat up too much. Even more liquid is added soon after so it never gets too hot to smoke. The result is a super flavorful dish with both the ginger and the sesame giving the dish its complementary flavors.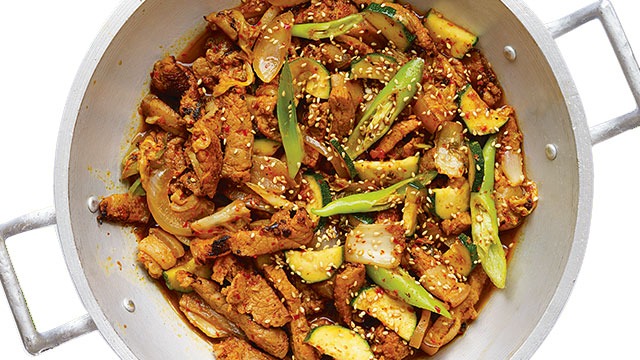 Korean Pork Stir-fry Recipe
Posted in:
Recipe
Sesame oil is a fantastic ingredient to use for so many cooking applications. Learn to use it well and sparingly and you'll be making dishes that are super delicious every time. 
ALSO READ: 
***
Thinking about what to cook next? Join our Facebook group, Yummy Pinoy Cooking Club, to get more recipe ideas, share your own dishes, and find out what the rest of the community are making and eating!
Got your own version of the classic dishes? Pa-share naman! Get your recipe published on Yummy.ph by submitting your recipe here!